Wisconsin's Seven Best Summer Road Trips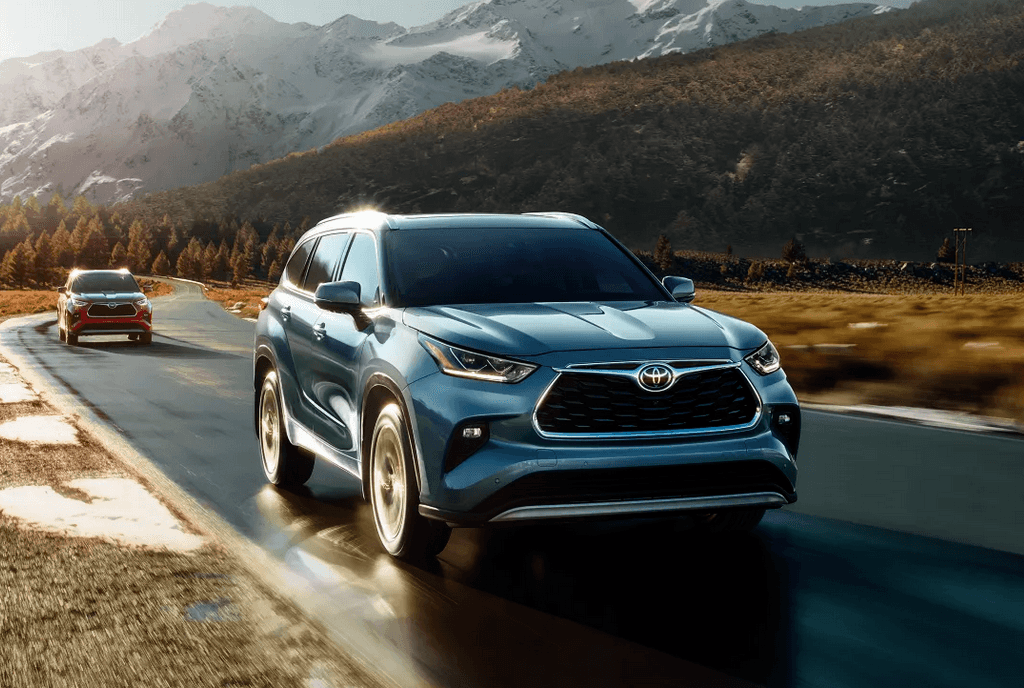 What could be more American than a good old fashioned road trip? Where the trip itself is the treat and interstates are to be avoided whenever possible.
It took me years of traipsing through Europe to finally figure out that the same sort of off-beat travel I enjoued over there could just as easily be had on a few well-chosen Wisconsin highways. Minus, the crowded airports, overstuffed airplanes and missed connections.
Someday when I have the time to do it properly, I am going to take a long road trip across the U.S., taking a northern route one way and a southern route the other. Until then, some assorted road trips around Wisconsin will help me prep for the big one.
Here in no particular order are seven of Wisconsin's best road trips, which could be just the right tonic this summer and fall now that the pandemic has faded into the rearview.
1. Great River Road National Scenic Byway
Established in 1938 by Franklin Roosevelt, The Great River Road National Scenic Byway traces the Mississippi River some 3,000 miles from Its origin in Northern Minnesota to the Gulf of Mexico. Along the way, this legendary riparian route passes through ten states, hundreds of towns and is considered one of the most important scenic byways in the U.S.
It can take as many as two weeks to leisurely motor along the Mississippi, from Minnesota to the Mississippi Delta. But the Wisconsin part—about 250 miles—can be accomplished in just a few days.
The Great River Road Scenic Byway is marked by signs displaying its green pilot wheel logo. For the Wisconsin leg of the journey, the Byway uses State Highway 35, travelling from Kieler in the southwest corner of the state to Prescott, where the St. Croix River empties into the Mississippi and the Byway crosses into Minnesota.
Along the way, there are at least five historic towns to explore—including La Crosse, Bagley, Stockholm, Trempealeau and Pepin—with countless things to see and do along the way.
For more ideas and information, check out the Wisconsin Great River Road

2. Door County
Door County is to Wisconsin what Cape Cod is to Massachusetts, a picturesque strand of charming coastal hamlets with big water on both sides and tourists streaming-in from all over. Sometimes described as "the left thumb" of Wisconsin, Door County is that slender peninsula that juts into Lake Michigan on the east side of the state, about 2.5-hours northeast of Milwaukee. Green Bay washes up on its west coast, and Lake Michigan on its east; which makes it possible to watch the sun rise and set over big water on the same day, if you're of a mind.
With nearly 300 miles of shoreline, dozens of islands, five state parks and countless villages—including Egg Harbor, Sister Bay, and Ephraim—Door County is worth as much time as you can spare. There are beaches, lighthouses, cherry orchards, wineries, stores, boutiques, and art galleries. Plus, you will find plenty of places to hike and fish and at least one place—Newport State Park—where people come to celebrate the darkness.
Prized by serious astronomers and stargazers for having a sky unpolluted by light, Newport has been officially designated a Dark Sky Park by the International Dark Sky Association. For overnight accommodations, consider taking the ferry over to Washington Island Campground where you can check in, lay back and enjoy the celestial light show. Overnight accommodations are as rustic or laden with creature comforts as you wish.
For city slickers who prefer big city lights to celestial star gazing, Sturgeon Bay—Door County's "big city"—could be the ideal place for you, especially after a day of fishing the bay.
To help organize your trip to Door County, visit Destination Door County for many more ideas and travel tips.

3. Madison/State Capitol
My very first visit to Wisconsin many years ago involved a road trip from Cedar Rapids IA, where I was working at the time, to Madison, where a good friend was teaching at UW.
The reason I want to revisit Madison so many years later is because my memory serves up recollections of a really cool college town in the middle of a really cool state capital. I recall marvelous architecture, beautiful streets fanning out from the capitol, and big water everywhere. Did I actually witness people glide up to the student union in their sailboats? (If so, how did I miss this place when I was 18 and scouting for colleges?)
Allegedly there was a place somewhere on campus where students could sample the new flavors of ice cream being cranked out daily by the university's dairy school. But we were too busy enjoying the sights of Madison and never actually made it there. I must go back.
I also want to revisit the capitol building and am told that Saturdays during the Dane County Farmers' Market is an opportune time to do it. The Market, which sets up each weekend on the Capitol Square, also features arts and crafts vendors, plenty of tasty food and live music. It runs each Saturday through Nov 12.

4. Wisconsin Dells & Baraboo
The Dells, of South-Central Wisconsin, mean different things to different people.
For nature lovers, The Dells is a five-mile corridor on the Wisconsin River known for its magnificent canyons, cliffs and other rock formations sculpted by thousands of years of wind and water erosion. The Cambrian rock itself dates back more than 500 million years, when the entire area was at the bottom of a shallow sea.
Meanwhile, for kids of all ages, The Dells is also an American playground second to none. Billed as the Waterpark Capital of the World, the city of Wisconsin Dells claims more outdoor and indoor waterparks than anywhere else in the world.
Wisconsin Dells is about 125 miles northwest of Milwaukee and 60 miles above Madison. A dozen or so miles to its south, the town of Baraboo is worth a visit for anyone interested in circus, circus memorabilia and Wisconsin's rich circus heritage.
Indeed, it was from Baraboo, where the famed Ringling Brothers lived and launched their first touring circus in 1884. They also maintained their headquarters and wintering grounds in Baraboo before decamping to Florida a few years later.

5. The Great Northern & Apostle Island National Lakeshore
If traveling Route 66 from Chicago to L.A. is the classic American road trip, then motoring across U.S. Route 2, it's rugged northern cousin, is a close second. But you needn't travel all 3,600-miles of it to experience one of its most breathtaking segments.
Dubbed " The Great Northern, " Rte. 2 arcs through timberland, high mountains, and the plains on its journey from Seattle to Maine. The Wisconsin leg of the trip is relatively small—just over a 100-miles—but runs across the state's magnificent Northwoods, from Hurley in the east to Superior in the west. Along the way, it passes through the Bad River Indian Reservation before bumping into Lake Superior at Ashland, a port near the head of Chequamegon Bay.
Once in Ashland, be sure to take the 140-mile detour up State Hwy. 13, which tracks along the shore of Chequamegon Bay then passes through Washburn before arriving in Bayfield, where access to Madeline Island and the Apostle Island National Lakeshore is available. The detour eventually deposits you on U.S. Rte. 53 in Parkland, just south of Superior.
If you plan to travel east on Wisconsin's Great Northern, Parkland is a good place to start. Then follow Rte.13 along Lake Superior's south shore until it meets Rte. 2, just west of Ashland.
The hub of the Hwy 13 detour is the scenic, laid-back village of Bayfield (pop. 459), which acts as the gateway to the Apostle Islands, which can only be accessed by boat. Boat tours are available in the village, where panoramic views of the islands can be had from just about any place in town, especially the higher elevations.
There is plenty of lodging in Bayfield, ranging from quaint cottages and budget motels to the historic Old Rittenhouse Inn. The Apostle Islands Visitors Center is at 415 Washington Ave and can be reached at (715) 779-3397.

6. Green Bay
The trip from Milwaukee to Green Bay is not especially scenic. But that's OK. On this trip, the destination is the prize.
For football fans, a visit to Green Bay is like a pilgrimage to a holy shrine, which in this case is the sacred Land of Lambeau in the Empire of the Cheeseheads. If your heart still pounds at the mere mention of Brett Favre's name, this is the road trip for you.
Naturally you'll want to visit Lambeau Field for a stadium tour and see the Packers Hall of Fame. You'll also want to head across the street to explore Titletown. Of course, it's an absolute must to sample some brats, beer, and cheese curds.

7. Cranberry Highway
Count me among those who had no idea that Wisconsin is America's leading cranberry producer, accounting for over 60% of the world's supply of the tart red berry. Nor did I know that cranberries replaced cherries as Wisconsin's official state fruit in 2003. Live and learn.
I was under the impression that cranberries first made it to the American dinner table by way of Massachusetts, where legend has it that the Wampanoag Indians first introduced them to the Pilgrims at the first Thanksgiving in Plymouth Colony.
Once I learned that Wisconsin produces more cranberries than all other states combined, I decided it might be worth a road trip to have a look. To my surprise, the town of Wisconsin Rapids actually has a cranberry highway that stretches for almost 50 miles along century-old cranberry beds from Wisconsin Rapids to Warrens, and between Pittsville and Nekoosa. On this self-guided trip, you will also find Wisconsin's Sandhill Wildlife Management Area and the Cranberry Discovery Center, in Warrens.
Naturally the best time to drive the cranberry highway is in late summer-early fall, when the brilliant red cranberries offer a dramatic accent to the changing foliage and the cranberry festivals are in full swing. The state's cranberry region is about three hours northwest of Milwaukee.