Wilde Toyota's Toys for Tots Drive in 2021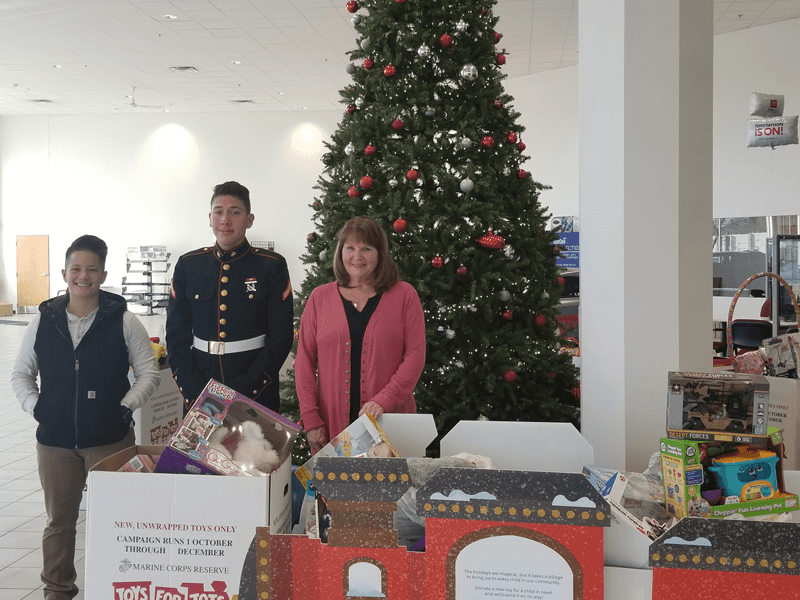 At Wilde Toyota, we're proud to have such a generous customer base and applaud our charitable employees who provided toys as well! Together we filled 18 donations boxes with toys for the less fortunate in our community. We were able to snap the moment our local Marine Corps members arrived to distribute all of the donations. Thank you all again for your participation!
The principal Toys for Tots activity which takes place each year is the collection and distribution of toys in the communities in which a Marine Corps Reserve Unit is located. In communities without a Reserve Unit, the campaign can be conducted by a Marine Corps League Detachment or group of men and women, generally veteran Marines, authorized by Marine Toys for Tots Foundation to conduct a local Toys for Tots campaign. Local Toys for Tots Campaign Coordinators conduct an array of activities throughout the year, which include golf tournaments, foot races, bicycle races and other voluntary events designed to increase interest in Toys for Tots, and concurrently generate toys and monetary donations.