Wilde Toyota Owner's Event and Chance Drawing Winner!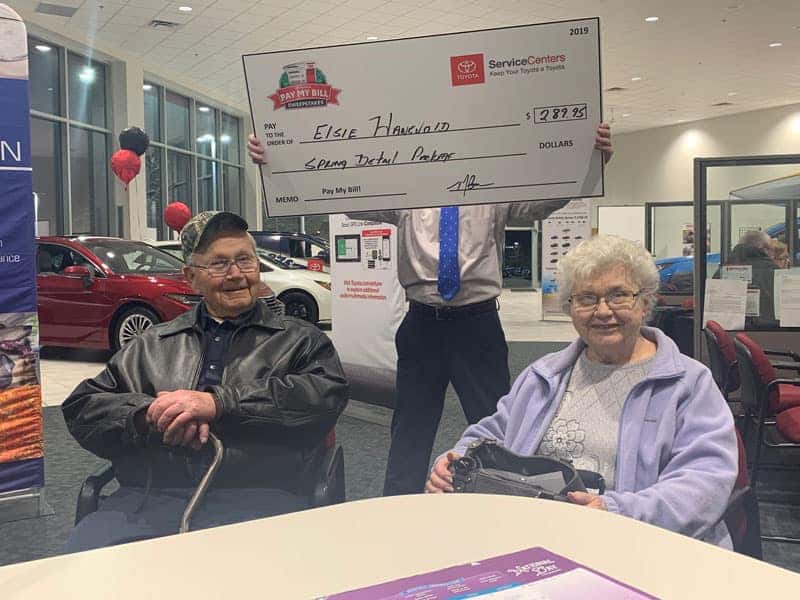 On Thursday, April 18, 2019. 6:30pm – 8:00pm, Wilde Toyota hosted the "Wilde Toyota Owner's Event" right inside the dealership! With over 80 customers attending, Wilde Toyota spent time with each customer answering questions about their new Toyota vehicle. Additionally, they were introduced to our entire service technician staff, and walked through our brand new repair facility, which is now longer than a football field!
Our sales and finance staff also spent time ensuring that everyone understood exactly what their warranty covers, and does not, to ensure that everyone maintains their vehicles to the correct specifications as outlined by Toyota. Remember, it's important to maintain your new Toyota with Wilde Toyota to make sure that you are using the correct filters, oil, and parts, to not void your manufacturer warranty!
After this presentation, all of our customers were invited to view a safety demonstration, including watching an airbag deploy to understand just how many safety features are packed inside a 2019 Toyota model. At the end of the Event, a chance drawing was held, and our winner was Elsie Hanevold, who received a Spring Detail Package worth $289.95!
Thank you again to all of our customers who attended, and we look forward to hosting the next Wilde Toyota Owner's Event!