When will Toyota Have an All-electric Car in the United States?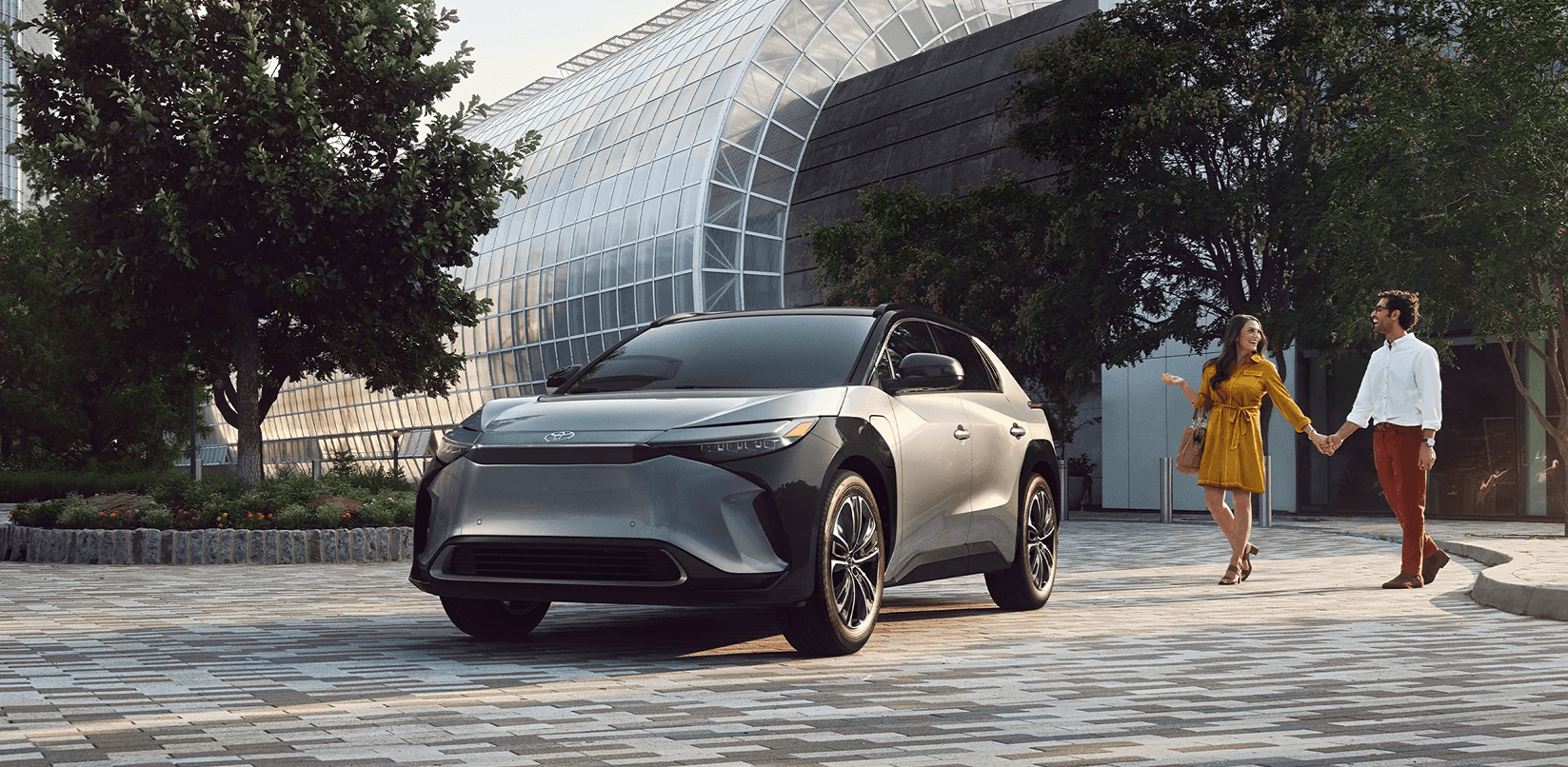 The road to the automotive industry's all-electric future is littered with the carcasses of numerous prototype vehicles that failed (for one reason or another). None of them came anywhere close to being practical, affordable, or even road worthy for that matter. Most never made it off the test track. Others never even made it that far.
Then along came Tesla with the release of its first roadway-approved Roadster in 2008 and suddenly everything changed. Not only did consumers begin to warm to the idea of an all-electric car, but the more affluent among them were actually beginning to purchase them, which immediately conferred on Tesla an aura of exclusivity and prestige that no amount of brand advertising could have captured. Fast forward and Tesla ended 2020 with a 23% share of the EV market and recently became the first automaker to exceed $1 trillion in market capitalization.
If Tesla is just now causing the market for electric vehicles to explode, then it was Toyota who long ago lit the match. Indeed, well before Tesla was even a figment of Elon Musk's very fertile imagination, Toyota had already taken gas-guzzlers to task with the introduction of its Prius hybrid, in 1997. As the world's first mass-produced hybrid passenger vehicle, Prius' revolutionary part electric/part gas powertrain helped consumers realize that an all-electric future couldn't be too far behind.
Today, sales of fully electric vehicles are soaring due to improvements in battery technology (and cost), massive new recharging infrastructure being built, compelling new designs from competing automakers, and growing support from local, state and federal governments. The infrastructure bill, now working its way through Congress, includes $15 billion for vehicle electrification programs. A centerpiece of this will be the creation of a nationwide network of charging stations – something seen as critical to convincing Americans to switch from internal combustion vehicles to those running on battery power.
In its Electrical Vehicle Outlook for 2021, BloombergNEF expects annual passenger EV unit sales to grow exponentially over the next few years, reaching 13 million in 2025, 28 million in 2030, and 48 million by 2040 when they are expected to begin outselling gasoline and diesel models (42 million).
Toyota's bZ4X, the first electric vehicle to debut under the automaker's new bZ brand, is expected to arrive in the U.S. in mid-2022. It features an estimated driving range of up to 250 miles on its XLE front-wheel-drive model.
bZ4X joins an extensive lineup of Toyota electrified vehicles that, in total, now account for more than 24% of Toyota's total U.S. sales volume. These include hydrogen fuel cell electrics, hybrids, plug-in hybrids and battery electric vehicles (BEVs).
Toyota plans to expand to around 70 electrified models globally by 2025. This future lineup will feature 15 dedicated BEVs, including seven carrying the bZ (Beyond Zero) brand moniker. This diverse portfolio of electrified products is expected to propel Toyota toward its goal of carbon neutrality by 2050, less than 4 years from now. The company believes that carbon neutrality is best accomplished through the practical marketization of a portfolio of popular automotive products with advanced, alternative-fuel and zero-emission powertrain technologies.
By the end of the decade, Toyota estimates 2 million of the 10 million vehicles it sells annually will be battery electric. Another 2 million will have internal combustion engines. The remaining 8 million vehicles, or 80% of its portfolio will be hybrids, plug-in hybrids and hydrogen fuel cell.