What's Cooking'? Check Out 6 of Our Favorite Restaurants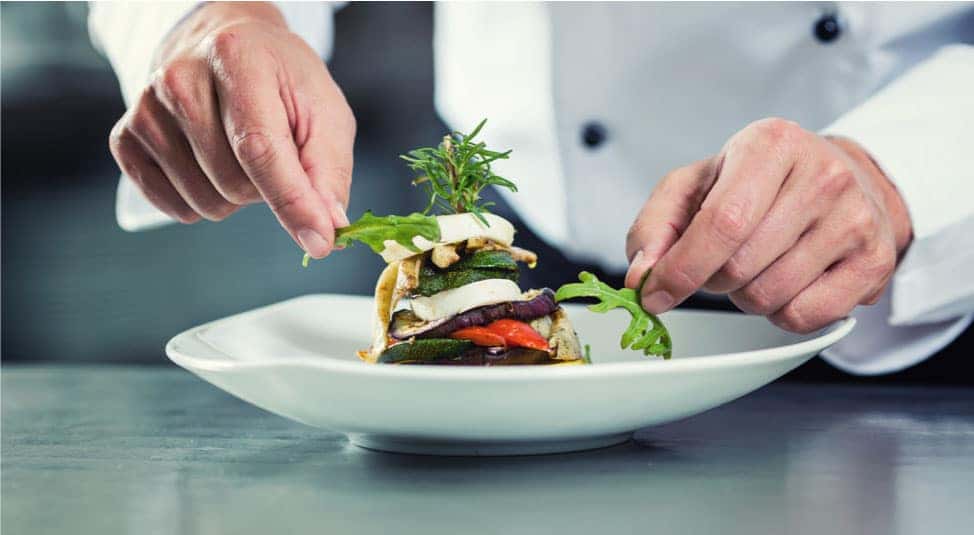 Here at Wilde Toyota, we love everything about Milwaukee and the surrounding area. One of the best parts of living around here is the fact that there are so many amazing restaurants to visit and enjoy. The only downside to that, however, is that going to them all can be an impossible task and a lot of us find ourselves going to the same places over and over again because we just want to taste everything they have to offer.
This week a few of us were looking for somewhere new to go and eat, so we started asking around the lot to see where we should go. It didn't take long to get a flood of great recommendations from our incredible staff about where to get lunch. The only problem was figuring out how to narrow down their suggestions to just one place – don't worry, we managed. After hearing about so many great restaurants here in Milwaukee, we thought we'd share some of these suggestions with you.
Here are six of the most popular restaurants among our coworkers here at Wilde Toyota, though there are plenty more that didn't make this list.
Sanford Restaurant
Let's start with what some would argue is the king of Milwaukee's fine-dining, Sanford Restaurant. Opened by acclaimed chef Sandy D'Amato in 1989, Sanford has been hailed as one of the finest restaurants in the Midwest, and America in general. With fresh ingredients used in surprising and delicious ways, Sanford has established that reputation for good reason and the dishes that come from their kitchen continue to delight and nourish their customers.
You'll find both American and International cuisine at Sanford, plus they are vegetarian-friendly, so there's something for everyone here. They are on the upscale side of things, so this is probably not the best choice for a quick dinner out with the kids. However, if you're looking for a romantic dinner for two or a great place to take friends from out of town, Sanford Restaurant is a fantastic choice. Sanford is located on Jackson Street and open six nights a week, closed only on Sundays; they do accept reservations.
Don's Diner
If you're looking for something a little different, while still remarkably familiar, then you need to check out Don's Diner. Not only do they serve some of the most delicious food you'll find anywhere, like sausage wrapped in pancakes with bacon and candied pecans, but they also offer something you won't find pretty much anywhere else: 10-cent martinis at lunch. Seriously, they serve martinis with lunch for just $0.10 each! This is a fantastic place for breakfast, lunch, or dinner (or all three) and their boozy milkshakes are a decadent adult delight.
Don's Diner specializes in diner food with a modern twist – like a cheeseburger swimming in a lake of luxurious demi-glaze. They are open Wednesday through Sunday, from 9 am to "close," though food service stops at 9 pm. The warm and inviting atmosphere paired with fantastic food makes Don's a perfect choice for a work lunch, breakfast with the family, or anything in between. You'll find them on 1st Street, and you can make a reservation online at their website.
Mo's…A Place for Steaks
If you're anything like a lot of us here at Wilde Toyota, sometimes you just want a really good steak done perfectly. That's when you should head to Mo's…A Place for Steaks, which lives up to its name by being one of the best places for steak anywhere in the country. Mo's has a sophisticated atmosphere that separates it from the run-of-the-mill steakhouse, with some of the most delicious slices of meat you'll ever taste.
Mo's…A Place for Steaks specializes in Wagyu beef, though they also have surf & turf entrees, sides that include lobster mac n' cheese and truffle parmesan French fries, and amazing French onion soup. You'll find Mo's on Plankinton Avenue here in Milwaukee. They are open Monday through Saturday, on Sunday only for special occasions, and they accept reservations.
Ardent
If you love upscale dining here in Milwaukee, but you want to take a break from Sanford, then check out Ardent for a slice of something new. Your first time at Ardent, we suggest trying the tasting menu for a way to experience much of what they have to offer. Though, to be honest, you can't go wrong with anything you order, and their environment wraps you up in comfortable decadence as it treats your senses to an evening you'll never forget.
The menu can frequently change to utilize the freshest ingredients, so you can find something a little different each time you visit. Ardent is open for dinner service from Wednesday through Saturday on Farwell Avenue. Reservations are strongly recommended, due to their popularity and the intimate nature of the space they have, so make sure you call ahead.
St. Paul Fish Company
Don't worry, we haven't forgotten about the amazing seafood here in the Milwaukee area, and when we're in the mood for fish, the top choice for a lot of us here at Wilde Toyota is St. Paul Fish Company. While some of our favorite restaurants are upscale establishments with intimate and quiet atmospheres, St. Paul Fish Company is a contrast to that – it's still warm and inviting, but it's a lively and energetic place to get something to eat. Their seafood is amazing, their oyster bar, in particular, is worth the trip, and they have a retail case if you want to take some seafood home to cook later.
You'll find St. Paul Fish Company on Water Street near the Bay and they are open seven days a week, from 10 am to 8 pm weekdays, 8 am to 8 pm on Saturday, and 10 am to 6 pm on Sunday – though their kitchen opens at 11 am. They do not accept reservations, so there's no need to call ahead, just show up hungry for some of the best seafood in Milwaukee. This is a particularly fun place to go with the whole family, especially guests from out of town, to show them some of the flavor and energy of our city.
Uncle Wolfie's Breakfast Tavern
Sometimes you want a delicious breakfast, like steak and eggs or caramel apple oatmeal; sometimes you want a cold beer and a comfortable place to enjoy it with some friends; and sometimes, you want both – if you're very lucky you can find the right place for all those needs. We're in luck here in Milwaukee because we have Uncle Wolfie's Breakfast Tavern to provide us with that amazing combination of breakfast and an adult beverage. Whether you're looking for a pulled pork tostada or a delicious steak salad, you'll find something amazing to eat at Uncle Wolfie's. They're a little different, but you won't be disappointed.
You'll find Uncle Wolfie's Breakfast Tavern in the Orange and Blue Co. retail space on Hubbard Street. They serve breakfast and lunch from 7 am to 3 pm Monday through Friday and from 8 am to 3 pm on Saturday and Sunday. They do not accept reservations or any kind of call-ahead so you can just show up hungry (and thirsty) and enjoy everything they have to offer. Whether you want some coffee and a breakfast sandwich at one in the afternoon or a cheeseburger with a beer in the morning, no one will judge you at Uncle Wolfie's.