What Toyota Vehicles are Electric? Does Toyota have an all-electric car?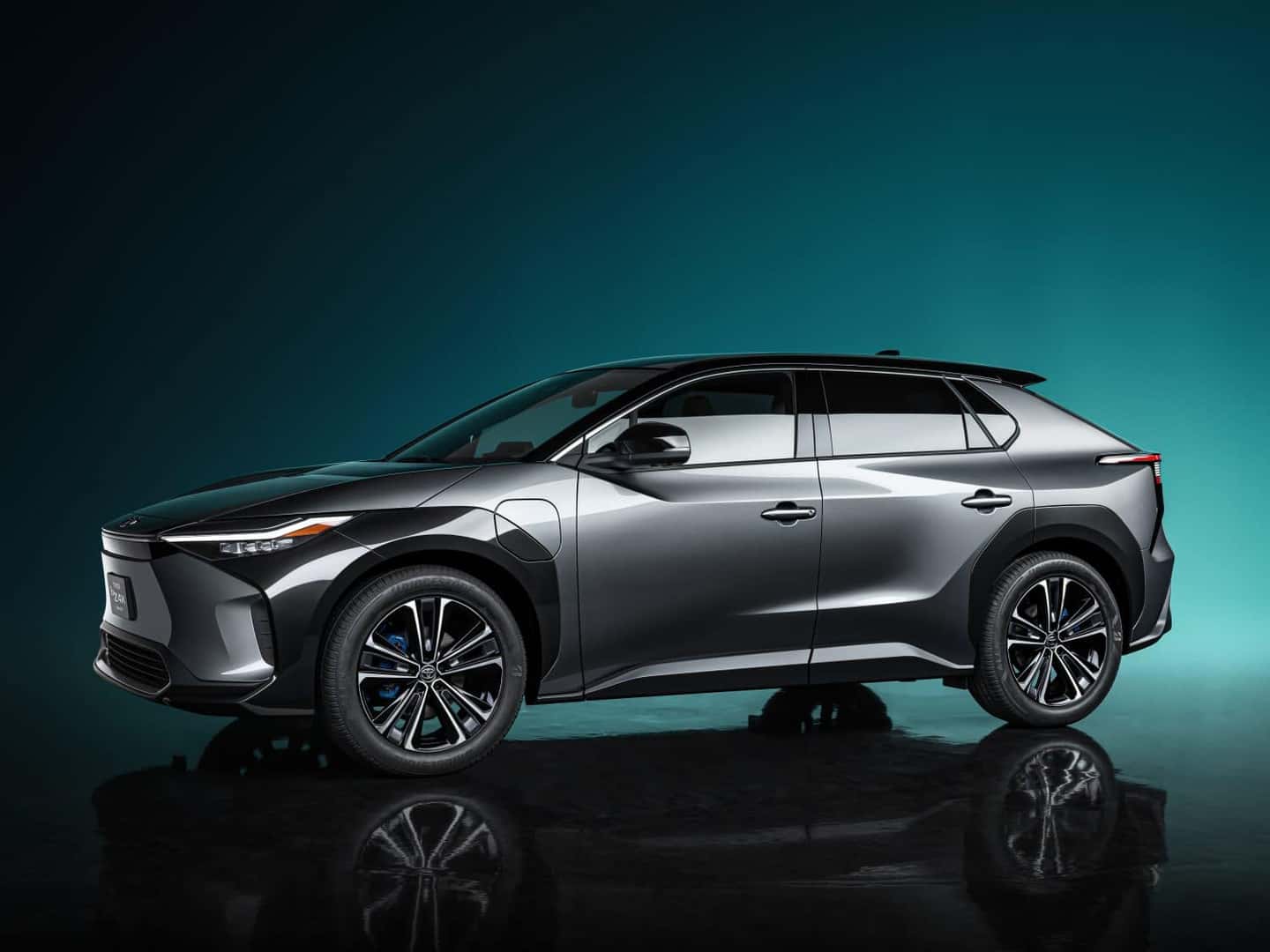 Toyota Electric Vehicles: On the Road to Carbon Neutrality.
The quest to develop a viable electric car is as old as the internal combustion engine, which electricity is on track to replace.
For the better part of two centuries, all sorts of dreamers have sought to make electric vehicles less of a curiosity and more of a going business concern.  Even Thomas Edison and his good friend Henry Ford—the two names most closely tied to the inventions of cars and electricity—applied their genius to developing an electric car before deciding that gasoline-powered engines had a much more promising future.  Indeed, the Ford Model-T in 1908—at a cost of $850—was much more affordable and kept getting less expensive to manufacture while most electric cars of the day were at least two—and sometimes as much as ten–times more expensive to build
Nevertheless, the quest continued, even though it never took on any real sense of urgency.  Plus, the results were uneven at best.
Then the OPEC oil embargo of 1973 changed everything. With Americans abruptly facing long lines at the pump for perilously low reserves of gasoline, the U.S. was finally forced to reckon with its outsized dependence on foreign oil; thus heightening the auto industry's resolve to develop an electric vehicle as quickly as possible.
Since then, all sorts of electric prototypes have come and gone, most of them dismissed as unreliable, impractical, unaffordable, or all the above.  Moreover, virtually all of them lacked the sort of stylish looks that American car buyers insist on.   In other words, they were ugly.
Fast forward to 1997, when Toyota debuts its first-generation Prius exclusively within its home country of Japan.  The Prius powertrain was an enormous leap forward in hybrid technology, as it allowed for a significant portion of the car's performance to be battery enabled.  More importantly, it was affordable, reliable, nicely designed and readily available to the masses.   Suddenly consumers could imagine a future where their cars would no longer be chugging fossil fuel.
In case you haven't shopped for a new car lately, that fossil-free future is now coming into focus, as Toyota reveals its new lineup of hybrid-electric vehicles, plug-in hybrids, and fuel cell electric vehicles for 2022.
Hybrids & Plug-ins
The lineup naturally begins with the Prius Hybrid which continues to define and dominate the category it helped create some 20 years ago.   Its plug-in model, the Prius Prime, offers a larger battery pack that you plug in, charge up and do more of your driving on electric power only.  Prius Prime has an EPA estimated electric-only driving range of 25 miles, which means that a large portion of your daily driving will be gasoline free.
With Prius' hybrid technology proving so durable and dependable over the years, Toyota has extended it to other popular models, including the Corolla, Camry, Highlander and Avalon, while adding updated design, technology, engineering, and safety features.  For example, fans of the Toyota RAV4 now have a choice between the RAV4 Hybrid and the. RAV4 plug-in hybrid called Prime.  Also new to Toyota's 2021 lineup of Hybrid SUVs is the Venza.  
According to Car & Driver, these new hybrid SUVs offer the same utility as their non-hybrid cousins "but with much better fuel efficiency and, in the case of the plug-in Prime, "a respectable electric-only driving range."
For example, while the basic RAV4 offers 203 hp and an estimated 35mpg, the RAV4 Hybrid offers 219 combined net horsepower and has an EPA-estimated 40 combined mpg.   Its plug-in model, the RAV4 Prime, offers an EPA-estimated 42-mile EV-only rating, with an impressive 302 combined net horsepower and an EPA-estimated 94 MPGe.
Hydrogen Fuel Cell
Hydrogen-power has created a new subset of electric cars in which a fuel cell generates electricity to fuel the powertrain.    Unlike plug-in hybrids that renew their charge by plugging into the community power grid, this car's electric charge is produced solely by an onboard chemical reaction that strips hydrogen of its electrons.  Steam (aka water vapor) is the vehicle's only tailpipe emission.
Within this emerging niche, the Toyota Mirai is considered by Car & Driver to be the most stylish of all competitors.  While its original design owed much to the Prius, the latest model for 2021 looks more like a Lexus. This styling upgrade isn't the only revision, however, as the new Mirai also received a more powerful fuel-cell and can switch from front- to rear-wheel drive. Moreover, with its boosted power, the Mirai upped its driving range and is now capable of 402 miles per tank of hydrogen.
Unlike a plug-in hybrid, which can take upwards of three hours to recharge, the Mirai's hydrogen fuel cell can be replenished in minutes, not unlike refilling at a gasoline pump.  At the moment, Mirai is sold mainly in California due to the state's relative abundance of hydrogen refilling stations.  But a handful of stations are up and running—and more are on the way—in New York, New Jersey, Massachusetts, Connecticut, and Rhode Island.  Sales are expected to increase as more of these stations open.
Toyota bZ4X BEV Concept Car
Last June, Toyota took another significant step toward achieving the company's goal of carbon neutrality when it unveiled its bZ4X Concept Car, the first in its global series of battery-electric vehicles to be introduced under the "Toyota bZ" umbrella.
As its name suggests, a battery-electric vehicle runs entirely on electric power and its bZ brand identifier—short for beyond Zero—is a reference to the company's goal of achieving carbon neutrality by the middle of this century
Jointly developed with Subaru, the Toyota bZ4X SUV Concept features the new e-TNGA BEV-dedicated  platform.  TNGA—which stands for Toyota New Global Architecture —is a principle in which many key design elements remain constant while others vary. This approach allows for variances in vehicle width, length, wheelbase, and height.  It also allows for front-, rear- or four-wheel drive along with a wide-range of battery and electric motor capacities to suit various vehicle types and usage profiles.
Looking Forward to 2025
Toyota envisions a future in which carbon neutrality is achieved through an updated portfolio of automotive products with advanced, alternative-fuel and zero-emission powertrain technologies.
Overall, the company plans to expand to around 70 electrified models globally by 2025. This future lineup will feature 15 dedicated BEVs (Battery Electric Vehicles), including seven carrying the bZ (Beyond Zero) brand identifier. In addition, Toyota intends to bring electrification to its full line of pickup trucks in the near future.   This diverse portfolio of electrified vehicles will help propel Toyota toward its goal of complete carbon neutrality by 2050.