What is Toyota Safety Sense? Everything You Need to Know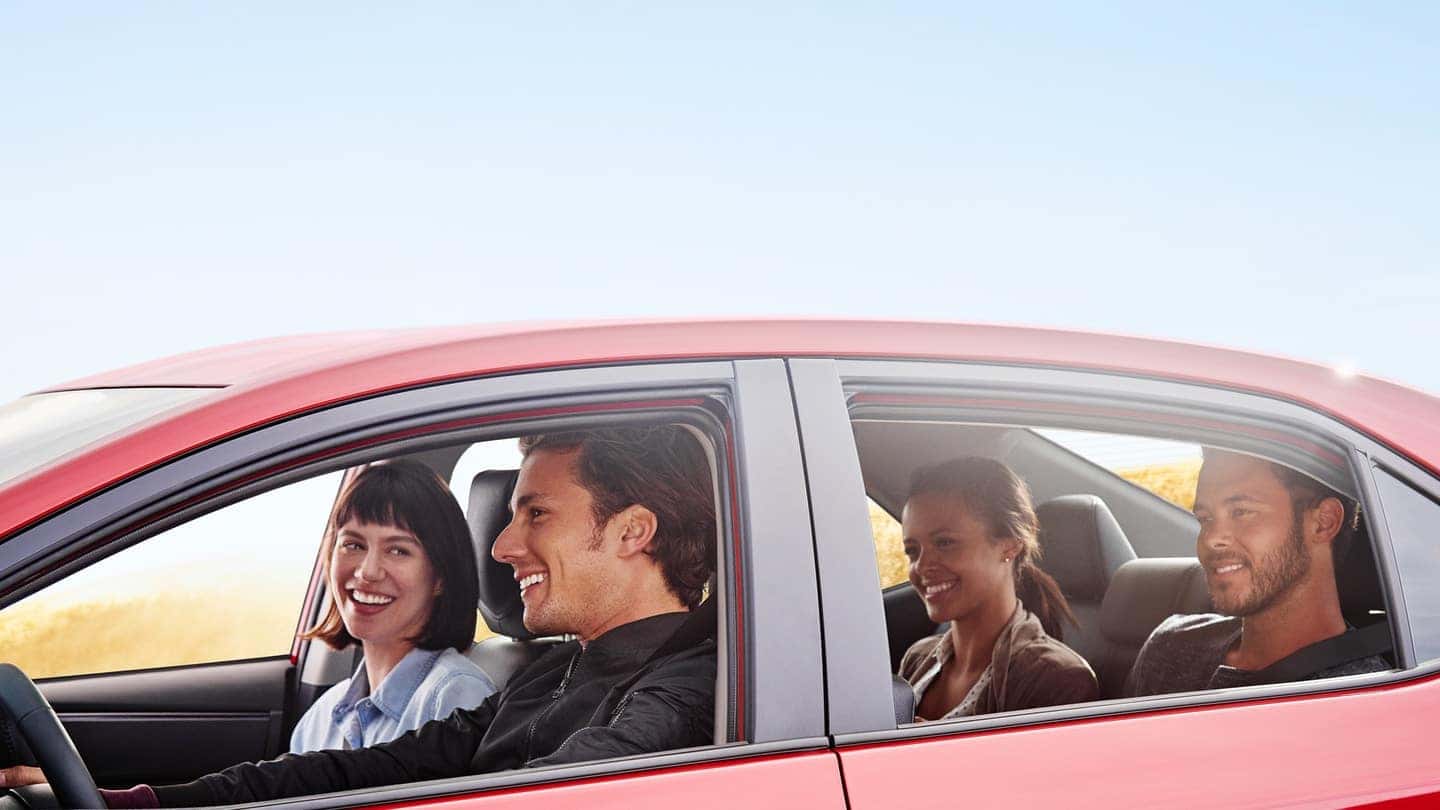 Over 3200 people die every day in car accidents, and about 1.3 million per year. That's why it pays to have the safest car on the road to protect you and your family. One of the most notorious and popular manufacturers on the road today, Toyota, has made safety their number one priority. Thus, they created a revolutionary system for their new line of cars known as Toyota Safety Sense or TSS.
Today, we're going to break down all of the features that come with TSS and how you can feel safe and assured when on the road in a new Toyota.
Toyota Safety Sense: The New Standard
For most of Toyota's new cars, TSS comes standard. That means you aren't paying extra big bucks to stay safe on the road.
As of now, these are some of the most popular models that come standard with Safety Sense:
Corolla Sedan and Hatchback
All Rav4 Models
Highlander
Camry
Prius
Sienna
Avalon
There are more models that have been released this year with TSS, and it's estimated that all models will be included by 2020. Let's break down each feature of this new and incredible system so you know exactly what you are getting with a new Toyota.
Pre Collision System With Pedestrian Detection
Toyota wants to reduce the number of collisions on the road, both with other vehicles and with pedestrians. To do that, they integrated a camera and radar system at the front of the car. This allows the vehicle to sense if you are approaching a vehicle, object, or pedestrian head-on before it happens. If detected, the system will alert you and engage breaks and/or disengage the accelerator if need-be. A feature that goes along with this that can be added to the package for an additional cost is Bicyclist Detection.
Lane Departure Alert
Accidents happen all the time when drivers accidentally swerve into another lane. This can occur due to tired-driving, loss of focus, or distractions. Let's face it, drivers don't always have their eyes glued to the road. Because of this, Toyota included Lane Departure Alert in TSS.
Lane Departure Alert works by a camera on the windshield that detects the lines and other vehicles on the road to ensure you are centered in your lane. If you begin to swerve or sway into your neighboring lane, the vehicle will beep to notify you so you can get yourself squared away in your lane. Some additional features that you can purchase on top of this system include Steering Assist and Road Edge Detection.
Dynamic Radar Cruise Control
Cruise control is a great thing, especially when you're driving long distances on the freeway. However, it can become dangerous when the flow of traffic suddenly changes with little-to-no warning. Luckily, Toyota has you covered. Safety Sense includes DRCC, which uses that radar at the front of your car to detect when traffic is slowing in front of you. When change is detected, the cruise control will automatically adjust to the slower speeds and pick back up when change is no longer detected.
Automatic High Beams
When driving on a dark back road, high beams really come in handy. They can become a headache rather quickly, though, when you have to constantly flip them on and off again when approaching other vehicles. If you forget to turn your high beams off to approaching cars, you can deter their ability to see properly. This sometimes results in accidents.
That's why Toyota included Automatic High Beams in TCC. That handy camera found on the windshield is equipt to detect the tail lights and headlights of oncoming cars. When detected, the car will automatically lower the high beams. When other cars are no longer detected, the high beams will turn back on automatically.
Road Sign Assist
One of the newest features equipt in the new Toyotas is the Road Sign Assist. Sometimes it's easy to miss a road sign, which can result in improper driving speeds or operations. The dynamic camera featured on the windshield is able to detect approaching road signs and display them on your Multi Infomation Display.
This is helpful in detected all speed limit changes, stop signs, merging, lane ending signs, and more. It's important to note that this feature needs to be enabled by the driver, and will not happen automatically. Learn how to turn it on here.
Lane Tracing Assist
The final awesome feature on this list is the Lane Tracing Assist. This feature is enabled when the Full-Speed Dynamic Cruise Control System is turned on. It works by identifying lane markers and preceding cars to help keep you centered in your lane. When activated, your car can notify you either by beep or steering wheel vibration and can apply slight steering force to help keep you on track.
No Substitute for Safe Driving
While these systems are incredibly useful in preventing and lessening accidents, they are not fool-proof, and you should not solely rely on them. Think about Toyota Safety Sense as the bumpers at a bowling alley. They don't ensure that you will get a strike every time, but they do give you a bit of an advantage. It is important to use safe and attentive driving practices at all times when operating a motor vehicle. There is no substitute.
Start Driving Safer Today
Toyota has revolutionized the standards for safety in their vehicles and made keeping their drivers assured on the road a priority.
Toyota Safety Sense is an incredible tool in keeping you and your loved ones safe. Are you ready to start your journey to safer driving?
Check out our wide selection of new and used Toyotas and find your favorite model with TSS. You'll be glad you did, see you there!