What Can You Do? 9 Incredible Features of the Toyota Entune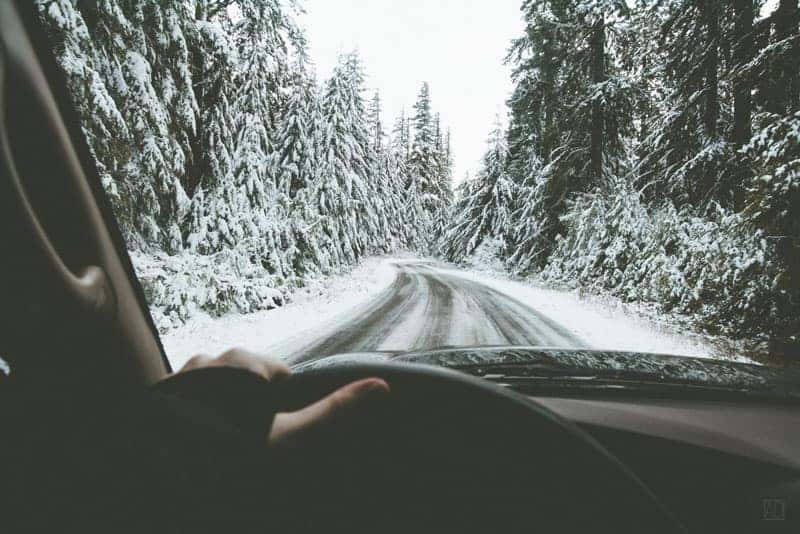 At the 2017 Consumer Electronics Show, Toyota stole the show. The well-known car brand debuted the Toyota Concept-i design and technology. However, that wasn't all. They held an exhibition of the next-generation Toyota Entune 3.0. This multimedia interface allows for constant connectivity and entertainment. But, just what can this interface do?
Keep reading for nine of the coolest features of the Toyota Entune.
On-Board WiFi
A car with WiFi? Yep. It sounds too futuristic to be true, but that's what Toyota Entune 3.0 offers. Toyota partnered with Verizon to provide internet services inside of the cars themselves. The internet service is actually provided by Data Communications Modules, and you can connect up to five devices at a time. This is a big selling point for families with lots of children.
They can connect to the car's WiFi without wasting family data. And, they're free to play games on the go. That's a win-win for parents and the kids.
Variety of Entune Apps
Previously, you had to pay for Entune Premium to receive access to all of the new Entune apps. Now, you can enjoy an even wider array of apps available on the Toyota Entune app suite as part of the newest version. For example, you can download Pandora to listen to your favorite musicians. Or, download the OpenTable app to reserve a table while you're driving to the restaurant.
The options are endless with the app suite. And, they all work to make life easier for the driver. The idea is ultimately to increase safety by making hands-free tasks easier to perform.
Entertainment Options Galore
With onboard WiFi and a variety of apps available, this makes Entune one of the most comprehensive entertainment devices in the automotive industry right now. The ability to connect up to five devices at once is pretty revolutionary. It also ensures that every member of your family can enjoy something different. It also means that learning entertainment is easier to engage in.
Want your kids to enjoy some learning games before school? Easy!
Want your spouse to up their professional game by listening to a podcast on the way to work? Done!
Bluetooth Phone Capabilities
Thanks to Toyota Bluetooth pairing capabilities and software like Siri, you can stay focused on the road while taking phone calls. While this isn't necessarily anything too new, the Siri Eyes Free app that they offer is.
Toyota Entune pairs controls on the steering wheel with your mobile device. You tap a button similar to the way you'd call Siri on your phone. Then, you can easily send texts, make calls, or set calendar reminders.
Streaming Files Made Easy
Because of the new Bluetooth capabilities, you can easily stream files to your car from your smartphone. This is a simple update, but it's one that makes life a lot easier. Instead of having to connect a USB to your car's port, you can just Bluetooth the files to your audio system and enjoy any type of audio or media you have on your phone. This makes listening to podcasts and downloaded audiobooks a breeze.
Remote Car Controls
Remote Connect is perhaps one of the coolest features of Toyota Entune 3.0. If you think you've forgotten to lock your car, simply use the app to connect to your car and lock it remotely. If you want to set limitations for guest drivers, you can do so from the app. This cutting-edge technology allows you to control your car from wherever you are. The best part? It will even send you feedback reports. Excessive speeding alerts and location notifications are just some of the feedback you can request from this function.
Connected for Safety
Along with Remote Connect, you can also take advantage of Safety Connect. This is one of the best features for families with teenage drivers. If you or your children are ever in an accident, the Safety Connect feature will automatically send an alert to emergency services. It works the same if you need roadside assistance, which is great for those who don't have AAA service.
If someone steals your car, it will also work as a stolen vehicle locator.
Improved Navigation
The Toyota navigation app is called Scout GPS Link. It's not too different from standard navigation systems, except for the way it presents information to drivers. Drivers of Toyota vehicles will be able to see maps in two or even three dimensions, display their speed and even get predictive traffic updates. Toyota prides themselves on providing the most up-to-date maps and traffic information, so you can rest assured that your directions are the quickest and most efficient.
Entune Premium JBL Audio
If you want to go for an upgrade, opt for the unit with JBL Audio. Not only will your Entune include all of the apps and functions available with regular models, but it will come with high-quality speakers that enhance the experience.
Toyota currently offers four options for the Entune interface:
Entune Audio
Entune Audio Plus
Entune Premium Audio with Integrated Navigation and App Suite
Entune Premium JBL Audio with Integrated Navigation and App Suite
Choosing the right one really depends on your wants and needs. There's no real answer. They are all easy to control using the touchscreen. However, the upgrade with JBL Audio is pretty sleek as the audio system is superb. When making this decision, it's best to speak with Wilde Toyota about the options and what will suit you best.
Making the Most of Toyota Entune
With technology as innovative as Toyota's it would be a shame not to use it to its fullest capacity. Learning about the functions and capabilities is part of getting the most out of your car. It can also increase your safety and maximize your car's efficiency.
For a full demonstration of what you can do with Toyota Entune, contact Wilde Toyota today. We're here to help you make the most of your Toyota vehicle.