Used Car Dealers Near Me – Milwaukee, WI
Wilde Toyota is the biggest Toyota dealer in Milwaukee, WI. When searching around for "used car dealers near me," you don't have to look very far to stumble across our extensive online resources and latest deals. Along with a wide variety of new and used vehicles, we offer professional servicing and a knowledgeable finance department.
Our finance team helps you weigh the pros and cons of buying versus leasing your next vehicle. No matter your credit history, we'll help you get into a dependable vehicle that you can afford. Using our network of connections with lenders both locally and nationally, we can secure excellent financing rates that you won't find elsewhere.

Pricing and Financing
For up-to-the-minute offers, check our website for our pre-auction deals. These are updated on an hourly basis. Get all the information you need to research quality vehicles available at wholesale prices. Pay the same price a dealer would pay with our one-of-a-kind program. These deals go quickly, so immediate delivery is a must. As always, we help you secure competitive financing rates to score unbeatable prices on quality vehicles. If none of these vehicles are in your price range, we offer a very low price inventory of vehicles under 10k. Get a free CarFax report right on our website to know exactly what you're getting with these bargain buys. Despite their low price-tag, we stand by every vehicle we sell. We choose only the best for our customers to shop from.
The Value of a Toyota
Toyota rides on a long reputation for both longevity and cutting-edge design. Whether you buy new or used, you know that you're getting a vehicle that's built to last when you buy a Toyota. At Wilde Toyota, we don't have to work hard to convince our customers that they're getting a great value. Our transparent pricing and detailed background reports speak for themselves. Here are some of the exciting safety features that Toyota has come up with over the past few years.
Toyota Safety Sense Makes All the Difference
If safety is your top priority, you'll be happy to hear that Toyota Safety Sense comes standard on many of the newer Toyota vehicles available at our dealership. The features that make up this safety bundle include several driver-assistance programs to help you avoid dangerous and costly accidents. A pre-collision system with pedestrian detection uses an in-vehicle camera, along with radar or laser sensors to detect when a pedestrian or vehicle is in front of your vehicle. Audio and visual alerts prompt you to step on the brakes to avoid a collision. An automatic braking system can also kick-in to give you the edge for stopping in time. Bicyclist detection takes this technology a step further by alerting you of a bicyclist during daylight conditions. Although no safety programs are a substitute for attentive driving habits, the Toyota Safety Sense gives you the upper hand for safety.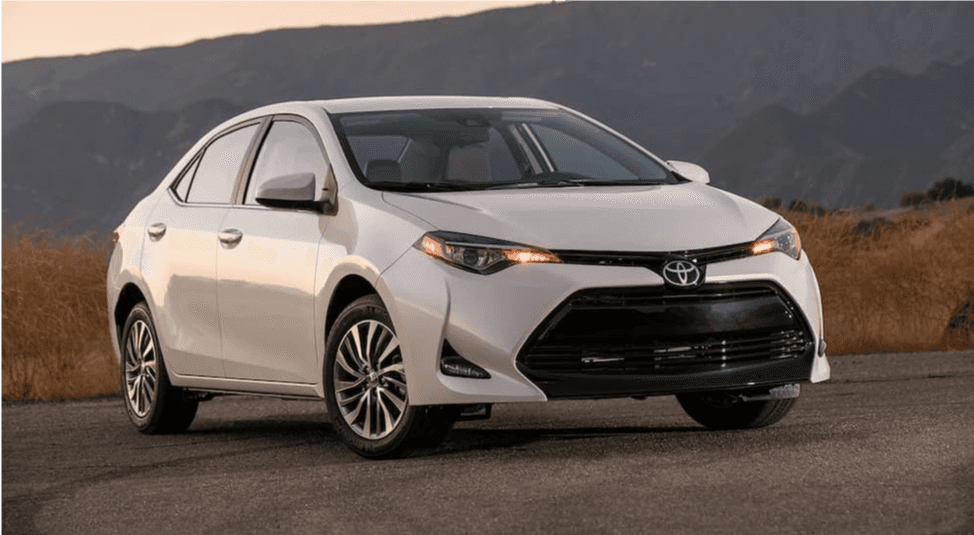 Toyota's Updated Cruise Control
Dynamic radar cruise control is Toyota's new spin on this popular feature from the past. Instead of keeping your vehicle steady at a set rate, the dynamic cruise control employs radar detection behind the front of your vehicle to make speed changes in response to your surroundings. This vehicle-to-vehicle distance control automatically adjusts your speed to keep you at a safe following distance from the cars ahead. Accelerate and decelerate seamlessly as you travel the highway. On vehicles with automatic transmissions, full-speed range dynamic radar cruise control operates between speeds from 0-110 miles per hour.
Lane Departure Warning
To keep you from accidentally moving into another lane, lane departure alert gently notifies you of this potential danger. If you are traveling over 32 miles per hour on roads with visible lane markings, lane departure alert gives you the heads up to slide safely back into the center of your lane. Combine it with Toyota's steering assist programs, and the car actually corrects your steering automatically. Furthermore, road edge detection keeps you off the curb by identifying road boundaries and preventing you from drifting off course. Toyota's latest addition, this system is the lane tracing assist, which keeps your vehicle centered in its lane to prevent issues of veering out of line in the first place.
Automatic Highbeams
If you're driving at night, automatic high beams help you toggle between high and low beams as needed to prevent blinding drivers in oncoming traffic. It also adjusts your light brightness based on the taillights of a vehicle traveling in front of you. This prevents your lights from staying on high while following behind another driver. Because it remembers to kick in the high beams when the coast is clear, you can maximize usage and visibility on dark roads.
Road Sign Assist
One of the latest additions to Toyota's Safety Sense is the road sign assist. This technology is truly like having a second pair of eyes on the road. Its forward-facing camera is actually smart enough to detect speed limit signs, stop signs, yield signs, and do not enter signs. In case you miss them yourself, they are displayed clearly on your info display. It's clear that Toyota is constantly innovating to improve the driver experience. With decades of research on design and engineering, Toyota has perfected the combination of smart car features that keep the driver in control.
The Value of a Certified Pre-Owned Vehicle from Wilde Toyota
If you can't quite afford a brand new Toyota, the good news is that many of the desirable high-tech features are also available on used models. At Wilde Toyota, we offer a wide selection of Certified Pre-Owned vehicles that can be sorted by exactly the features that you're looking for. Whether it's a back-up camera, adaptive cruise control, blind spot alert, Bluetooth, keyless entry, or hands-free liftgate, we have the perfect pre-owned vehicle just for you.
A Toyota Certified Pre-Owned vehicle has undergone extensive inspections to meet strict criteria. Minor fixes are performed to bring these vehicles up to standard. The inclusion of an extended warranty and 24-hour roadside assistance program back-up Toyota's confidence in their Certified Pre-Owned vehicles. We're confident that you're going to love them too.
There are numerous benefits to buying your next vehicle from our local dealership. Our dealership is conveniently located for residents of Milwaukee and surrounding towns. We hope you won't be a one-time customer, but rather a customer for life.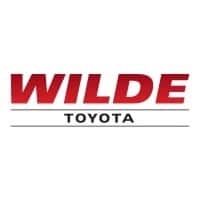 Even More Reasons to Visit us at Wilde Toyota
We work hard to build a trusting relationship with our local community through our community service efforts and individualized customer service. Check out our website for more information on our recent success in securing a $40,000 donation to Fisher House Wisconsin. Using Toyota's Dealer Match Program, we were able to support this important cause, which helps military families stay close to their relatives receiving care at the VA Medical Center.
We hope our efforts demonstrate the fact that at Wilde Toyota, we're not here to make a one-off sale. Our community is important to us, and we strive to provide parts, maintenance, trade-ins, and upgrades when you need them. Buying a vehicle is a major investment; choose your local dealer. We value your business, referrals, community, and ultimate confidence in working with our business.