Toyota SUVs and Crossovers: Which Are the Safest?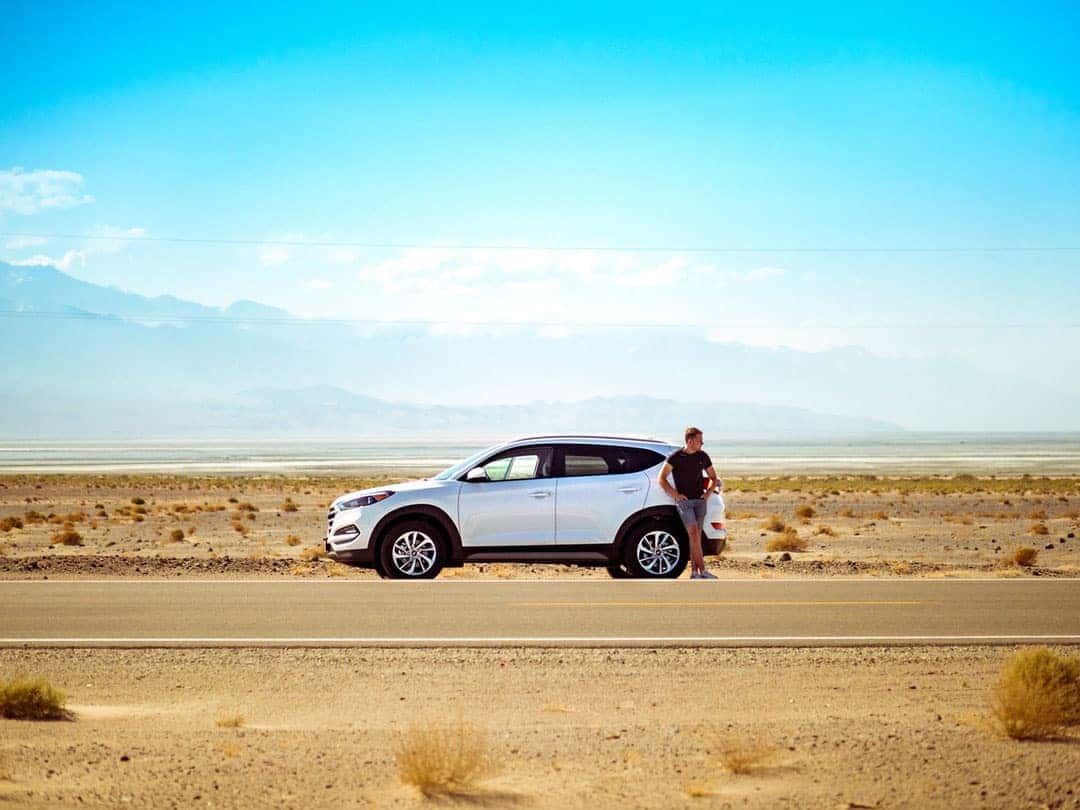 While Toyota sedans are often lauded for their top safety features and consistently win "Top Safety Pick", did you know that Toyota SUVs and crossover vehicles boast the same safety ratings and advanced safety features?
If you're looking for the safety and reliability of a Toyota that has a bit more room to fit your entire family, keep reading.
We're going to go over some of your options for safe SUVs and crossovers in Toyota's arsenal. From the big Sequoia to the more modest RAV4, there's a safe Toyota for you.
2019 Toyota Sequoia
Let's start big, shall we? The newest Toyota Sequoia is one of Toyota's largest SUVs with three rows of seats to fit eight people comfortably.
Perhaps the best safety feature is the new Toyota Safety Sense technology that comes standard with every new Sequoia. Toyota Safet Sense means that your vehicle comes pre-equipped with:
Pre-collision alert/stop system
Lane departure alert system
Sway warning system
Dynamic radar cruise control
Automatic high beams
New Sequoias also come with Toyota's Smart Stop Technology.
What this means is that when you're driving and you press the accelerator before braking (as you do normally) the brake system automatically helps you stop faster and easier. This is just one part of the 6-part "Star Safety System", which is an advanced system engineered to making driving and braking easier and safer for the driver.
Other standard safety features include the blind spot monitor, tire pressure monitoring, back-up/rearview cameras, and adaptive suspension.
The adaptive suspension allows for better control and smoother rides when towing large amounts of weight (as you tend to do in the powerful Sequoia!).
2019 Toyota RAV4
Don't need something as large as the Sequoia? Go with the classic and beloved Toyota RAV4.
Recent RAV4 models won top safety pick, so it's no surprise that the newest 2019 model made our list of the safest Toyota crossovers.
The newest RAV4 has all of the charm and benefits you've always loved. It's easy to drive, simple design, reliable, etc.
The bonus is that the newest models have all of the newest safety advances and technology that are now (for the most part) standard with all new vehicles.
This includes the Toyota Safety Sense features we just explained along with:
Road sign assist
Lane tracing assist
Pre-collision system with pedestrian detection
Road edge detection
Steering assist
Lane departure alert
Road sign assist is brand new technology just being introduced into Toyota vehicles with their newest models. It uses an advanced camera along with detection technology to detect when there are road signs ahead. These could be speed limit signs, stop signs, "Do Not Enter" signs, etc.
These are then alerted and displayed for the driver, so you'll always be aware of what's in front of you, even if you missed seeing the sign yourself.
Toyota Highlander 2019
Another recent top safety pick winner, the newest Toyota Highlander also makes our list of safest Toyota SUVs and crossovers. It can seat 8 passengers, but it's a bit smaller and more compact than the giant Sequoia.
Like both the new Sequoia and the new RAV4, the new Highlander comes with standard safety features like the Toyota Safety Sense system along with the blind spot monitor, the Star Safety System, and tire pressure monitoring system.
Other notable features include the Highlander's advanced airbag system. Other Toyota models have this system too (including the Sequoia). Let's look into the details:
The new Highlander's advanced airbag system places safety airbags for both driver and passenger along with side airbags, an airbag protecting the driver's legs, and what are called "Roll-Sensing" side airbags for all rows and passengers.
Another awesome safety feature included is the bird's eye view camera. This camera makes tight squeezes, parking, and hard to see areas safer and easier to navigate.
Toyota Land Cruiser 2019
If you want an SUV that screams "large and luxurious", the newest Land Cruiser model is for you. Unlike some other luxury style vehicles, you don't have to sacrifice safety for style.
Because just like the other Toyotas on this list, the new Land Cruiser comes with:
The Toyota Safety Sense features
A multi-information dash display
The Star Safety System.
This large vehicle also comes with 10 airbags instead of the standard 8 to match the size difference compared to Toyota's other SUVs. It's also been designed with side-impact door beams to provide even more protection to passengers during collisions.
Toyota knows that many people like to off-road with their land cruiser (you "cruise the land" you could say). So, they integrated a number of off-roading safety features to keep you safe even when you are roughing it.
The multi-terrain monitoring camera will show you all of your immediate surroundings right on your dashboard display. You won't be surprised by rocks, ledges, steep inclines, or sharp turns when you have a full view of your environment thanks to this safety feature.
The standard Kinetic Dimension Suspension System (KDSS) works to keep optimal traction on the ground even in the wettest and slickest conditions. This is helpful both on- and off-road to keep your ride smooth and safe.
A last bonus of the Land Cruiser is the Torsen Limited-Slip technology. This automatically sends power to the axle/wheel with the most traction, which works to keep you moving forward even in rough road conditions.
Stay Safe Out There with Toyota SUVs and Crossovers
These are just a few of the amazing Toyota SUVs and crossovers available to you. While we went over the newest models, used Toyota models still boast some of the best safety features on the market.
See more of your new and used options on our website. You can also read more in-depth information about Toyota's Safety Sense technology here.