Toyota Dominates Consumer Reports Best Cars of the Year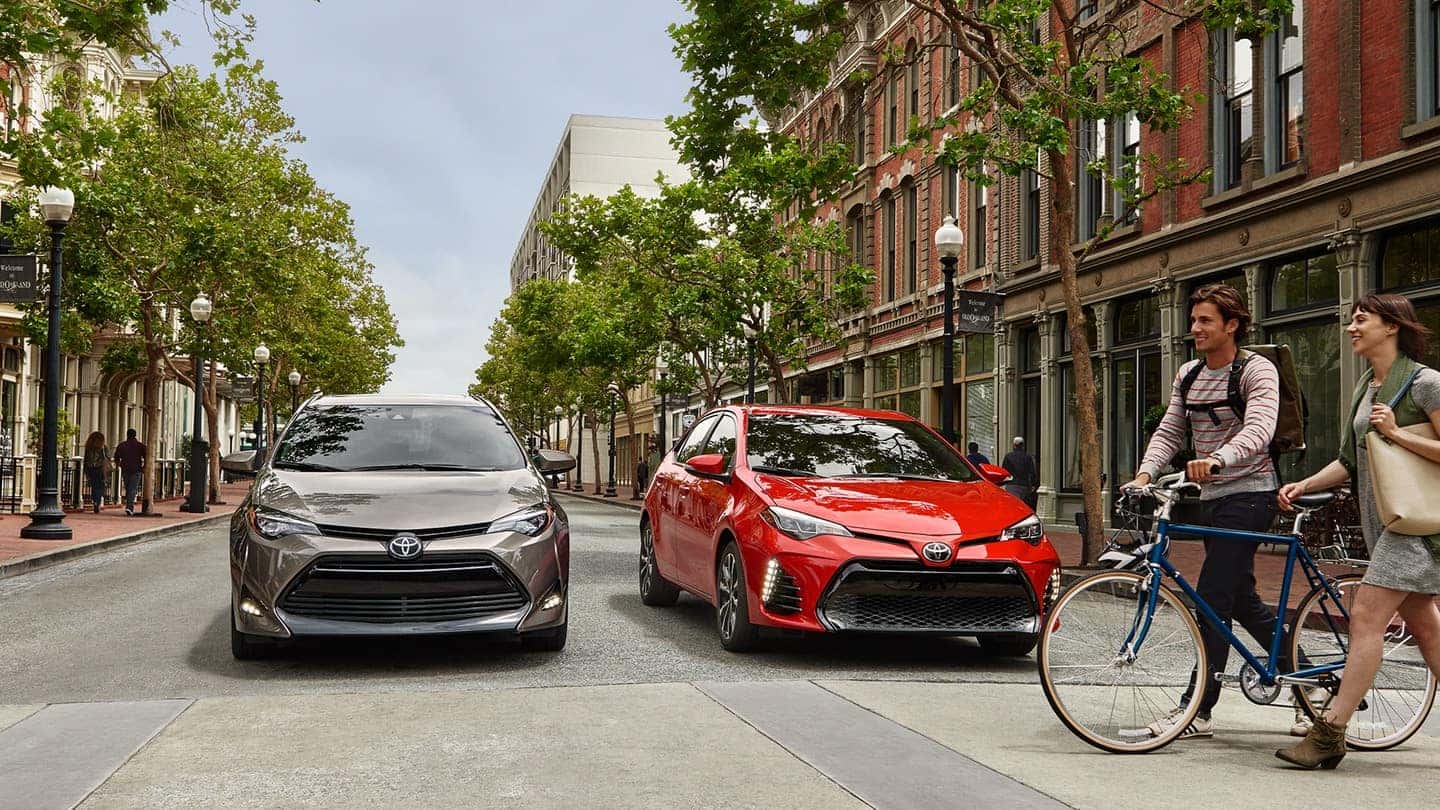 Toyota Dominates Consumer Reports Best Cars of the Year! Consumer Reports is known as an authority on ranking different consumer products, specifically cars. Recently, it released its list of top picks, but what does it take to be a top pick? This is determined by an Overall Score that encompasses road-test performance, reliability, owner satisfaction, and safety. Models that score high in all of these are considered reliable, safe and satisfying from scoring high in track tests and owner surveys.
The Toyota Corolla was chosen in the Compact Car category because, "This practical, fuel-efficient sedan has all the virtues that small-car shoppers seek, backed by its strong reliability track record. Despite its compact proportions, the Corolla has a relatively roomy interior, with a spacious backseat. Handling is secure, and the ride quality is a cut above for its class. The ho-hum engine with middling power won't excite drivers, but the trade-off is stellar fuel economy of 32 mpg overall. On our highway test circuit, the Corolla achieved 43 mpg. Also very meaningful: This car comes standard with advanced safety features that include forward-collision warning, pedestrian detection, automatic emergency braking, lane-departure warning, and lane-keeping assist. The Corolla is a smart purchase that won't let you down."
The Toyota Camry topped the Midsized Car category because, "The Camry has earned its reputation as a competent, well-rounded family sedan. With its recent redesign, Toyota added more styling flair and handling acumen. And Toyota elevated its fuel economy to 32 mpg overall with the base four-cylinder, matching its smaller Corolla cousin. The hybrid LE version returned an impressive 47 mpg overall in CR tests, almost reaching rarefied Toyota Prius territory. This Camry offers spry handling, an absorbent ride, and a quiet cabin. (The SE and XSE allow buyers to add sportiness at the expense of quiet and comfort.) Forward-collision warning, automatic emergency braking, and lane-departure warning are standard, and blind-spot detection and rear cross-traffic warning are available."
Following in the minivan category, the Toyota Sienna, impressed editors and consumers because "Minivans are the ultimate solution for moving people and their stuff. In this segment, the Sienna offers the best all-around package. Its long list of pluses includes a comfortable ride and an energetic powertrain that returns respectable fuel economy. And those looking for an all-wheel-drive minivan quickly realize the Sienna is the only option out there. The cabin is spacious, with convenient folding seats and available seating for eight. The interior is nicely furnished, with top versions dressed with upscale materials and trim accents. The fancy top-line Limited versions offer second-row lounge seating, complete with footrests. Its strong reliability track record and abundant standard advanced safety features make the Sienna a savvy choice."
Last not but not least, the Toyota Highlander topped the midsized SUV category because, "Three-row SUVs have become the vehicle of choice for many families. They provide all-weather traction and roomy interiors without looking like a minivan. The Highlander stands out in this crowd with its good performance, fuel economy, and reliability. It benefits from Goldilocks sizing: large enough to accommodate eight passengers but small enough for relatively easy parking. The Highlander rides well, and its handling is secure. Recent updates have improved fuel economy and power, adding to the Highlander's appeal. And advanced safety features are now standard across the lineup. Overall, the Highlander is a rational choice that will appeal to the majority of buyers looking for a well-rounded, highly functional three-row SUV."
For more Toyota News, Follow Wilde Toyota on Twitter or Like us on Facebook.