Top Milwaukee Sports Bars To Catch The Next Big Game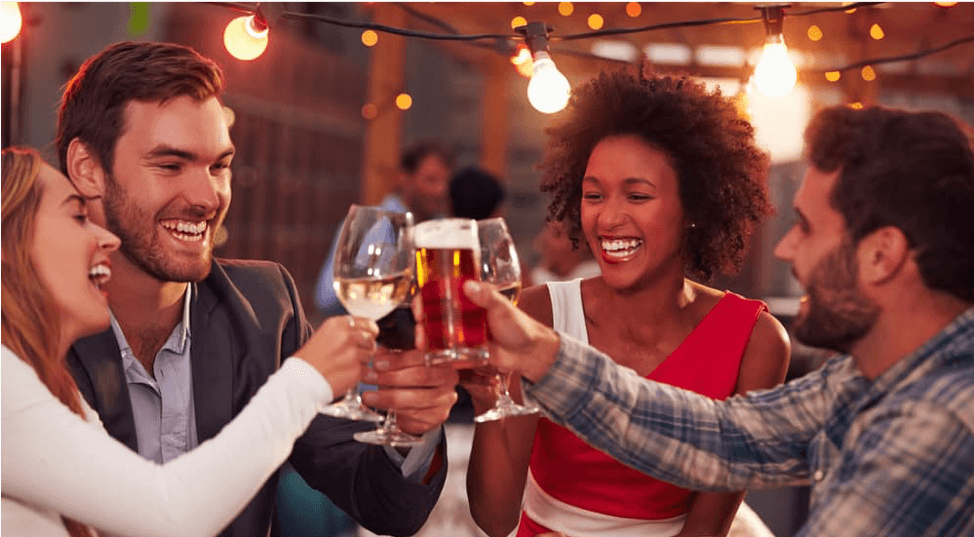 Whether you're gearing up for a Monday Night Football game against the Bears or you're prepping early Saturday for the Badgers to take out Minnesota once again, when you just want to get out of the house and watch the game you'll want to find a sports bar. Of course, each sports bar has a personality, so you need to find the personality you connect with. Whether you like it a dark dive or a bright, open-air location, there is something for everyone (and you never know when you might also find a view of Lake Michigan). We asked our staff here at Wilde Toyota for some great suggestions, so here are just a few of the top sports bars in Milwaukee to catch the big game they came up with.
The Highbury Pub
2322 South Kinnickinnic Ave.
Maybe instead of American football, you're more a fan of traditional football. When you want to be in a bar that's going to have the next soccer match and spend time with other fans who are just as into the sport as you, you'll want to head out to The Highbury Pub.
One of the best aspects of the bar is it opens at 6 am (yes, 6). After all, sometimes the match you want to catch is in England or Spain. Most other bars are not going to be open at that time, but The Highbury Pub is. Add in all the banners, Guinness on tap (it's always a shame when a bar doesn't have Guinness on tap), and you have the makings of a great sports bar.
Steny's Tavern
https://www.stenystavern.com/home.php
800 South 2nd Street
Admit it. Are you a closet Chicago fan? It's alright, we won't tell anyone. After all, it's just a quick drive south to Chicago (well, quick until you hit that Chicago rush-hour traffic…then it's another story). But when you're especially looking for a Chicago Blackhawks bar, this is the spot for you.
Come in on Thursday for 40 cent wing night (starting 7 pm and running to midnight), and if you come in early for Saturday football, make sure to grab one of the best tasting Bloody Marys in the city. Or, if you're a beer fan, there are 28 craft beers, which is just enough to keep it interesting and not unnecessarily overwhelming. After all, sometimes you just want your old favorite beer and don't feel like dabbling around in a million new craft assortments coming out every day. And make sure to check in during the NHL season. There are additional specials and promotions during Blackhawks games.
Jack's American Pub
1323 E. Brady Street
The selling point here is the dual-sided LED screen that hangs from the ceiling, right above the first-floor bar. And it's 13 full feet of sporting glory. You can watch the big game right on the massive screen, or you can catch a different game on one of the smaller screens spread around the bar.
And, as you might guess with the name, there is a slew of pub food offered, so you'll for sure find something you can munch on throughout the game.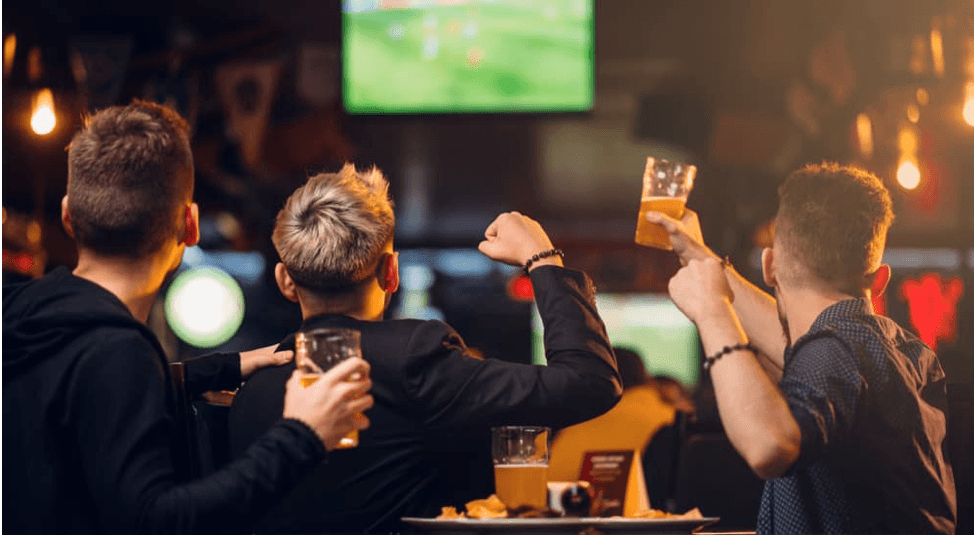 Who's On Third
1007 North Old World 3rd Street
When you have a sports bar that is not only a primary baseball and basketball bar but is also paying homage to the classic Abbott and Costello "Who's on First" routine, you know you have yourself a winner.
The bar is located right downtown, so if you're in the area for work or just feel like coming into the city, let Who's On third be your go-to destination. It also has a solid display option, with the main event projected on a 120-inch screen.
Also, if you're heading out to a Brewers game, Who's on Third offers a free shuttle to the stadium. This way, you don't have to deal with driving and parking around the stadium, which is always a hassle.
The Beer Garden
https://www.thebeergardenmke.com/
1133 N. Old World 3rd Street
Alright, so this destination is open sometimes and not open other times. That's because it is an outside bar (there's a roof, but it is open space, so when nasty weather hits, you'll want to head elsewhere). However, when the weather is nice, and you want to grab a beer and catch the game, this is the spot to be. Why? Because it has a 28 foot screen (yes, you read that right, 28 feet).
The Beer Garden has a larger, ever-changing beer selection, so if you're a craft beer fan and are always interested in trying something new, make sure to come out here. And as a bonus for anyone who isn't a major sports fan, The Beer Garden will put up other movies and TV events on the screen when there isn't a big game going on.
The Mecca
1134 N Vel R. Phillips Ave
Some people prefer the smaller feel of a dive bar for their sports viewing entertainment. Others want bigger, open spaces with more people. If you are someone who wants bigger, bigger, bigger, this is the spot for you. It is one of the newest bars in the city. It also has a massive 42 foot screen that spans over the entire bar. It's a great spot to watch a game if you're coming out to see one specific game in particular. Now, if you're a fan of an out-of-town team, there are smaller TV screens throughout the bar, but you'll probably be better off heading to a different bar. The Mecca is designed to be the go-to spot for the major sporting events.
There is a solid food and drink menu, and it is open until 2 am on Saturdays, so you will be able to catch those late-night college football games.
Major Goolsby's
https://www.majorgoolsbys.com/
240 West Kilbourn Avenue
Major Goolsby's is tucked in next to UW Milwaukee Panther Arena. Sure, the Bucks might not play there any longer, but that doesn't mean you can't eat and drink your fill before heading out to one of the other sporting events that take place in the stadium Plus, Major Goolsby's has some of the best bar food in the area as well. In most "best of " city lists, you'll almost always find Major Goolsby's in there as a top burger destination. Of course, toss in the nearly 60 TVs spread around the bar, and you'll for sure find a seat with a view of the game you want to watch.
The only downside with the bar is it closes at 11 pm on Friday and Saturday, so if you want to catch that late-night Pac-12 "After Dark" games, you'll need to head to another location.
Make It Your Own
Milwaukee truly is one of the best cities in the country when it comes to sports fans. Sure, the NFL team might be a several hour drive away, and yeah, you probably have some annoying friends who just suddenly started liking the Cubs after they won the World Series, but at least you can all agree on a great sports bar. What do you think? Do you have a favorite sports bar, not on the list? What do you love about it (and if you want to keep it a secret, not a problem there, but we'd still love to hear what makes it so great)?