The Top Ten Best Buys on the Used Car Market Today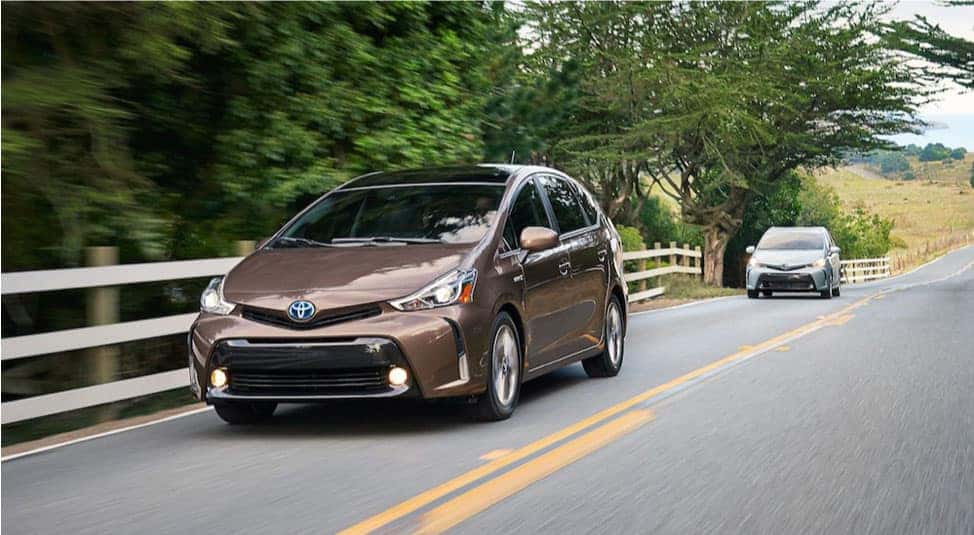 Shopping for used cars in Milwaukee? The past decade has produced some top-notch vehicles. When they were brand new, these winners may have been a bit out of reach due to their high-end price tag. Now, many of the best cars, trucks, and SUVs have made their way back onto the resale market for a second round with unbeatable prices, value, and appeal.
The cost of a new vehicle today averages around $35,000. Buying used is a smart way to save money, as long as you opt for a reliable make and model. Used vehicles offer car shoppers the upper hand, with the ability to track a vehicle's history and read customer reviews. If complaints have been filed for chronic issues with a particular model, used car buyers won't have to find out the hard way. Once they've been out on the road for a while, the true value of a vehicle is revealed.
Stay within your budget by choosing a reliable brand that isn't going to end up costing you an arm and a leg to upkeep. Vehicles with a proven track record of satisfied drivers, prestigious awards, and third party ratings are a safe bet to put your money on. There's no shortage of research that's been done on the typical models you will find in a used car lot. According to Kelley Blue Book, these are some of the best-used vehicles to buy today, all with an average price point that's under $20,000.
The 2015 Toyota Prius V
Rated one of the best-used hybrids for under $20,000, the Toyota Prius V from 2015 offers exceptional cargo space for its size. Its fuel economy will net you 44 mpg in the city and 40 mpg on the highway. The Prius has always been a popular choice for drivers who prioritize fuel efficiency, safety, and power. If you want to save money on gas, while still having an SUV that comfortably fits your family and gear, the 2015 Prius is a safe bet.
The 2011 Toyota Tundra
For a quality pick-up truck under $20,000, go for the Tundra. In the years 2000 and 2008, the Toyota Tundra was named Motor Trend magazine's Truck of the Year. The 2011 Tundra comes with the option of a V6 or V8 power engine. Extensive safety equipment and a comfortable, spacious interior make this a top choice for truck buyers. The Toyota Tundra is currently the only full-sized pick-up truck manufactured in Texas. You can even tow more than 10,000 pounds with this powerhouse from the past.
The 2011 Jeep Wrangler
Jeep Wranglers are famous for their ability to retain value. This SUV offers supreme off-road capability for all of your outdoor adventures. Because they take a long time to depreciate, you'll need to opt for an older 2011 model to ensure an affordable price range. The 2011 Wrangler is part of the third generation, which ran from 2006-2018. This was the generation that introduced power windows, remote power lock doors, and navigation. In addition to the classic 2-door model, an "unlimited" 4-door model was released to offer extra interior space. The larger model grew in favor over time and now represents the majority of Wrangler sales. A 2011 model will provide many of the basic features that are still popular in this compact SUV today.
The 2017 Toyota Camry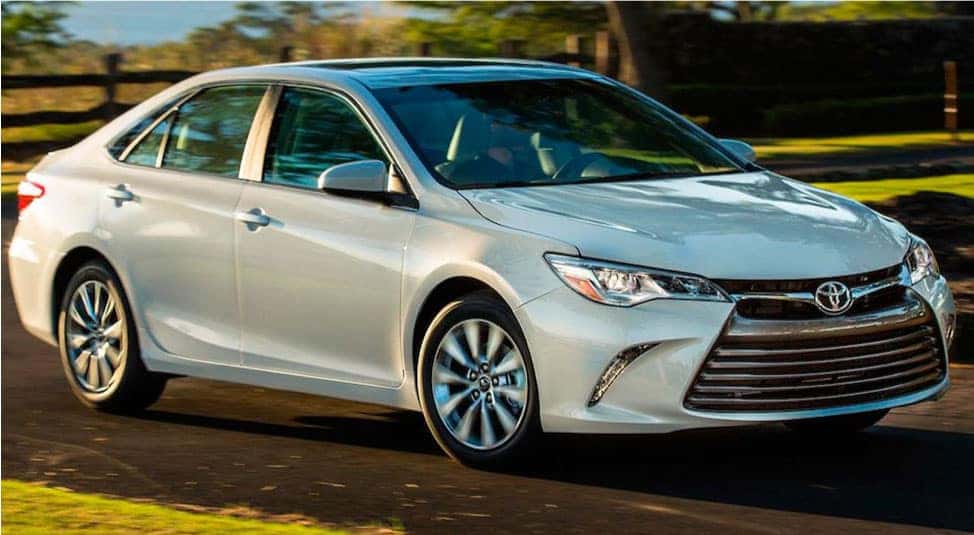 Rated as one of Kelley Blue Book's 10 Best Used Cars Under $20,000, the 2017 Camry is a great buy. It's reliable, with a strong reputation for being hassle-free. Issues are rarely reported by Camry owners. It's easy to drive, stylish, and comfortable. Use car buyers can also find the Camry as an upgraded V6 model if you don't mind paying a little extra or buying a slightly older model.
The 2010 Toyota Sequoia
The Sequoia is a powerful, large body-on-frame SUV with a 4.6L V8 engine. It's more rugged than the average family vehicle, with strong towing power and decent fuel economy. For a vehicle of its size and strength, the 2010 Sequoia provides good value, durability, and longevity. As part of the 2nd generation of Sequoias, the 2010 model includes a rear independent suspension featuring double wishbones with coil springs. This makes it more roomy and comfortable for long drives. It also offers the option to fold down the rear seat, for added interior cargo space.
The 2017 Volkswagen Passat
The 2017 Passat is an affordable sedan with an upscale look. Its spacious interior makes for an ideal family car. With a 1.8L turbocharged 4-cylinder engine, the Passat blends decent fuel economy and power. Its timeless design allows it to keep up with newer vehicles out on the road today.
The 2016 Honda Accord
Since the introduction of its fourth generation in 1989, the Honda Accord has been a best-seller in the United States. For under $20,000 you can find a standard Accord from 2016. Its lasting value makes it slow to depreciate, so anything manufactured after 2016 is still fairly expensive. The Accord is a fan-favorite that offers good value for any used car buyer.
2008 Toyota RAV4
Looking for a steal? This classic SUV may be found for under $10,000! Its functional design defines Toyota's commitment to building durable automobiles with intuitive driveability.
The 2008 model is part of the RAV4's third generation. It uses an Electric Power Steering system, making it easy to drive despite its large size. Get all the benefits of an SUV, including cargo space, improved visibility, and the option of four-wheel drive. Unlike many other vehicles in its class, the RAV4 is easy to maneuver and boasts great fuel economy ratings for a 2008 model (up to 27 mpg on the highway). This old favorite has stood the test of time and remains a smart buy for shoppers in the market for a used SUV today.
The 2016 Chevrolet Impala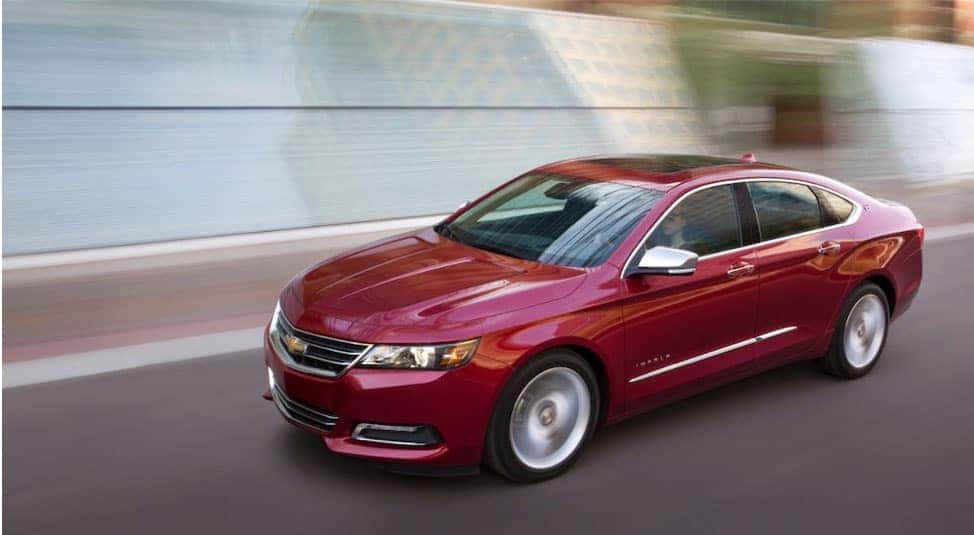 The Impala is a longstanding winner in Kelley Blue Book's full-size car category. Standard models include tech features like Apple CarPlay and Android Auto and an LTE Wifi Hotspot. The exterior design is timeless, with classic details in the interior as well. Find an LTZ model for a 3.5L V6 engine with 305 horsepower, all for under 20k.
The 2012 Toyota Tacoma
The Tacoma is a stylish, classic pick-up that's been on the market since 1995. With up to eighteen different configurations to choose from, including various trim levels and cab beds, you can find a customized Tacoma that is sure to fit your needs. The 2012 model helps keep your costs down while still preserving Toyota's exceptional value for years to come.
This model is part of the 2nd generation, which began with the 2005 model and ended with the 2015. The 2nd generation was an immediate hit, named Motor Trend's Truck of the Year at the time. A restyled front bumper, headlights, grille, and hood created a fresh, cohesive look for the 2012 Tacoma that remains popular today. With a newly designed interior and shark fin antenna for Sirius XM Satellite Radio, the updates that were originally included in the 2012 Tacoma have preserved much of its relevance and appeal with truck buyers. When it comes to used trucks, you can't go wrong with this rugged, reliable powerhouse.