The Most Dog Friendly Places in Milwaukee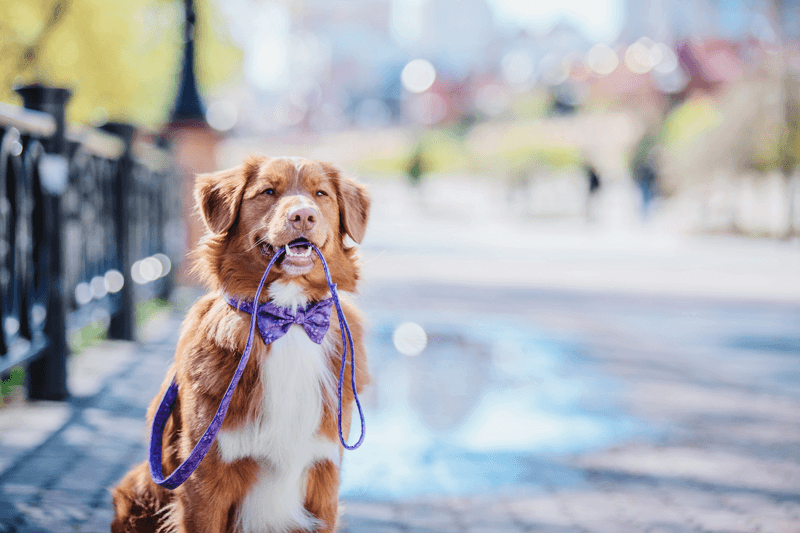 I owe an enormous debt of gratitude to Ranger, my big brown, 100-pound, bundle of pure canine love and devotion. Thanks to Ranger, my sanity remains pretty much intact after more than a year of being sequestered at home, courtesy of COVID-19.
As much as I did not relish staying home all the time is how much Ranger relished having me there all the time. If every dog's mission is to be with their master, my pandemic lockdown was his dream-come-true.
But now the COVID nightmare is beginning to fade. Fully vaccinated, I can leave home more and worry less. The first time I attempted this, however, pangs of guilt washed over me like so many waves on a beach, especially after I saw those sad puppy eyes tracking my every move as I prepared to head out the door. Suddenly, the little voice in my head—sounding very much like my mother's—asked how I could possibly leave Ranger behind when he had always been there for me.
That's when I resolved to take him everywhere I possibly could as we ventured together into the new normal. Like most dogs, Ranger loves riding in the car. Every time we go somewhere, his thick torso practically molds into the front passenger seat, his massive head hangs out the window, his ears flap in the breeze and his eyes remain ever alert for other dogs. Sometimes I would swear he has a grin on his face.
Our attempt at maintaining our pandemic togetherness, however, suddenly begged a new question: Where are the dog friendly places in Milwaukee?
Dog Parks
The most obvious places where your dog can expect to run free, make new friends and receive the red-carpet treatment are at the city's off-leash dog parks, Before you go to one of these dog parks, however, you must be able to show proof of vaccination (the dog's, not yours) and be in possession of an Annual Dog Park Pass.
Milwaukee County hosts several dog parks where your pooch can play safely while you socialize with other dog lovers. The website Rover.com, recently ranked Milwaukee's top dog parks.
Earning the #1 spot is the Granville Dog Exercise Area, whose 10 acres with access to the Menomonee River, has been described as "Disneyland for Dogs." The website, bringfido.com, also bestowed its highest rating on the park—5 bones! Runway Dog Exercise Area, Milwaukee's largest dog park, finished in second place; and Bayview Dog Park was third.
In Milwaukee you can even inject a little culture into you dog's life with a visit to Lynden Sculpture Garden, where every third Saturday of the month is Dog Day. Bring you furry friend for a romp among the garden's statuary between the hours of 10 a.m. and 4 p.m. on each designated Saturday.
Beer Gardens & Restaurants
Of course, Milwaukee wouldn't be Milwaukee if you couldn't go somewhere to enjoy a beer with your pooch. Discovering dog-friendly beer gardens is as easy as visiting bringfido.com, which also provides a highly useful app for your i-Phone or Android.
Establishments that welcome your dog while you sit back and enjoy a cold one include Pabst Milwaukee Brewery & Taproom, Black Husky Brewing, Broken Bat Brewing Co. Rock Bottom Brewery and Estabrook Beer Garden. Just remember, no matter how well you disguise them to look human, dogs make lousy designated drivers. So, for his or her sake, drink responsibly!
And who knew there were so many pet friendly restaurants in the Milwaukee area: 104 to be exact, according to bringfido.
Coffee Bars
Too early for a beer? Not much of a drinker? Then why not relax with a good cup of coffee while someone else gives Fido the long overdue doggie bath that you have been dreading for months? You can accomplish this while sipping espresso at Community Bark Dog Wash & Coffee Bar, which has two locations—one in Bayside, on Brown Deer Road; the other in Bay View, on South Kinnikinic Avenue.
Road Trip
Now that long-distance travel is safely back on the table, at least by car, I am planning to take a long road trip with (you guessed it) Ranger. Dogs make surprisingly good travel companions as they never complain about where you go, how fast you drive or how poorly you dress. Plus, no one appreciates your incredible wit—or the genius of your conversation—more than your dog.
Long distance travel is where the bringfido app really excels. No matter where you may be headed, the app will guide you to the right hotels, restaurants, and other services you are likely to need while traveling with your pooch, especially veterinarian and doggie day-care services.
I am hoping that Ranger will be tired of me by the time we get home. That way I may finally be able to hook up with a human or two—perhaps even one of the opposite sex—without getting the evil eye.