The Chosen One: The 2019 Toyota Highlander is America's Most Beloved SUV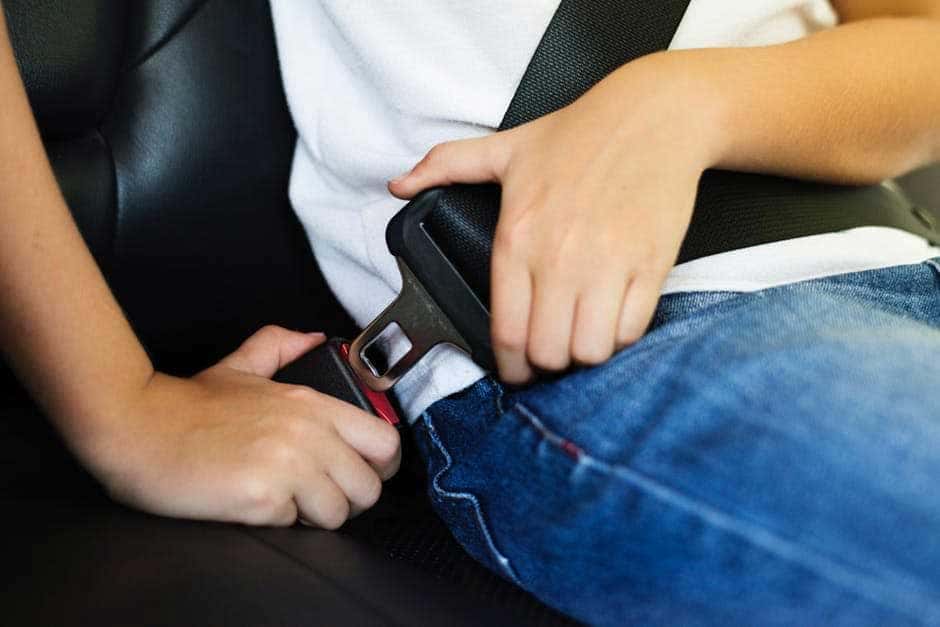 An SUV is one of the most versatile vehicles on the road today. Whether you're packing up for a cross country trip, taking the family off-roading, or just cruising around town, SUVs are a great choice for people who need a little more out of their vehicles.
With so many different types and brands of SUVs, it's hard to choose an SUV and know you've made the right choice. The good news is, there is one vehicle that has been chosen as a favorite by families across the country.
The 2019 Toyota Highlander is a great choice for an SUV for any family, and in this article, we'll go over some of the features that have cemented its status as a favorite amongst families.
1. Safety
Safety is one of the most important aspects of a vehicle, especially for a family. You want your children and family members to be safe when they are riding in your car, and if something terrible does happen, you want to be sure they are protected. One of the main reasons the Toyota Highlander is a popular choice among families is that it has a ton of safety features.
Each 2019 Toyota Highlander comes with the Safety Sense Bundle, which includes a lane departure warning system, adaptive cruise control, automatic high beams, and pre-collision system.
The lane departure system alerts drivers when they start to drift out of their lane, which can happen when drivers fall asleep at the wheel or get distracted. The adaptive cruise control keeps your vehicle a safe distance away from other cars while on cruise control, making long drives a breeze.
The pre-collision system is also a lifesaver; when the vehicle detects an impending crash, it alerts the driver to apply the brakes and diverts extra power to braking if the driver does brake. If the driver doesn't brake, the system will brake anyway, but will not apply the same amount of power.
2. Interior Space
If you have a family, you know how important it is to have a roomy vehicle that fits everyone and gives them the space they need. The 2019 Toyota Highlander has enough space in the interior for even the biggest families.
The 2019 Highlander has three rows of fold-down seating, which can seat 8 people. This makes the Highlander great for driving around big families or taking the soccer team to practice; the third-row seating can be slightly cramped, but this makes it great for small children.
The fold-down seating also makes this car great for carrying lots of cargo. With all of the seats folded down, there is plenty of space for groceries, supplies, and the family pet!
The Highlander even has a Driver Easy Speak System, which allows the driver to use an intercom system to talk to the passengers in the third row. This makes it easier for the driver to hear passengers in the back and allows for easy communication in the large interior.
Customers also report that the interior of the Highlander holds up to the wear-and-tear of extended use. This will keep the interior of your car looking great after countless camping trips and days in the rain.
3. Off-road Capability
When it comes to taking a camping trip with the family, you'll need a vehicle that can handle rough roads and steep inclines without putting your family in danger.
The 2019 Toyota Highlander is a great choice for the outdoor family based on its off-road capability. If you're going off-road you'll need an All-Wheel Drive (AWD). AWD means that the vehicle uses all four tires to provide power rather than the front two. This gives you better traction and control on slippery, steep, or rough terrain.
The Highlander also comes with a V6 engine, which has 259 horsepower 263 foot-pounds of torque. This will give you the power you need to get up steep hills and get out of deep puddles or mud.
The Highlander also has an 8-inch clearance from the ground to the body of the vehicle. This is valuable because it ensures that you won't destroy your undercarriage when you go over a boulder or rock that is sticking out of the ground. It will also allow you to drive through puddles or rivers that you wouldn't be able to drive through in lower clearance vehicles.
4. Comfort And Entertainment
A smooth, comfortable driving experience is one of the key features of a great SUV. The 2019 Highlander offers excellent comfort to its passengers with tons of interior features.
The standard model comes with five USB ports, which makes charging your accessories during long drives even easier. It also includes an Etune Infotainment entertainment system with a 6.1″ touch screen.
If you upgrade to a Highlander XLE, things become even more luxurious. Options for the Highlander XLE include an auto-dimming rearview mirror, leather interior, heated and ventilated front seats, a blind-spot monitoring system with a rear cross-traffic alert, and 19″ wheels.
The upgraded model also includes a sports-tuned suspension, which makes taking turns at high-speeds easier and less dangerous. On Limited models, you can also get a birds-eye backup camera, which makes parallel parking in those narrow spots in the city much easier.
5. Value
Compared to other SUVs on the market, the 2019 Toyota Highlander is in the same price range as many of its competitors. The 2019 Toyota Highlander starts at around $32,000, which puts it in the same price range as the Honda Pilot or Nissan Pathfinder.
The good news here is that the Highlander holds its resale value better than any of the competitors. It even won the 2019 Kelley Blue Book Resale Value Award for the mid-size SUV/crossover category. That means when you finally decide to sell your Highlander, you can get a better price for it than other SUVs in the same price range.
Buy a 2019 Toyota Highlander Today!
Now that you know more about the 2019 Toyota Highlander and its features, you can go out and buy one knowing you made a great purchase.
If you have any more questions about the Highlander or other Toyota vehicles, please visit our blog.