The Best Remote Hikes, Trails, and Cabin Rentals in Wisconsin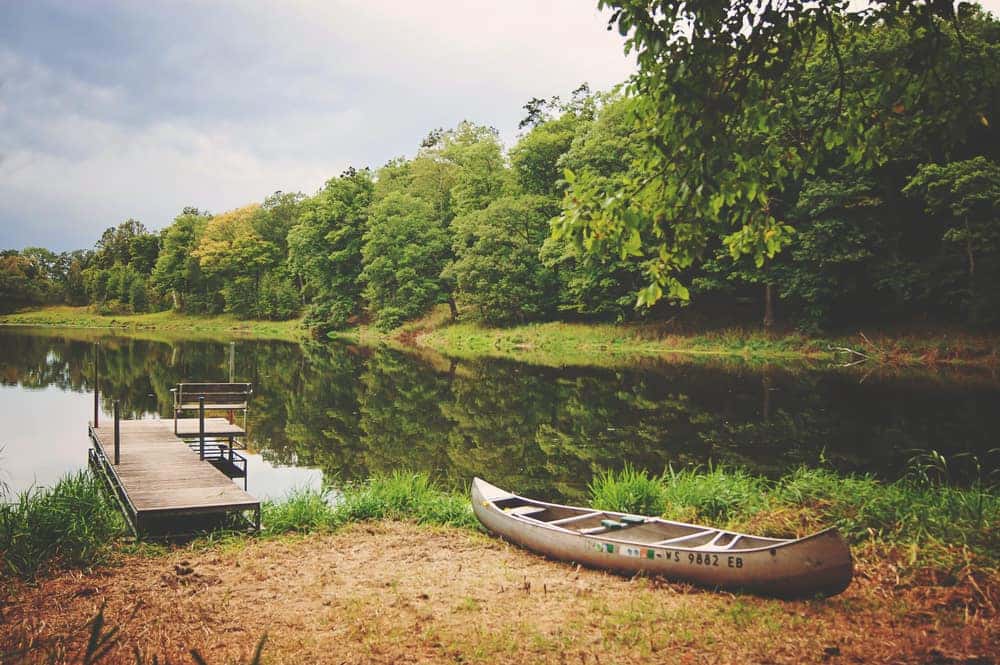 Vacationing Off the Grid: Hiking, Camping (and Glamping) in Wisconsin's Wilderness
It stands to reason that a state with over 14,000 lakes, 2 national forests, 13 state forests and 46 state parks would return page after page of search results in response to my online query about the best remote hiking trails and cabin rentals in Wisconsin. After all, in a state as celebrated for its natural beauty as it is for its cheese curds, beer and the Green Bay Packers, Wisconsin was bound to offer plenty of options for vacationing off the grid.
TravelWisconsin.com—the official website for the Wisconsin Department of Tourism—was the obvious place to begin our search for the perfect remote getaway. It did not disappoint. For while my vacation preference was to recharge our spirits under the stars in a remote wilderness setting, my wife issued a resounding "no way" to the idea of spiritual recharging in anything less than an all-inclusive resort.
The state website seemed to sense that we were facing a vacation dilemma and immediately offered a compromise solution that covered both of our bases: Glamping.
Apparently while I wasn't paying attention, "glamping"—a hybrid of the words "glamour" and "camping"—ignited a whole new genre of vacation accommodations. Now you can hike the Wisconsin wilderness to your heart's content, sit around the campfire at night singing Kumbaya and eating S'mores; then retreat into the sort of luxurious accommodations you only expect to find in a resort environment. It is the ideal form of compromise, I say, and will no doubt save a marriage or two.
How far off the beaten track you go is up to you, as glamping seems to have quietly infiltrated into the entire state of Wisconsin. Google "glamping Wisconsin" and you will be faced with more choices than you thought possible, ranging from luxuriously appointed tents and yurts to spectacular lakefront cabins fronting Lake Michigan.
Don't get me wrong. If primitive camping is what you want, there are numerous locations in the Badger State that more than fit the bill. You can cook over an open fire, bathe in a stream and sleep under the stars in many parks throughout the state.
Washington Island
Washington Island, off the Door County Peninsula, is a good example. Only accessible by ferry across the choppy blue waters where Green Bay meets Lake Michigan, visitors will find every type of lodging —including glamping-style accommodations—as well as plenty of island life, scenery and local cuisine to help pass the time. Primitive hike-in campsites are available on nearby Rock Island, a second ferry ride away. (Is a two-ferry trip far enough away from it all for you?) The passenger-only ferry operates from Memorial Day through Columbus Day.
Rock Island
Rock Island stands alone as a 912-acre state park with 40 walk-in campsites. Most are secluded and some have beach access. The more remote sites are perched on a bluff above Lake Michigan but are the farthest walking distance from the ferry landing.
Newport State Park
Also on the Door Peninsula—near the tiny hamlet of Ellison Bay—is Newport State Park, a 2,373-acre park with 11 miles of protected shoreline along Lake Michigan. Newport is Wisconsin's only wilderness-designated state park, with sixteen hike-in sites that lie anywhere from a quarter mile to three miles away from the parking lot. Camping facilities are limited to pit latrines, fire rings and boxes to keep your camping supplies safe from curious critters. In 2017, the International Dark-Sky Association named Newport a dark-sky preserve.
Governor Dodge State Park
Governor Dodge State Park—at over 5,200 acres, one of Wisconsin's largest state parks—features a landscape punctuated by rolling hills, sandy bluffs, and interesting rock formations. Additionally, there are deep valleys, two lakes and a waterfall along its roughly 40 miles of hiking trails.
There are six backpack campsites in the park's Hickory Ridge camp area. All require about a half mile hike from the parking lot. Water and outhouse-style facilities are near the parking lot. The Park also has a larger campground of 269 campsites, each of which can accommodate a family or six people. Electrical hookups are available at 80 of these sites. Reservations are recommended.
Trails
While more remote camping and hiking opportunities are typically found in the northern part of the state, there are many in the state's southern regions as well. In fact, you don't have to travel too far from Wisconsin's largest population centers to find yourself alone on some of the state's best hiking trails. One of them, the Ice Age Trail, is in a class by itself.
Of the 11 National Scenic Trails found within the U.S., only one—the 1,000-mile Ice Age Trail—is fully contained within the State of Wisconsin. The trail, which shows how a colossal ice sheet sculpted the Wisconsin landscape some 10,000 years ago, is so ubiquitous across the state that every person who resides here is never more than 20 minutes from one of the trail's segments.
Although not yet fully complete. many sections of the Ice Age Trail are open for hiking, backpacking, and snowshoeing. As well, many segments support cross-country skiing.
Other top-rate trails running through the state can be found at Rootsrated.com and AllTrails.com
Cabin Rentals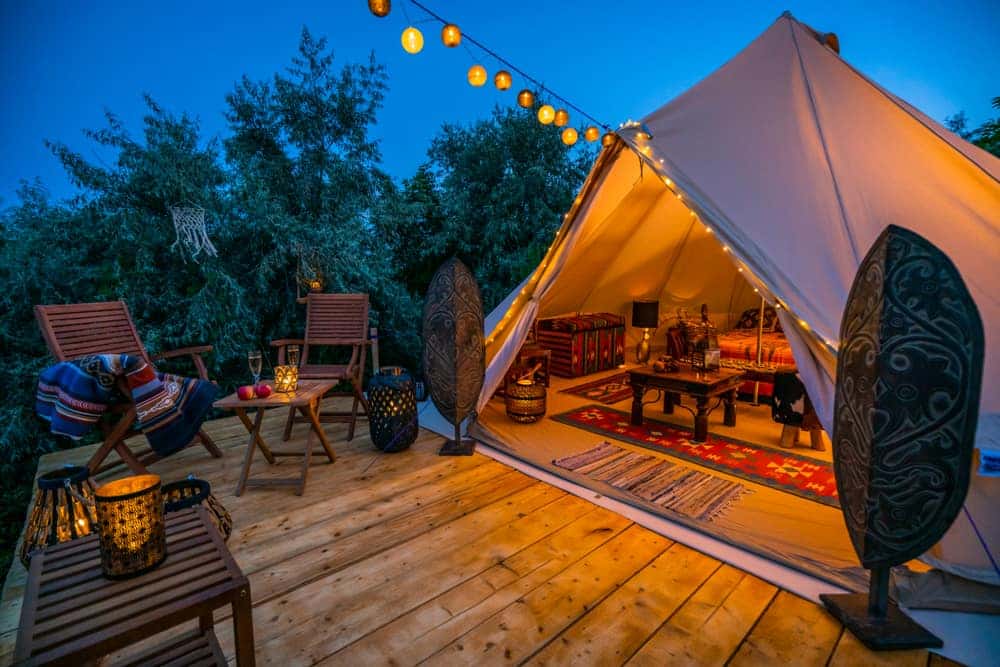 If all this talk of hiking and primitive camping has you thinking more seriously about a glamping vacation, following are some suggestions for glamping and cabin rentals throughout the state.
TerritorySupply.com, a travel site that caters to adventure-minded travelers, offers some seriously cool glamping rentals throughout the state. I wouldn't mind trying any or all of them.
The site also offers an assortment of cabin rentals throughout the state, as do at least a dozen other major sites, including VRBO.