The Best 2019 Toyota Models For You And Your Family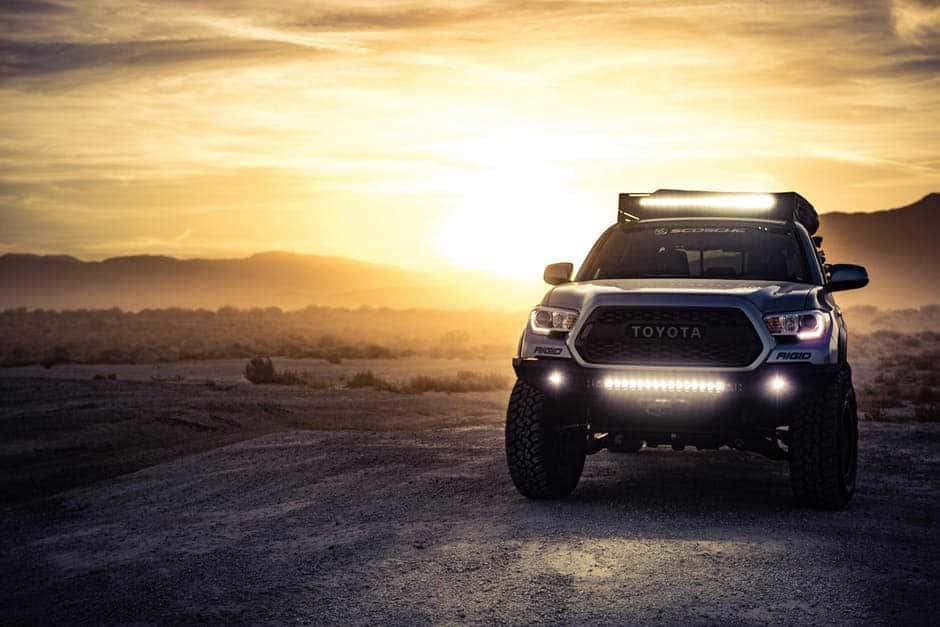 Are you and your family looking for a true and trustworthy brand to invest in for your next car?
Toyota is well regarded as one of the most trusted car companies in the business.
They focus on quality with each of their cars, always offering the latest technology.
With so many models to choose from, it can be hard to pick which ones you should test drive. Read on for a list of 2019 Toyota models you should consider for your family.
Best 2019 Toyota Models for Your Family
Here are the Toyota Models that will best fit your family's needs.
2019 Toyota RAV4
Ever since being introduced as the first compact crossover car on the market back in 1994, the Toyota RAV4 has carried a reputation for a cool-looking family car.
Fast forward to today, and the RAV4 has been redesigned to gear up for the foreseeable future. There are now 5 new trims for you to enjoy: LE, XLE, XLE Premium, Adventure, and Limited.
The new redesign itself includes a new trendy exterior look, brand-new 2.5 L 4-cylinder engine, even more built-in safety features over the previous years, and plenty of space for the whole family.
Even without the redesigned features, the RAV4's reputation proceeds itself as a fuel-efficient (26 city/35 highway mpg) family crossover that can be purchased at a reasonable price ($25,650 starting out).
While experts still want to see more engine upgrade options for this model, you can't argue that Toyota already has one of the best, and most durable, engines on the market.
2019 Toyota Sienna
If you're looking for a vehicle that attends to each and every need of the modern family, then look no further than the 2019 Toyota Sienna.
Those that overlook the modern minivan and run straight for an SUV are sacrificing several key features to a family car that the Sienna can provide.
The fuel economy and all-wheel drive provide a safe ride, and technology continues to advance as the 2019 Sienna includes both Amazon Alexa and Apple CarPlay.
You need a vehicle that can keep up with the everyday hustle-and-bustle of your family's activities, and the Sienna has proven for over 20 years that it can do just that!
2019 Toyota Highlander
Okay, so you're a big family that fits the bill of someone needing a large minivan, but you just don't want to sport the domestic look. Queue the 2019 Toyota Highlander: an SUV built for a large family.
The Highlander offers three rows of seating, strong engine for hauling, and advanced safety features.
The main highlights of the Highlander lie in its safety technology, but the smooth ride that it offers shouldn't be overlooked!
Yet another Toyota vehicle that can back up it's looks with durability and quality; the Highlander will be carrying your family to all of life's events and back for years to come!
2019 Toyota 4Runner
Who said you couldn't have a little fun in the vehicle that you choose for your family? Where in the rule book of parenting does it say "mom and dad can't enjoy rolling up to soccer practice in a truck-like SUV"?
All joking aside, you don't want to invest thousands of dollars into a family vehicle that you won't take great pride in. That certainly wouldn't be an issue if you're driving a Toyota 4Runner!
The 4Runner adheres to all the needs of today's car buyer: passenger and cargo space, smooth driving, and almost indestructibility to protect your family. The seven different trims give you customization options to fit your "wants".
If you're looking for a family car that you can trick out, the 4Runner is the most suitable candidate that you'll find.
Few SUV's have a reputation for better durability than the 4Runner, which offers space and protection to any human, pet, or freight that sits inside of it.
The 4Runner's price ranges close to that of an average SUV's starting price and gives you variety on trims that few other SUV's can match.
2019 Toyota Tacoma
Maybe you have a need for a vehicle that fills two major aspects of your life: your family and your career.
If your profession requires you to haul heavy equipment in your car on a daily basis, you may have trouble doing so in an SUV or minivan. Lucky for you, the 2019 Tacoma crew-cab can fill your need to haul your equipment AND family!
Plenty of safety features surround the Tacoma such as a rear-view camera, collision warning monitors, and a sturdy frame for protection.
If your family only consists of 4 people or less, it's easy to justify the Tacoma as a legitimate vehicle option for your crew. The Tacoma also comes in six trim editions to find one that best fits your situation.
If you've always wanted or always had a truck, and don't want to succumb to the trend of a family SUV, the Tacoma is here to save the day!
Find the Toyota That Fits Your Family Today!
While there are many vehicles to choose from, it's easier than you think to filter out what your family needs and find the Toyota that best fits those qualifications.
Take your time to explore all the options that you have at your disposal. Go for a test drive or two before coming to a decision, and don't be afraid to ask questions when visiting your local Wilde Toyota expert!
If you're wanting to know more specifics on the safety features of each Toyota, be sure to check out this article on the safest Toyota's on the road.
Your brand-new 2019 Toyota is only a phone call away! For more inquiries, please reach out by phone at 414-312-4801.