Shopping For A Used Toyota Has Never Been Easier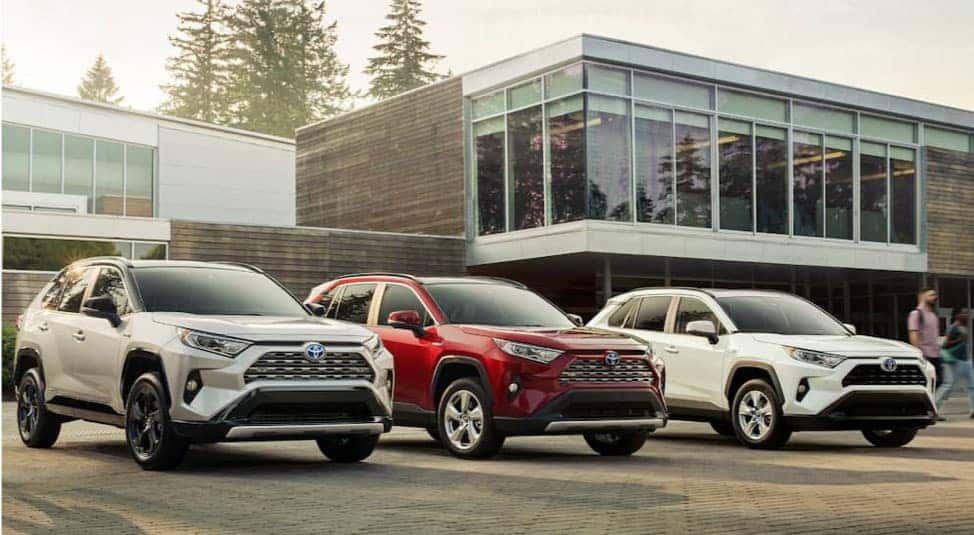 When you live in or around Milwaukee, WI, you know how important it is to have a vehicle capable of withstanding the harsh winter. You also know how important it is to have something dependable. So whether you're driving out to Madison to check out a Badger game or you're heading south for a Cubs vs Brewers game, you need a car that can handle it all. When shopping around for the used cars in Milwaukee, you should definitely turn to Toyota. Toyota has no shortage of vehicle options, all of which are built to handle the snow, the weather, and the mileage. Before you make your decision on the right vehicle, make sure to check out this in-depth look at Toyota and what the company can do for you.
Dependable Cars With Affordable Prices
If you've looked for used cars recently, you've probably found several manufacturers are starting to turn away from the classic car design. Instead, many are building crossovers and larger vehicles instead of coupes, hatchbacks, and sedans. Yet if you don't want a crossover but instead are looking for a car, this can prove frustrating. Thankfully, that is not the case with Toyota. Toyota still produces some of the very best cars currently on the market.
The Toyota Yaris is an affordable, fuel-efficient subcompact car that comes with several cabin features. It is a great car for when you don't want to spend a ton and don't want a large vehicle either. Whether you spend most of your time driving and want to save on gas or you have a new student driver and want a safe, affordable vehicle, make sure to consider the Toyota Yaris.
Want something a bit different from the subcompact hatchback design of the Yaris? You can always go with the Corolla. This is one of the best selling sedans in the history of the United States. It is sturdy, dependable, and while considered a compact, it has four-doors and plenty of storage space for the price. There is even a hybrid version of the Corolla if you're interested in something that pushes the fuel-efficient envelope.
Speaking of fuel-efficient, there's simply nothing else out there like the Toyota Prius. This vehicle helped put the idea of fuel efficiency on the map. It has several nice trim packages, comes in a fun, sporty hatchback design, and much like the Corolla, you can find a hybrid version of the vehicle. With so many trim options, you will find an overall feel that fits your style. It also has excellent trade-in potential.
The Camry has long been the best selling midsize sedan in the country. It shares several features with the Corolla, however, it has more internal cargo space, offers a sizeable trunk, and has the kind of safety and dependability you want in a Toyota.
Toyota isn't lost for luxury either. Maybe you want all the features of a Camry but would like to amp up the luxury aspects to it as well. If that's what you're looking for, you need to check out the Toyota Avalon. Available as a regular and hybrid version, this is another great car that offers excellent trade-in value. This way, you'll get more bang for your buck when you decide to upgrade.

SUVs and Minivans
Perhaps you want something a bit bigger to handle our snowy winters. Whether you want it to offer you more seating or you just like the idea of being further from the ground, Toyota does have many SUVs and minivans.
Starting with the minivan, there is the Toyota Sienna. It offers a smooth ride and a nice cabin for your entire family. It combines quality Toyota craftsmanship with the size of a people-moving van. So if you're a minivan fan, come on out to Wilde Toyota and check out the Sienna.
Maybe you want an SUV, but you don't need the size. You want something that feels almost part Corolla, part SUV. When that's the case, you need to check out the Toyota C-HR. This subcompact SUV is a fun, sporty two-door SUV that has the kind of funky features the young crowd loves. Think of it as a hatchback on steroids.
Is the C-HR still a bit too small for you? Want something with four-doors and a solid, strong design that can get you through the snow without being too bulky? The RAV4 is a compact SUV that is exactly that. It has one of the largest cargo holds of any vehicle in its class, so you'll always have room for the golf clubs or the kid's gear. It also tops out at 35 miles per gallon on the highway (2019 edition).
When you want a midsize SUV that gives you more space than the RAV4, take a look at the Toyota Highlander. It has a solid engine with some of the best safety features you're going to find on an SUV. The Toyota Highlander is a full-size SUV, with the hybrid edition netting up to 30 miles per gallon in the city and 28 miles per gallon on the highway (2019 edition). You'll be hard-pressed to find any other full-size SUV that comes close to this kind of fuel efficiency performance. For the times when you want a full-size SUV that ranks well in fuel efficiency, safety, and performance, you'll find the 4Runner, Sequoia, and the Highlander.
Lastly, when you want a large SUV that is also packed with luxury features, there is the Toyota Land Cruiser. It packs the kind of performance you expect from a Toyota while also offering luxury touches you'd expect from a Lexus.
Trucks
There's nothing like having a truck when it comes to navigating through snow and having a reliable vehicle for towing, cargo, and just about everything else sports-utility related. Toyota has two of the best trucks on the planet, both of which offer something slightly different.
The compact Tacoma is a truck that comes with several engine options and in 4WD. For when you don't want the full bulk of a full-size pickup, the Tacoma is a great truck that knows how to get the job done. The Tacoma also holds its resale value very well, for when you're ready to upgrade to a newer model.
Of course, when you want the power of a full-size pickup, you'll want to stop by and test drive the Toyota Tundra. It is packed with tech features, offers a number of engine options, including a powerful V8, and gives you the towing potential to move anything from a U-Haul to a boat.

Find Your Next Used Vehicle At Wilde Toyota
It doesn't matter if you're looking for a full-size pickup, a compact crossover or something different altogether, at Wilde Toyota you'll find one of the largest used selections of Toyotas anywhere in the state, let alone Milwaukee. After all, you need a vehicle that can handle the lake effect snow, humid summer days, and the long, beautiful drives along Lake Michigan (at least beautiful until you hit that Chicagoland traffic heading south). So if you're shopping around for a used vehicle, make sure to check out the selection of Toyotas listed on our website, and feel free to come on out to the lot at your convenience. Open five days a week 9 AM until 9 PM, and on Saturday 9 AM until 5 PM (closed Sunday), our staff is on hand to help you find the perfect vehicle. Serving the greater Milwaukee area since 1977, we know a thing or two about connecting people with their dream vehicle. Let us do the same for you.