Vehicle Emission Testing Station
Vehicle Emissions Testing Station Milwaukee Wisconsin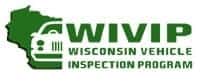 Wilde Toyota is an approved Wisconsin DOT vehicle emission testing station in Milwaukee, Wisconsin. We offer a quick and convenient way for you to check your vehicle emissions. In most cases, you can also renew your vehicle registration at our dealership. Our Milwaukee Toyota Mechanics are highly trained and certified for emissions testing.
Vehicle Emissions Testing
at Wilde Toyota
Fast, easy and convenient
Call for appointment:

414-312-4818
If you have any questions about having your vehicle emissions checked or registration renewed at Wilde Toyota, please call our service department at 414-312-4818.
Vehicle Emissions Test Hours
Tuesday, Wednesday, Thursday : 9am – 3pm

Closed Saturday and Sunday and some state holidays

Call for appointment:

414-312-4818
How to Have a Successful Vehicle Emissions Test
Bring your vehicle to Wilde Toyota as soon as possible after receiving your test notice from the state of Wisconsin. If your vehicle fails the inspection, this will provide ample time to repair the vehicle and have it re-inspected prior to license plate expiration.
Prior To Arriving at the Wilde Toyota:
Please bring your vehicle's test notice with you.
Make sure the vehicle brought in for testing matches the vehicle identified on the test notice.
If your 1996 or newer OBD-equipped vehicle has a covered or otherwise obstructed diagnostic link connector (DLC), please open or remove the cover (consult owner's manual for location and instructions), or remove the obstruction prior to arriving at the test station.
If your 1996 or newer OBD-equipped vehicle has recently been serviced, or if the battery has been disconnected, please drive the vehicle for several days before bringing it in for inspection.
Ensure your vehicle is safe to operate. Your vehicle may be rejected if the test cannot be safely conducted.
At Wilde Toyota:
When you arrive, leave the engine running unless directed otherwise.
Inform the service advisor when entering the test lane if the license plate number on the vehicle is different from the number on your test notice
Wisconsin Vehicle Registration Renewal Services
If you can answer YES to the following conditions, you can get your new license plate stickers at Wilde Toyota:
Vehicle passed its emissions test
Vehicle did not need an emissions test
Vehicle is an automobile with any registered plate type
Vehicle is a light duty or heavy duty truck expiring annually
Vehicle has no registration suspensions
Vehicle's registration is not revoked
You can renew your plates at Wilde Toyota even if you do not need an emission test. To renew, park in our parking lot and a customer service representative will be available in the service department to help renew your registration. Please bring your registration renewal document.
There is a $10.00 processing fee in addition to your vehicle registration fee for this service. Please call us at 414-312-4818 for payment options.
For other registration options see the Wisconsin Department of Transportation site.
Temporary License Plates
If your vehicle fails the emissons inspection and your license plates are expiring, you need to purchase a 30-day temporary license plate. The plates can be purchased either by mail, or in person at DMV Customer Service Centers or Wisconsin Vehicle Inspection Facilities.
There is a $3 charge for the temporary plates and an additional $5 counter fee if purchased at either a DMV service center or test facility. A vehicle may be eligible for up to three temporary plates and some restrictions apply.
Emissions Test After Transfer of Ownership
Vehicles more than five model years old require a test within 45 days following a change of ownership. WisDOT mails a letter to the owner explaining the test requirements. Failure to pass the test within the 45-day time period results in a suspension of the vehicle's registration. A test is not required if the vehicle passed a test within 180 days of the transfer of ownership.
If you recently purchased the vehicle and are nearing the end of the 45 day testing window, you can get a one-time, 30-day extension by calling: 1-866-OBD-TEST or reading more information here. There is no charge for this service. The 30-day extension cannot be issued at vehicle inspection facilities.
About the Wisconsin Vehicle Inspection Program
Why Vehicles are Tested
The federal Clean Air Act mandates the operation of vehicle emission inspection and maintenance programs in areas throughout the nation with significant air quality issues, including Southeastern Wisconsin. In addition to identifying vehicles violating state emission standards, the Wisconsin Vehicle Inspection Program (WVIP) also identifies vehicles with tampered emission control equipment. The owners of these vehicles are required to have tampered items repaired, replaced, or otherwise returned to proper working order.
Motor vehicles are a major source of air pollutants in metropolitan areas. Vehicle exhaust contains carbon monoxide and other pollutants – volatile organic compounds and nitrogen oxides – that react to form ground level ozone. Motor vehicles emit about one-third of Southeastern Wisconsin's volatile organic compounds (mostly hydrocarbons) and about 60% of its carbon monoxide.