Safe and Sound: 10 Great Safety Features of the Toyota Corolla 2018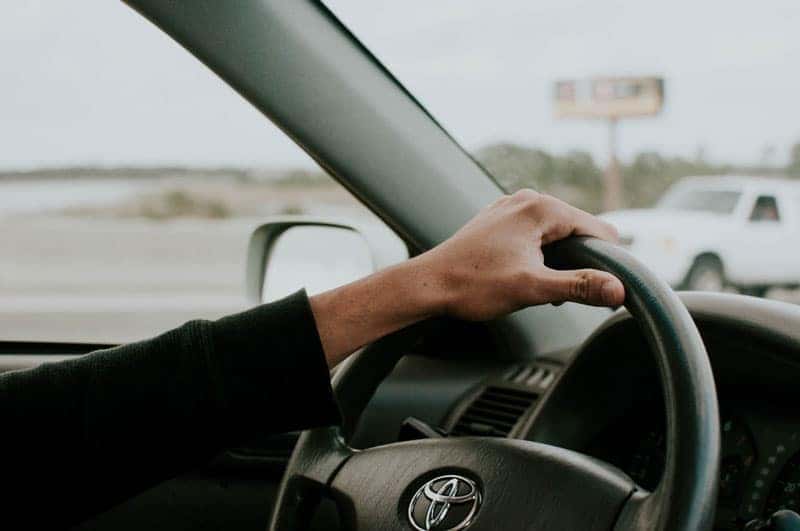 When you are looking to buy a vehicle like the Toyota Corolla 2018, safety should always be your priority.
In this regard, be mindful of the safety features that come equipped with the vehicle, and which you should add on. This guide will get you started.
1. Check the Overall Safety Ratings
The National Highway Traffic Safety Administration (NHTSA) has a 5-Star rating that dictates how safe a vehicle is to own and drive.
The Toyota Corolla 2018 received an overall 5-star rating, which lets you know that it is among the safest vehicles on the market you can own. Thus far, it hasn't had any recalls or investigations.
It received 5 stars overall for the front driver side and 4 stars for the front passenger side. The car received 5 stars across the board for side crash ratings, and 4 stars for its rollover rating.
By understanding these ratings on the front end, it'll let you know what you can expect out of the 2018 Corolla, while also figuring out which safety features you want to add.
2. Make Sure They Have Several Airbags
Anytime you decide to purchase a new vehicle, it's important that you look into the number of airbags it has.
Today, you'll at the very least want the vehicle to have passenger airbags. Vehicles in this day and age often come with side airbags and others, such as frontal airbags, knee airbags, seat belt airbags, and even pedestrian airbags.
Make sure that you look into the reviews and ratings for the car, and key in on the parts that break down the types of airbags the vehicle has.
3. Look Into Car Seat Capability if You Have Kids
If you are going to be traveling with children, key in on the safety features that deal with car seat capability.
For instance, you might need to install front facing, convertible, or booster car seats. These car seats can cost upwards of $500 when you're shopping for quality, and this will give you a great opportunity to protect your children.
When you're shopping for a Toyota or any other car, it's important that the seatbelts seamlessly allow you to install your car seat.
4. Go Through the Overall Performance Specs
There are a lot of performance specifications that dictate how safe your vehicle will operate. Everything from torque and horsepower to transmission specs will go a long way toward keeping you safe and sound.
The Toyota Corolla comes equipped with downhill assist features that help you perform better and remain safe while you drive. You will need to test drive your vehicle so that you're clear on how safe it operates.
5. Opt For a Backup Camera
The benefit of new Corollas is that they are equipped with backup cameras fresh off the lot.
If you happen to be purchasing an older model, you definitely need to make sure that you opt for a backup camera. Installing these cameras will allow you to stay safe whenever you're easing out of your driveway, parallel parking or otherwise reversing.
Make sure that you shop around for backup cameras that are accurate and sophisticated, and it'll help you be safe every time you drive.
6. Install Sensors to Know When You're Too Close to Another Car
Today's vehicle also comes with sensors and alarm systems that beep or otherwise notify you when you're too close to another vehicle, or another vehicle gets close to you.
This is helpful if you're trying to switch lanes, or otherwise find an obstacle in your way. Make sure to look into these sorts of settings when you're trying to buy a vehicle.
7. Learn the Features of the Toyota Safety Sense
The 2018 Corolla and subsequent models come equipped with Toyota Safety Sense.
These systems come with the vehicle at no extra cost to you, and include features like pedestrian detection, an alarm that lets you know you're drifting out of your lane, automatic high beams, sophisticated roadside detection assistance, and more.
Make sure that you're buying a vehicle that comes with Toyota Safety Sense if you are looking to make a purchase.
8. Consider the Plethora of Safety Features That the Toyota Corolla 2018 Comes Equipped With
Fresh off the lot, the 2018 Corolla comes with a lot of quality safety features.
Some of these features include an advanced airbag system, electronic brake force distribution, and quality stability control. You should study these built-in safety features one by one, in order to get exactly what you want from your automobile.
9. Get the Lights That You Need
In order to get what you need out of your automobile, be sure that you use light systems that work for you. They come with quality high beams, and you can upgrade to new LED lights that increase your visibility.
When you have improved visibility, you are better able to avoid accidents and see other drivers and obstacles.
10. Insure Your Toyota Accordingly
Finally, do everything that you can to insure your Toyota whenever you buy it.
You'll need proof of insurance to finance the vehicle upon purchase. Be sure that you're choosing the features that'll cover you accordingly as you drive.
Consider the Safety Features of the Toyota Corolla 2018
These are safety features that you should be mindful of when buying a Toyota Corolla 2018. Consider these tips while you're making a purchase.
To learn more about our Toyota Corolla vehicles from different years, check back to our site and reach out to us if you need any sort of help.