Revealed: The All-New, All-Electric Toyota bZ4X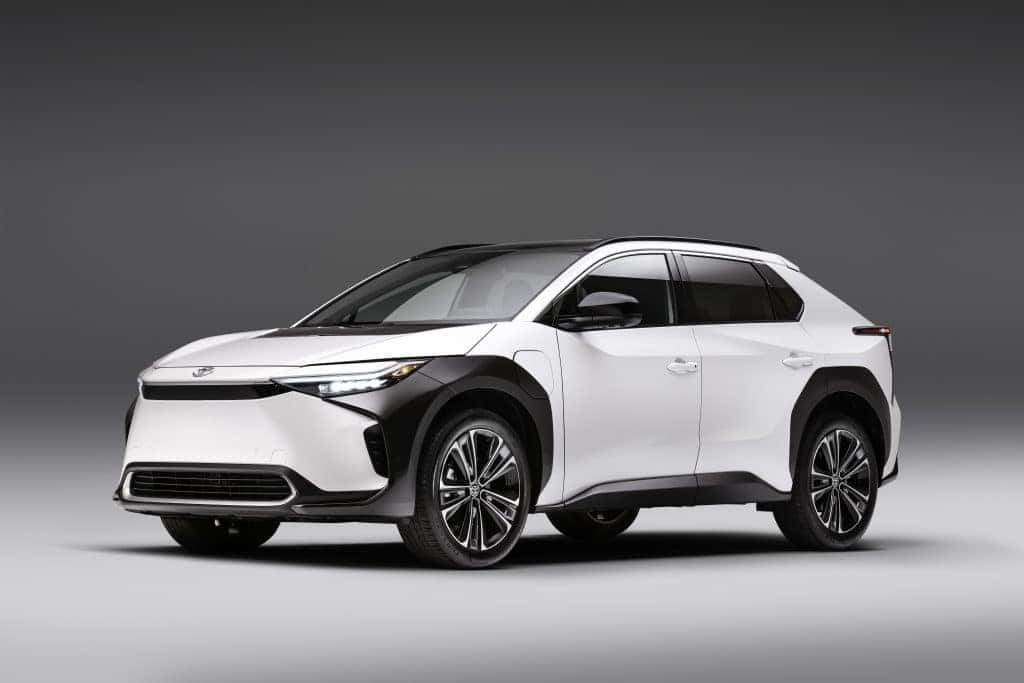 Toyota's all-electric bZ4X made its U.S. production model debut. As a leader in electrification, Toyota's introduction of bZ4X represents the first of a global series of battery-electric vehicles to be introduced under the global "Toyota bZ" brand umbrella. Once the rubber hits the road, bZ4X will have a manufacturer-estimated range of up to 250 miles for XLE front-wheel drive models.
"With zero emissions and an exhilarating drive, the bZ4X is hitting the market at just the right time as we expand our already comprehensive electrified product lineup," said Mike Tripp, vice president, Toyota Marketing. "As a human-centered company, Toyota remains committed to offering customers a diverse portfolio of products to meet their individual needs and move us toward a carbon neutral future."
bZ4X joins an extensive lineup of Toyota electrified vehicles that, in total, accounts for more than 24% of Toyota's total U.S. sales volume. These include hydrogen fuel cell electrics, hybrids, plug-in hybrids and battery electric vehicles. Toyota envisions a future in which carbon neutrality is achieved through the practical marketization of a portfolio of products with advanced, alternative-fuel and zero-emission powertrain technologies.
Toyota plans to expand to around 70 electrified models globally by 2025. This future lineup will feature 15 dedicated BEVs, including seven carrying the bZ (Beyond Zero) brand moniker. This diverse portfolio of electrified products will help propel Toyota toward its goal of carbon neutrality by 2050.