New Courtesy Shuttles for 2021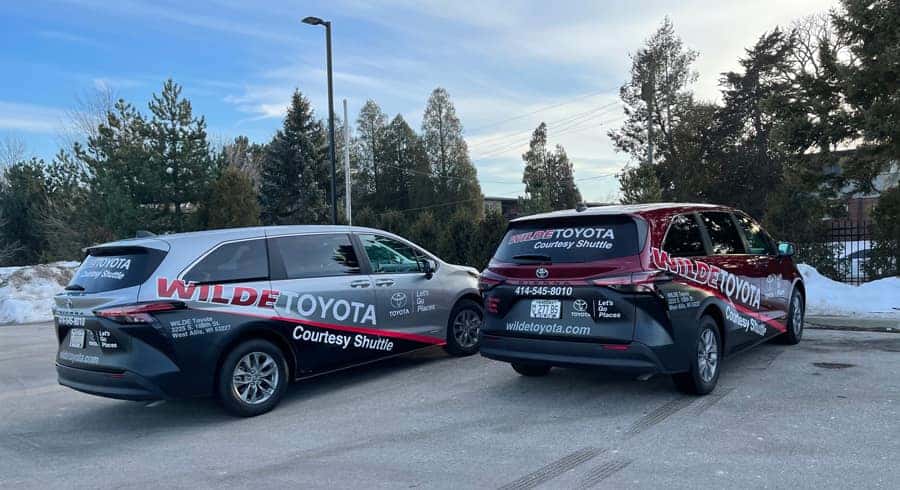 Wilde Toyota is proud to present our new and improved Courtesy Shuttles. With all new and updated 2021 Toyota Siennas, our shuttle service features all of the modern amenities you come to expect and love in Toyotas! Four-zone climate control, wheelchair accessibility, entertainment centers, multimedia bluetooth accessibility, and more are at your fingertips when you enjoy our courtesy shuttle service.
Shuttle service is available from 7:30 AM through 9:00 PM Mon-Friday and Saturday from 7:30 AM – 5:00 PM and will take you up to 25 miles from the dealership so you can stay caught up with work, errands, and your everyday life while your vehicle is in for service. We employ 8 part-time drivers who are retired emergency workers to ensure that you and your family are as safe as possible on the road.