Milwaukee's Hidden Gems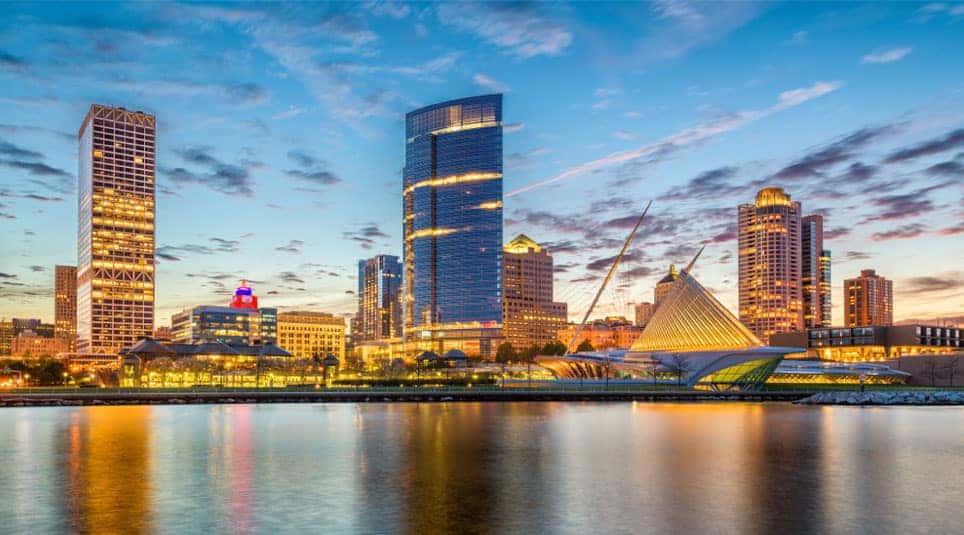 Milwaukee is one of the most densely populated metropolitan areas of the Midwest. There are plenty of fun things to do throughout the year that you might expect in a typical city, from boat tours to escape rooms, great restaurants, and a zoo. Beyond the standard venues, it's our many cultural festivals, rich historical sites, engaging science centers, and eclectic art museums that make Milwaukee an exciting place to call home. If you find yourself becoming complacent, take a second look around this abundant city. Hidden gems, both old and new, give Milwaukee it's unique charm and offer up a little something special that everyone can enjoy.
Explore the Music and Culture
Milwaukee has been referred to as the "City of Festivals." During the summer months, Henry Maier Festival Park is rarely quiet. "The World's Largest Music Festival," Summerfest, features a range of talent from across the music industry. Previous Summerfests had big names like Jason Aldean, WALK THE MOON, Tom Petty & The Heartbreakers, and Billie Eilish. You won't want to miss this popular event that has become a mainstay in Milwaukee. Join in with the locals and visitors from both near and far who look forward to this lively annual event.
Jazz in the Park is another recurring staple event that attracts up to 5,000 patrons per night in the summertime. This free event runs from the end of May through the end of August at Cathedral Square Park in downtown. Start the night off with happy hour from 5-6 pm, followed by funky, live music until 9 pm. To support the artists and everyone who works hard to host this event, it's advised that you purchase drinks during the featured happy hour from local vendors.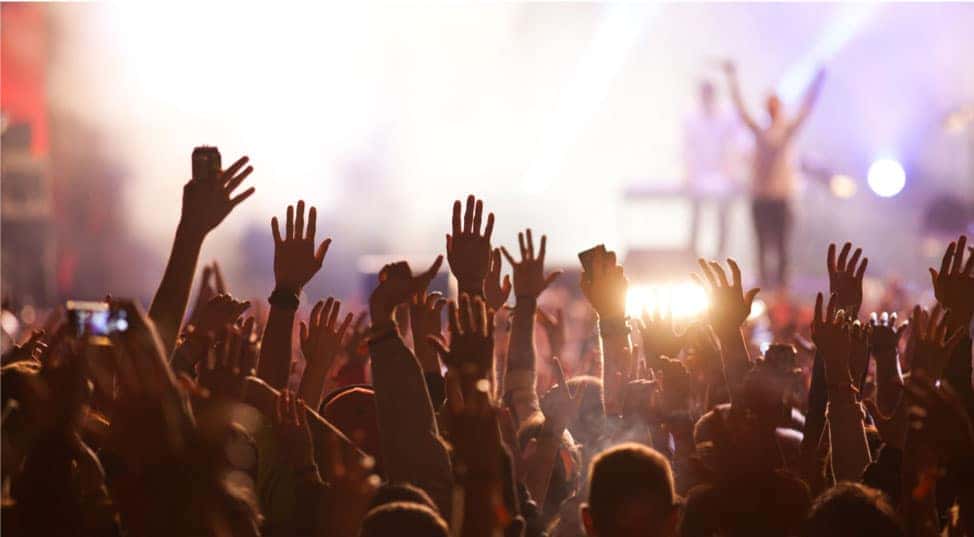 Several other festivals throughout the year aim to celebrate our rich diversity including Pridefest, Polish Fest, Festa Italiana, German Fest, Black Arts Fest MKE, Irish Fest, and Mexican Fiesta. Mark your calendar to sample authentic cuisines and dance the night away to traditional music from a variety of nations. If you're a pet-lover, you won't want to miss the Fromm Petfest, which caters to our four-legged residents. Whether you're looking to meet up with friends, enjoy the sights, sounds, smells, or just spend some time in the beautiful outdoors, a festival is never hard to find in Milwaukee.
Immerse Yourself in the Latest Science
There is over 150,000 square feet of permanent exhibits, along with an IMAX theater/planetarium and the Puelicher Butterfly Wing at the Milwaukee Public Museum. This museum has been a source of natural and human history for over 125 years with exhibits on everything from Mammoths to a recreation of a street in Milwaukee. It's home to the world's largest dinosaur skull, live insects and arthropods, and a Sampson Gorilla replica.
If you have kids, another great opportunity to enjoy science can be found at the Betty Brinn Children's Museum. Parents Magazine rated this one of the top 10 children's museums. It's filled with hands-on activities and engaging programs for families. The Science City exhibit highlights the importance of STEM research, while the Let's Play Railway brings math and reading to life.
Climb up the tall double-helix staircase at Milwaukee's largest science museum, Discovery World. Salt and freshwater aquariums, touch tanks, and digital theaters give visitors the chance to learn about marine biology in a high-tech environment. Docked at the museum is the S/V Sullivan Schooner Ship. It's the world's only 1880's three-masted vessel re-creation, and it serves as an educational exhibit on Wisconsin's maritime history and the Great Lakes.
Learn the History
Wisconsin has a diverse history, beginning with several Native American tribes, as the original inhabitants. French missionaries and traders passed through in the late 1700s to the early 1800s. Next, in the mid to late 1800s, a large German population moved in, bringing strong cultural influence that is still very much a part of Milwaukee today. There are lots of historic neighborhoods throughout Milwaukee, with the famous home of Al Capone still standing in Brookfield as the historic site of moonshine production during the Prohibition Era. Due to Milwaukee's valiant efforts to preserve its history, the National Trust for Historic Preservation recognized it as one of the "Dozen Distinctive Destinations."
Visit the Milwaukee Historical Society to immerse yourself in our rich history. Vintage school supplies, clothes, and toys from the past can be seen in the Children's World exhibit.
For a look back even further in time, stop by the Chudnow Museum of Yesteryear on 839 North 11th Street, less than a mile down the road. Housed in an 1869 residence, this museum features artifacts from the 1800s through 1970.
The Wisconsin Black Historical Society  preserves African American heritage in Wisconsin. America's Black Holocaust Museum features exhibits on African American History throughout the United States, with a new building just opened in 2018. There is also the Jewish Museum Milwaukee, which showcases the culture and history of the Jewish community in southeastern Wisconsin.
For aviation enthusiasts, the history of the Milwaukee Mitchell International Airport is a fun place to explore historical airliners and memorabilia. If motorcycles are more your style, the Harley Davidson Museum is a one-of-a-kind tribute to the American classic, found only in Milwaukee.
For a fun weekend outing, cheers to Milwaukee's long-standing brewing history at the oldest major brewery still fully functioning in the United States. Located on 4251 West State Street, the Miller Brewery offers indoor/outdoor walking tours detailing the 160-year history. Starting with Fredrick Miller's early days in Milwaukee to the technology used in current production lines, this insightful tour offers a peek into the story behind the beer. Underground caves and a view of the Miller Inn will take you back in time while you enjoy refreshing beer samples. Special events are also held throughout the year, including Oktoberfest, Ugly Sweater Launch Party, and Holiday Lites.
Take in the Arts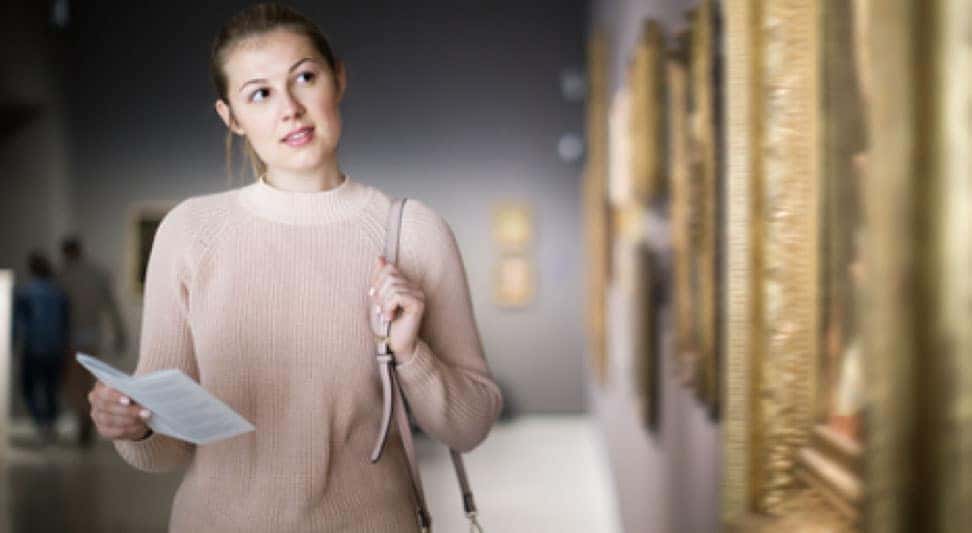 Several art museums provide visitors with provocative perspectives and exhibits. Perhaps the most well-known site is the Milwaukee Art Museum. This is one of the biggest art museums in the United States, with an impressive 25,000 pieces. As early as 1872, the development of the Milwaukee Art Museum has been in the works. It has grown immensely through the decades, with the addition of new collections and expanded space. Wisconsin native, Georgia O'Keeffe is prominently represented. She is in good company, with works by Rodin, Degas, Monet, Toulouse-Lautrec, Picasso, and Andy Warhol also included in the museum.
At the Milwaukee School of Engineering, you'll find the Grohmann Museum, with a huge collection of artwork and sculptures from as far back as 1580. The museum is complete with a rooftop sculpture garden. For another artistic adventure, the Marquette University Campus features the Haggerty Museum of Art, which holds a permanent collection of over 4500 pieces. Poetry readings and art discussions are held regularly in this inspiring space.
For a life-like mix of art and history, the former homes of both Charles Allis and Lloyd Smith have been memorialized with original furniture, gardens, and artwork for viewing. Rotating exhibits make their way through these quaint fixtures, which serve a testament to Milwaukee's historical figures.
Whether you're in the mood to reflect on the past, get a glimpse into the future, or you just want to live in the moment, Milwaukee is the perfect place to do so.