Milwaukee's Best Chinese Food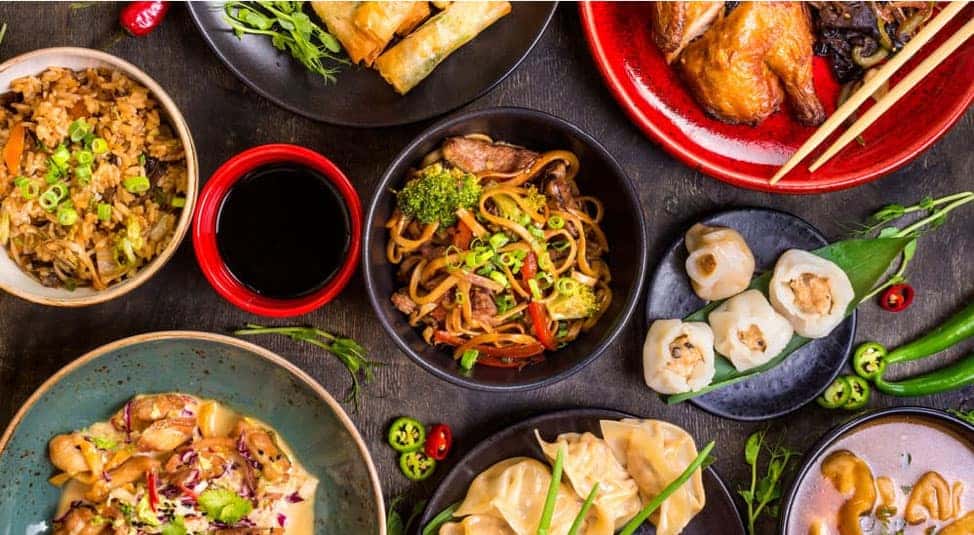 If you think Chinese take-out is a relatively new trend, you'd be surprised to learn that Chinese cuisine in America goes as far back as the California Gold Rush in 1848. Up to 30,000 immigrants moved to San Francisco from China through 1855, and just two years into the Gold Rush, in 1850, there were already five Chinese restaurants established in the city. These family-owned establishments tried to cater to American tastes by offering dishes most requested by customers at the time.
Foods such as applesauce and pork sandwiches were more common in Chinese restaurants than the traditional Chinese dishes prepared for immigrant patrons. Miners and railroad workers made up the early customer base, along with other Chinese locals living in Chinatown sections of the city. In 1915, an exception to the Chinese Exclusion Act allowed a small number of restaurant owners to enter the United States for the purpose of starting a business. This provided the population of New York City with a growing selection of Chinese food restaurants.
Classic dishes, like Chop Suey and General Tso's Chicken, were developed as a blend of Chinese/American cuisine. General Tso's was reportedly named after a military leader from the Qing Dynasty, but there is no historical evidence that such a person ever existed. While never viewed as authentic Chinese food, middle-class Americans enjoyed dishes invented during this time. Chinese American restaurant menus continued to differ quite a bit from dishes produced and cooked in China. While frying and wok-style cooking were common practices in both places, ingredients varied based on availability and regional preferences.
Traditional Chinese dishes used vegetables as a mainstay of the meal, while American Chinese cuisine viewed vegetables as a side dish. In China, green leafy vegetables, such as Bok Choy, played a larger role on the plate. American broccoli, carrots and onions are not native to China but were frequently used by American Chinese restaurants to appeal to American customers. Clearly, the fusion of East and West cuisine was a resounding success, as Chinese restaurants have flourished in the United States for more than a century. By 2015, the U.S. was home to 46,700 Chinese restaurants across the country.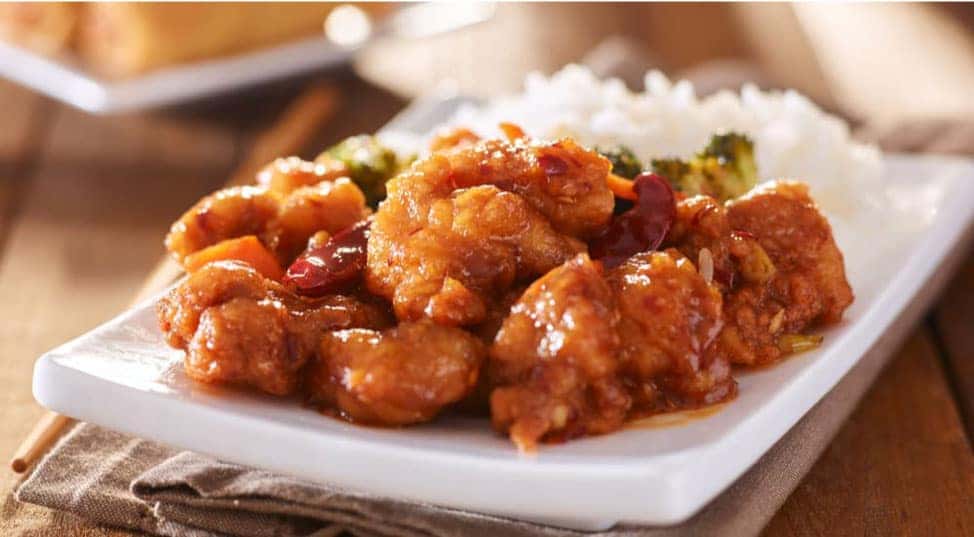 Top 5 Chinese Take-Out Restaurants in Milwaukee
If you're looking for great Chinese American food in Milwaukee, there are plenty of family-friendly, affordable restaurants to choose from. Our list of 5 includes local spots offering take-out, dine-in and delivery options. There are online reviews for each restaurant we chose, so you don't have to take our word for it. There's even an award-winning restaurant on the list! So here's what to expect if you decide to give these top choices a try:
Lucky Lui's
Lucky Lui's, located on 1664 N Van Buren Street, is our go-to in Milwaukee for Chinese, Japanese and sushi. Since opening in 2009, Lucky Lui's has consistently performed well with area locals and visitors passing through. Order your Chinese favorites or try hand rolled sushi delivered straight to your door. Ordering on their website is easy with transparent pricing, featured food photos and discounted specials. If you want to dine in, hours are 11am – 9:45pm Monday through Thursday, 11am – 10:45pm Friday through Saturday, and 1pm – 9:45pm on Sundays. It's always a good time for Lucky Lui's!
Hui's Cantonese & American
Located at 8818 W North Avenue, Hui's has all of your favorite classic Chinese American take-out dishes, and some classic American dishes, too. Try the wonton soup with Friday's Fish Fry served with a side of coleslaw, french fries and rye bread. Cantonese specials on the menu include press duck, hong sue gai and Cantonese chicken lo mein. For quality ingredients and a variety of delicious options to choose from, the menu at Hui's is bound to please any group, be it large or small. Hui's Cantonese & American is open Monday – Thursday 11am – 9pm, and
11am -10 pm on Friday and Saturday. Closed on Sundays.
A.A. Wok Zone Chinese Restaurant
A.A. Wok Zone is a "modern interpretation of classic dishes." Delivery is three dollars for anyone within a three-mile radius of the restaurant's location at 2342 North Farwell Avenue. Hours are Monday, Wednesday and Thursday from 11:00 am – 9:00 pm, Friday and Saturday from 11:00 am – 9:30 pm, and Sunday from 12:00 pm – 9:00 pm. Closed on Tuesdays. The menu includes beef, chicken, tofu and shrimp dishes, and wing specials that can be fitted to group size or paired with french fries or rice. For your next Superbowl party, look no further than A.A. Wok Zone.
Jing's
http://www.jingsmke.com/index.html
You'll find this charming Chinese restaurant on the first floor of the Marshall building on 207 East Buffalo Street. Jing's was named one of Milwaukee's Top 30 Restaurants by the Milwaukee Journal Sentinel. Their lunch buffet received rave reviews for the quality of meat and tasty meal options.Their fast delivery service brings food while it's still piping hot. Because it's a small restaurant, you'll want to make reservations if you plan on dining in — especially for the buffet. For a Chinese American meal that doesn't disappoint, Jing's is a safe bet.
King's Wok Chinese Restaurant
https://www.yelp.com/biz/kings-wok-milwaukee
King's Wok on 6969 North Port Washington Road is famous for their fried chicken. While not the most traditional Chinese dish, fried chicken (on its own or in the General Tso's Chicken dish) is a top choice. King's Wok is also beloved for their dumplings, salt garlic shrimp and beef noodles. Generous portions and reasonable prices keep customers coming back to dine in or take-out. While the restaurant is small, the congenial employees and clean environment made for a pleasant dining experience. If you want something not on the menu, they'll do their best to make it for you. For fresh food that isn't too greasy, King's Wok is the place to go.
We'll See You at Wilde Toyota
Next time you're passing through Milwaukee for a delicious Chinese American meal, be sure to stop by Wilde Toyota to browse our latest selection of new and used vehicles. We'll happily take you out on a test drive and set you up with a great financing offer. Save money on your next vehicle and use that extra cash to explore the pleasures of dining out. With so many delicious restaurants to choose from, why spend all your cash on car payments? Let us help send you on your way in a dependable vehicle you can afford.
Speaking of reviews, check out what our customers have to say about our dealership. We're proud of the service and value we provide to the people of Milwaukee and surrounding towns. Our customers are especially pleased with our quick turnaround time. We don't want you to spend all day in the dealership — unless you want to, of course! From service to financing, to browsing our inventory of vehicles, we do our best to make the process efficient and convenient. Our friendly staff will go out of their way to make you feel comfortable and at home while we set you up with the car of your dreams.