How to Set Up Bluetooth in Your Toyota RAV4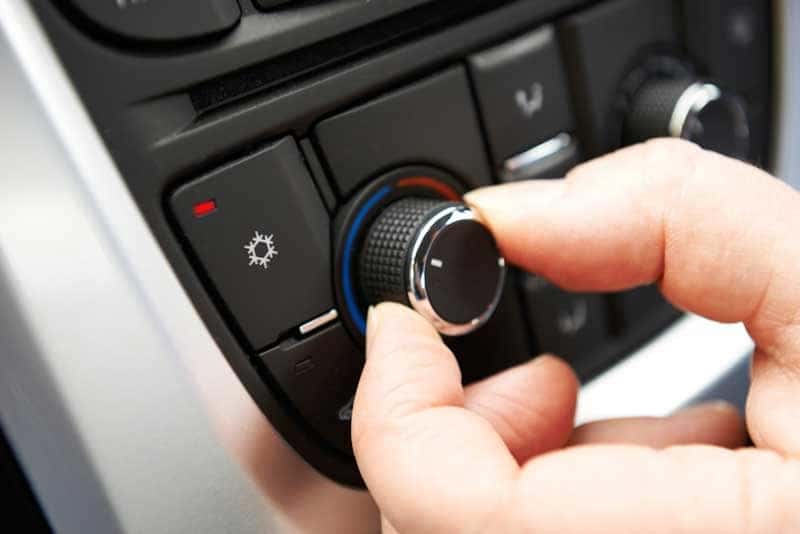 For each and every car brand, a new model year means new technological features to keep up with and even outdo the competition. And this means new car buyers must learn how to use these different features, especially when one feature varies greatly from one model year to the next.
It's no different with your new 2019 Toyota RAV4 Bluetooth. Fortunately, Toyota makes this an extremely user-friendly process.
Why is it important to learn how to use this feature? Connecting to Bluetooth means a safer driving experience in that it allows for hands-free calling, messaging, and other uses. It also makes for a more enjoyable driving experience, allowing you to easily play music, podcasts, or audiobooks when taking your Toyota on your daily drive or for a road trip adventure.
We'll see how easy it is to connect your phone to your RAV4's Bluetooth in just a few simple steps.
Toyota Entune Multimedia System
The multimedia functionality of newer Toyota vehicles runs under the Entune banner.
Before listing the directives on how to connect your phone to your new 2019 Toyota RAV4 Bluetooth within its Entune system, here are some other great additional multimedia features it offers. These are features that will be opened up to you once you've connected your device to your Toyota's Bluetooth system.
Entune 3.0 App Suite
This feature allows you to access several useful applications right from your Toyota's touchscreen display.
To be able to use this, you'll need to download the Entune 3.0 App Suite application to your phone as well as connect the phone to your Toyota's Bluetooth.
If you have an Android smartphone, you'll want to visit the Google Play Store to find this. If you have an iPhone, you can download the app suite off of Apple's App Store.
Once you've downloaded the App Suite, what useful apps can you access right from your Toyota's infotainment system–without having to pick up your phone?
Just a few include:
Popular music and media streaming apps, such as NPR One and iHeartRadio
Yelp–allowing you to quickly look up and contact any business you may be in need of visiting
Sports–allowing you to quickly check the scores of your favorite sports teams
Fuel–allowing you to see gas stations nearby your current location
Traffic–giving you up-to-date traffic information to find the easiest route to and from work
Siri Eyes Free
An added feature for iPhone users in new Toyota RAV4s is the Siri Eyes Free system. This hands-free feature really allows you to prioritize safety while still being able to use a full range of features you would normally be able to use on your smartphone.
Using your Toyota RAV4s steering controls, you can access your iPhone's Siri feature via the in-vehicle microphone.
From there you can make phone calls, send messages, and play your favorite music. You can even access information on your calendar, which is especially valuable for the busy parents and businesspeople out there.
Pairing to Your 2019 Toyota RAV4 Bluetooth
How, then, can you get your phone connected to your 2019 Toyota RAV4 Bluetooth system so you can take full advantage of the great tech features this vehicle offers?
As mentioned above, the process is extremely user-friendly. So don't worry if you don't consider yourself to be a technically-adept person. These steps are simple enough for anyone to follow.
Before you begin the pairing process, make sure the vehicle is in park and in a safe location (no, not while stopped at a red light).
To start, make sure your RAV4 is turned on.
On your smart device, go to its "settings" and find the option for Bluetooth settings. Ensure pairing is turned on (or that your device is "discoverable").
On your Toyota's infotainment system's faceplate, press the "MENU" button.
On the display screen, select "Bluetooth" and then the "Add New Device" option when it appears.
If your device's pairing is turned on, you'll see your device's name (e.g. "John's iPhone"). Select your device.
This will prompt a pin number to be sent to the screen of your smartphone. You'll be asked if that pin number matches the number on the display of your RAV4. If it does, select the "pair" option on your device.
While your device forms a connection to your vehicle, it will show up as "connecting".
Once a connection has been established you'll have the option to allow notifications. If you elect to skip this, a confirmation of connection will appear.
Now you're ready to take advantage of all of your 2019 RAV4's hands-free features, such as Siri Eyes Free, Entune 3.0 App Suite, navigation, calling, and much more!
Which Toyota is Right For You?
Here's just a quick guide to making your driving experience safer and more enjoyable by learning how to properly connect to your 2019 Toyota RAV4 Bluetooth system.
But perhaps you haven't purchased a new car yet and are wondering why you should consider going with a Toyota. If that's the case, visit our blog for even more great information to help you make an informed decision in purchasing the right vehicle for you and your needs.
For example, do you have a long daily commute causing you to prioritize fuel efficiency? If so, check out this article overviewing Toyota's best hybrid vehicles of this model year.
Or, is it the case that you have a family and your needs would be closer to a safe SUV or crossover? Then check out this article overviewing some of the great safety features Toyota has incorporated into these classes of their vehicles for the 2019 model year
If you'd rather speak to a representative to have your questions answered, feel free to contact us by phone or via email.