Happy 2019 Holidays from Wilde Toyota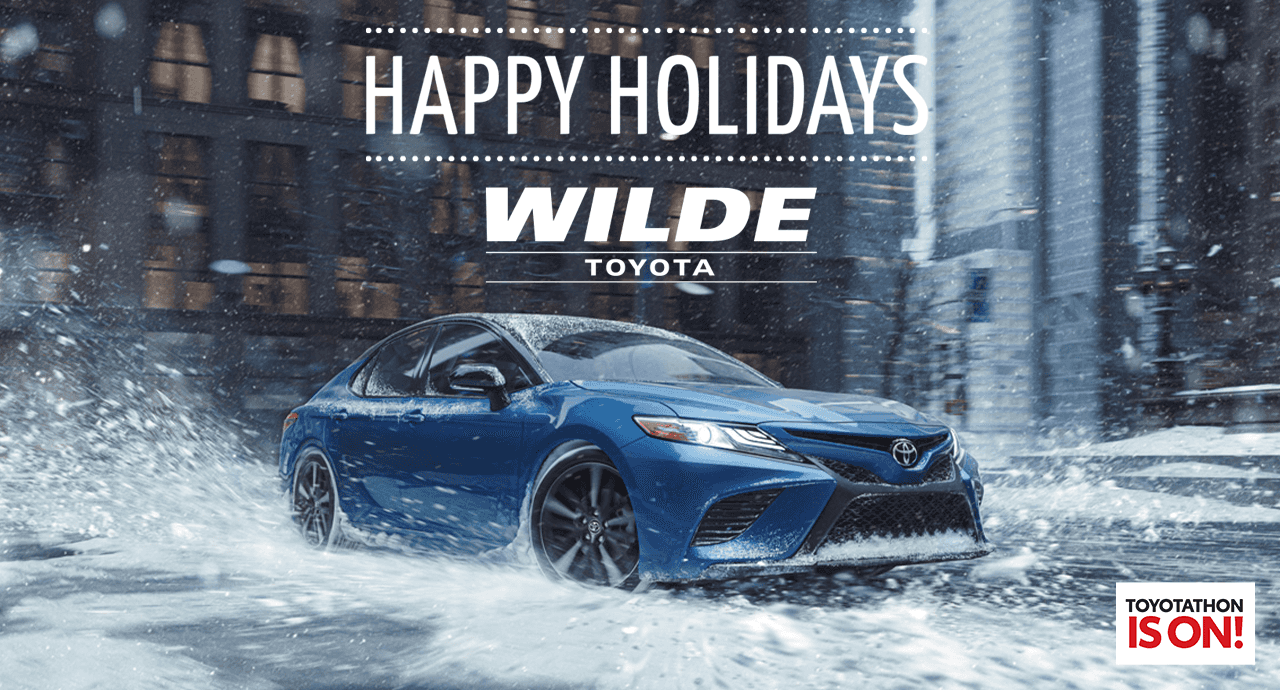 Happy Holidays from Wilde Toyota! As this year comes to an end and we spend time celebrating with family and friends, Wilde Toyota wishes you the happiest of holidays! This year has been great, thanks to wonderful customers like you. We have had a year packed with great sales and even greater outreach within the community.
Our Wilde Toyota staff continued the tradition with our bike rides in 2019, the Bike MS and UPAF Ride for the Arts. More recently, we've collected lots of toys for Toys for Tots and helped collect food to feed the hungry in Milwaukee. We can't thank our customers enough for all the food and toys that were donated.
We were proudly awarded the 2019 Consumer Satisfaction Award from Dealerrater, which only goes out to the top 10% of dealers in the US and Canada! We would like to thank you all for submitting your reviews because without you, our amazing customers, we could never have won this. We are pleased to continue serving you all the best way we can and look forward to a positive review-filled year.
This year we launched our New Owners events that conclude with a giveaway, that have been a huge hit so far! It focuses on showing you how to tackle the new technology in your vehicles, and how to get the most out of a Toyota.
As we all take time to reflect on the past year, we feel so much gratitude toward our staff and customers for making 2019 one of the best years yet! We hope you have a wonderful holiday season and we look forward to serving all your needs this year and in the New Year! For more Wilde Toyota Community Involvement and News, Follow Wilde Toyota on Twitter or Like us on Facebook.