Finding the Best Value in a Used Car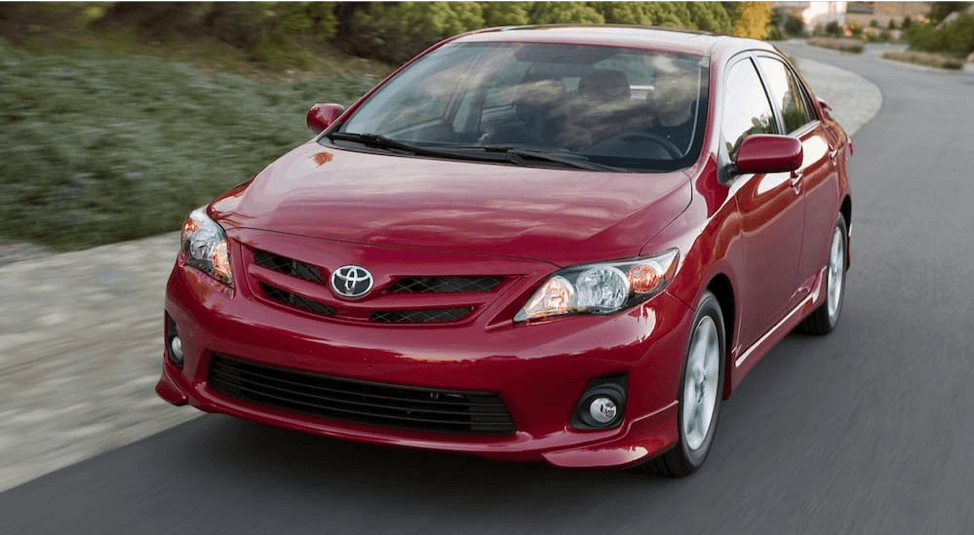 In Milwaukee and in the rest of the country, our cars are huge investments. No matter how deep in our pockets, we reach to afford them, we expect- or at least we HOPE- to get several years of reliable transportation. It's a give-take relationship, of course. We give our cars, trucks, and vans regular tune-ups, replace worn out parts, and feed them regularly with fuel. Here at Wilde Toyota, you'll have access to cheap cars in Milwaukee for under 10k.
In all honesty, nearly any car should be dependable for regular commutes for several years, barring any catastrophes. That even includes cheap cars. This may be a bit of a taboo subject, but finding the best value in a used car should not be an unspoken risky transaction. In fact, everyone should feel confident in their ability to grab the right car at the right time, and not everyone can shell out the pocket change required for a Maserati on any given day. Finding a cheap car in Milwaukee isn't hard, but finding a GOOD, safe, reliable used car is something that takes a little know-how. Here are a few steps that can help you get into the perfect give-take relationship with a car that will give back by getting you where you're going for years to come.
Hit the Books
The first thing you need to do is research. Finding a cheap car in Milwaukee is pretty simple- just drive down nearly any street, and you'll find some rusty jalopy with a For Sale sign in the window. And surely you've seen those questionable places that have "red cars, blue cars, old cars, and used cars." While it is quite possible to get a fantastic deal in either of these ways, it's best to have the facts and details before you even start shopping.
Before you start shopping, before you boot up your laptop, and before you even picture your dream car, do the math. Find your budget, and stick to it. If you can barely afford the payment, you will not be able to afford the maintenance. Call your insurance provider, and run through the figures of what you're paying, and what it covers. Write down how often you buy gas and how much it typically costs for regular maintenance (oil change, tire rotation, etc.). If it relates to your car or your commute, figure it into your budget. Cheap cars do not always equal cheap maintenance, so you have to be fully prepared with your budget for every eventuality.
Now comes the research. To say there are "many" car websites out there is a gross understatement. If you enter any car name into a search engine, you will find wildly different reviews from drivers and professionals, even locally in Milwaukee. Cheap cars appear everywhere, and not all are created equally. But here's the important thing to keep in mind – what one person doesn't like about their car may not matter to you at all.
So the next step is to consider what you're looking for in a car. Don't limit yourself to what you want or need today; think years down the road. Even a car under 10k is an investment, so think about a car you would like to have for a while. Do you need room for cargo? Do you prefer good gas mileage? Should it be able to tow? What safety features matter to you? How many passengers will you have at any given time? If you have a very long commute or drive distances, maybe you really want to be able to play music through Bluetooth. This is the time to take all of these facts into consideration.
Then take to the web. There are a few ways to do this. You can look up who sells cheap cars in Milwaukee first, then pick out a few options that you like, or you can start by looking at brands first, then try to find a cheap car of that brand under 10K in Milwaukee. There's no wrong answer here. You've got your firm budget and your list of needs, and this is where you stick to it. Read the reviews. Compare options. For any cheap car for sale in Milwaukee, you'll be able to find a professional review on the internet.
The Reliability Factor
One of the best ways to find the best value in a used car is by checking out Certified Pre-Owned vehicles. You'll typically find these at dealerships, and one of the great things about these vehicles is that they check out. These cars typically have low mileage, may just be a few years old, and have been fully checked out by manufacturer and dealership to be in tip-top shape. Plus, they typically come with a Certified Pre-Owned Warranty.
You should also be able to pull the auto's history with services like Carfax or Autocheck. Many dealerships in Milwaukee do this for all of their used cars, so buyers know what they're buying. It's important to look over your potential car's history. Unlike looking a gift horse in the mouth, knowing what this investment has been through can help mitigate future issues.
A test drive is just as important on a car under $10K as it is on that Maserati. In fact, it may be even more important. This car has been driven before. It has seen things. And while you might drown out that weird clicking noise in your current car, even $10K is too much to pay for someone else's weird clicking noise.

Go Further Than You Expect
Very few people actually enjoy shopping for a new vehicle, so it's easy to find something that checks off the majority of the needs you have in mind, is within the budget, and seems decent. But there are great deals out there. Dealerships like ours run specials and incentives on Certified Pre-Owned vehicles. This can become Extreme Couponing: Car Edition, but for good reason. Unlike toothpaste, your car needs to last several years. Getting the best deal on the best car will set you up for future success. This is what it truly means to find the best value in a used car.
Test drive many cars. Test drive each vehicle thoroughly- don't just drive around the lot a few times. How does it brake? How does it accelerate? Try some parallel parking.
When the time comes, and you are finally ready to purchase that under 10K diamond in the rough, following these tips will help you really feel you're getting the best value in your used car.
When you are ready, and you've done your due diligence, visit us at Wilde Toyota. We are located at 3225 South 108th Street, West Allis, WI, and we are Milwaukee's largest Toyota dealer, but we offer more than just Toyota's. We have a great selection of new, used, and Certified Pre-Owned vehicles that are sure to please every buyer. If you are in the market for a used car under 10k, visit our lot, and a member of our wonderful sales team will help you find your next vehicle.