Does Toyota Make a V8 Car or Truck?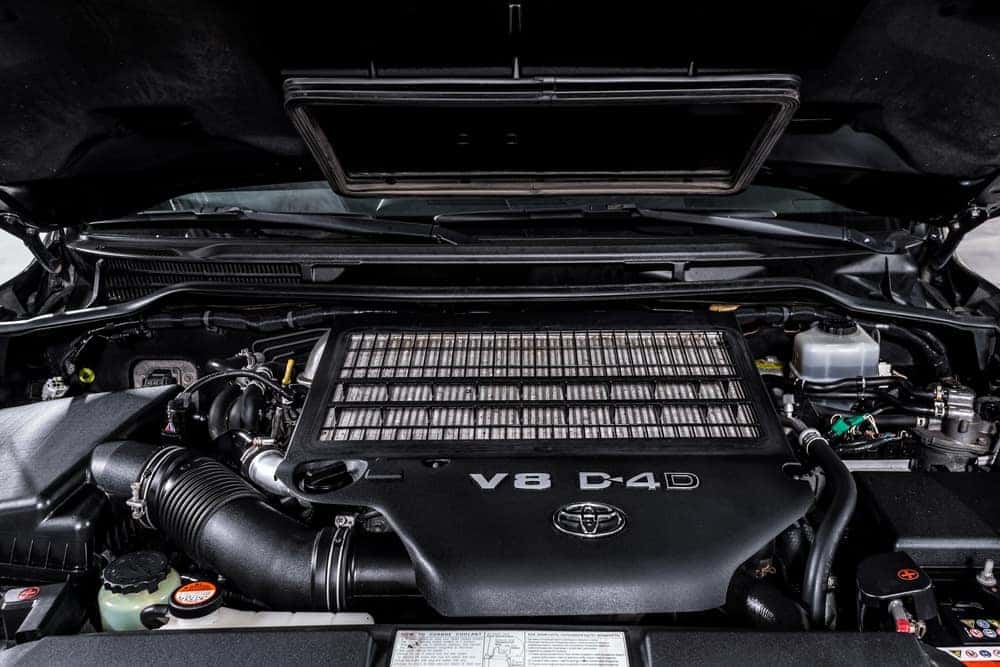 You Could've Had a V8: Toyota Bids Farewell to an Automotive Mainstay
It won't be long before the once mighty V8 engine is looked upon as an antique auto part. This, as the world's largest auto makers continue to scale back on production of vehicles that contain the powerful, gas-hungry engine that first debuted early in the 20th century.
The rollback is most certainly part of a broader movement to phase-out the internal combustion engine (ICE) altogether, as the large American, European, and Japanese auto makers continue to reckon with ever-tightening EPA emission standards, as well as ramped-up demand for cars that run on clean, renewable energy.
Whether they like it or not, the future of these auto makers is now fully invested in electricity, which continues to take a greater and greater role within the powertrain. Moreover, in view of the radical shift in consumer preference favoring more eco-friendly cars, trucks, and SUV's, to keep feeding this gas-hungry beast would be a foolhardy business decision.
Like other manufacturers in the highly competitive automotive market, Toyota is never one to reveal too much about its future designs until they are practically ready to roll off the assembly line. Still, as far back as 2017, the company has expressed its intent to phase out all traditional internal combustion engines (ICE) by the year 2040. Meanwhile, its biggest U.S. competitor, General Motors, announced last January that it will completely phase out all internal combustion engine by roughly the same time. Other European and Japanese auto makers appear to be following suit. Whether these lofty goals are met, especially in the face of huge supply chain disruptions brought on by COVID and other unanticipated market forces, remains to be seen. But in the world of auto making, 2040 is practically the day-after-tomorrow and must be made ready for now. And that appears to be happening at an ever-quickening pace.
In the Spring of 2020, reliable sources within the auto industry media reported that Toyota would cease building V8 engines in the U.S. within the next 2-3 years. This includes the current 5.7-liter V8 that powers the Tundra, Sequoia, Land Cruiser, and Lexus LX. Additionally, the company is said to have ordered its Huntsville, Alabama V8 engine plant to produce a healthy stockpile of some 30,000 engines, then be retooled to produce 3.5-liter twin-turbo V6's.
Toyota's launch of its new Land Cruiser 300 Series in August 2021 more or less confirmed these reports. A complete redesign of the outgoing 200 Series—which was first launched in 2007—the new Land Cruiser for 2022 has had its V8 engine swapped-out for a 3.5-liter twin turbo V6.
A month later, in September, Toyota previewed its new Tundra for 2022. The redesigned truck, which goes on sale later this year, has also had its V8 replaced—by a base 389 horsepower 3.5-liter twin-turbo V6 or, optionally by a gas-electric hybrid system with 437 horsepower.
Unless you are looking for a big, brawny vehicle that accelerates fast and runs aggressively, it is doubtful whether most American drivers will object to the changeover. Toyota's replacement V6 runs quieter, uses less gas, and generally costs less to maintain over the life of the engine than its predecessor V8. It is also said to offer better handling and stability.
In short, the era of the Toyota V8 appears to be nearing an end. But with its new twin turbo V6, the automaker is easing us into a better life without it, which, given tightening emissions standards across the world, is not a bad thing.