Deck the Halls with TSO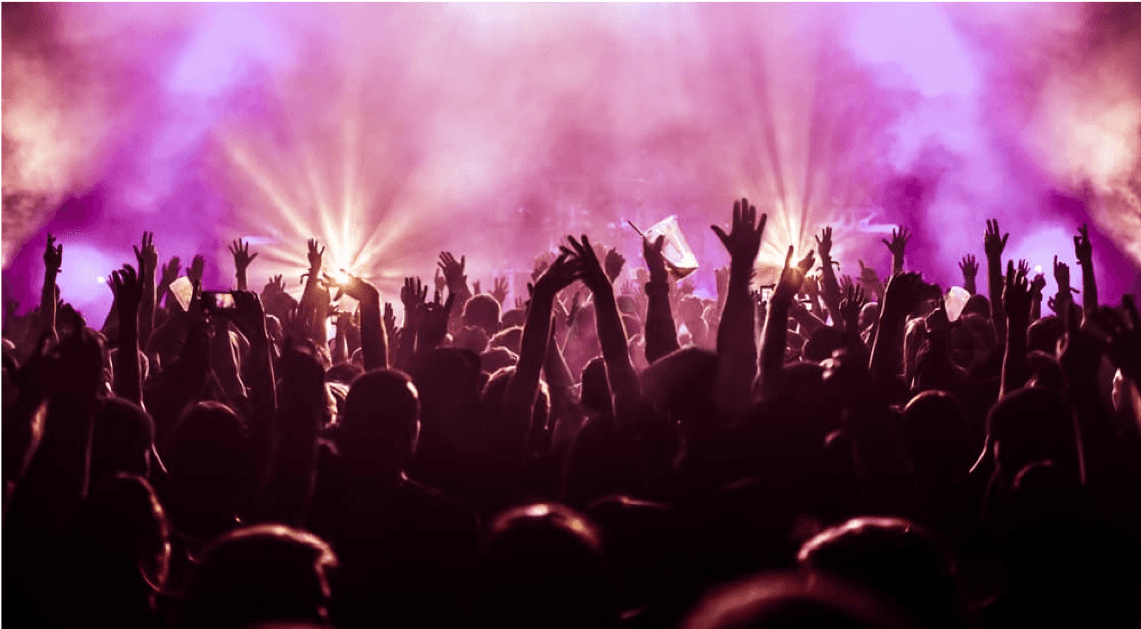 When it comes to renowned musical talent, there's no shortage of performers, bands, and iconic talents to boast a Wisconsin pedigree. From guitar-great Les Paul and classic rocker Steve Miller over to beloved indie songwriter Bon Iver, the list goes on and on. What about those talents whose career began within Milwaukee city limits? What about jazz great Al Jarreau, alternative folk-rockers Violent Femmes or R&B great Eric Benet? Bottom line, there are plenty of recognizable names to emerge from Cream City, but there are even more of them that stop in to share their talents as part of their touring circuits. In December alone, Milwaukee will play host to Deadmau5, Cage the Elephant, and Lindsey Stirling. But on December 27th, the Fiserv Forum presents one of the highlights of any holiday season when it welcomes the acclaimed Trans-Siberian Orchestra with their presentation of 'Christmas Eve and Other Stories.'
The Holidays with Trans Siberian Orchestra
Like some sort of gift direct from Santa's sleigh, TSO was the creation of the late Paul O'Neill (a producer composer and lyricist who unfortunately passed away in 2017) with musicians Jon Oliva, Al Pitrelli and Robert Kinkel. The goal was to create "six rock operas, a trilogy about Christmas and maybe one or two regular albums." The end-result was award-winning music performed by an impressive list of studio and touring talents, numbering in the dozens. Since their formation in the mid-90s, TSO has accomplished their original goal in spades. And while their work has been widely celebrated, it's their Christmas-fare (and supporting tours) which has truly carved TSO such a well-deserved spot in our cultural sensibilities.
Some of you may have experienced the moving magic of the Trans-Siberian Orchestra's live performances. If you have, you understand why it's one of those experiences that comes so universally recommended. But for those of you here in Milwaukee who haven't experienced TSO, don't worry – you might still have a chance. There may still be tickets to either of two shows taking place on Friday, December 27th, but you'll definitely want to act fast because competition for TSO tickets is pretty tight. That said, it's worth it because TSO is guaranteed to take the holiday season up several notches.
Take a look for yourself with this clip of their performance in Milwaukee just three years ago.
Fans of classic rock might appreciate that TSO was once described by the Washington Post as "Pink Floyd meets Yes and The Who at Radio City Music Hall." With elaborate orchestration, complex moving stage designs, and "enough pyro to be seen from the International Space Station," TSO exists to blend the strongest elements of rock musicianship and pageantry with theatrical storytelling to create a truly unique fare.
What Started in 1996
Like others at Wilde Toyota, I can still recall when TSO first burst onto holiday radio playlists in 1996 with their iconic version of the 'Carol of the Bells' titled 'Christmas / Sarajevo 12/24' (as heard in the link above). To a post-grunge world which had collectively refuted the excess and exorbitance of 1980s hair bands, TSO felt both nostalgic and almost entirely unfamiliar. TSO had resurrected something old and made it feel new. It would be seventeen more Christmases before I had the good fortune of witnessing their live show, but it's one that I'll surely never forget.
A truly living organism, TSO's Yuletide stage show has evolved with each year. There has been 'Beethoven's Last Night,' 'The Lost Christmas Eve,' (which was my first live TSO experience) 'Night Castle,' and 'Tales of Winter,' among others. In an interesting footnote, this year's show is a resurrection of their very first show that kicked things off twenty years ago. It was back in 1999 when 'Christmas Eve and Other Stories' gave birth to TSO's stage show, performed for audiences in five cities across the continental US. Since that time, TSO has performed the show thousands of times for tens-of-millions of fans worldwide, grossing hundreds-of-millions of dollars in the process.
I'm no longer the nineteen-year-old who was shocked to hear TSO for the first time during the Christmas of 1996. I'm not even the 35-year old who was gifted tickets one year. Now, I'm the guy who buys tickets for a family of six, knowing all-too-well that the spectacle will prove enjoyable across three generations.
The Phenomenon
The Trans Siberian Orchestra is something truly unique. And that uniquity extends beyond the distinctiveness of their music and stage show. According to O'Neil, their goal was "to make the best albums and concerts we possibly [can] sparing no amount of time or expense, then charge the lowest possible price." The fact that the fare preaches such positive themes as 'strangers helping strangers,' 'the kindness of others,' and emphasizes the best qualities of humanity without pretension, condescension, or even the slightest hint of a pulpit.
It's been fascinating to see the TSO phenomenon grow over the years, and all of us at Wilde Toyota hope that you'll be there in the Fiserv Forum audience come December 27th. We promise that you won't regret it.