Deciding on the Right Size for Your Next Used Truck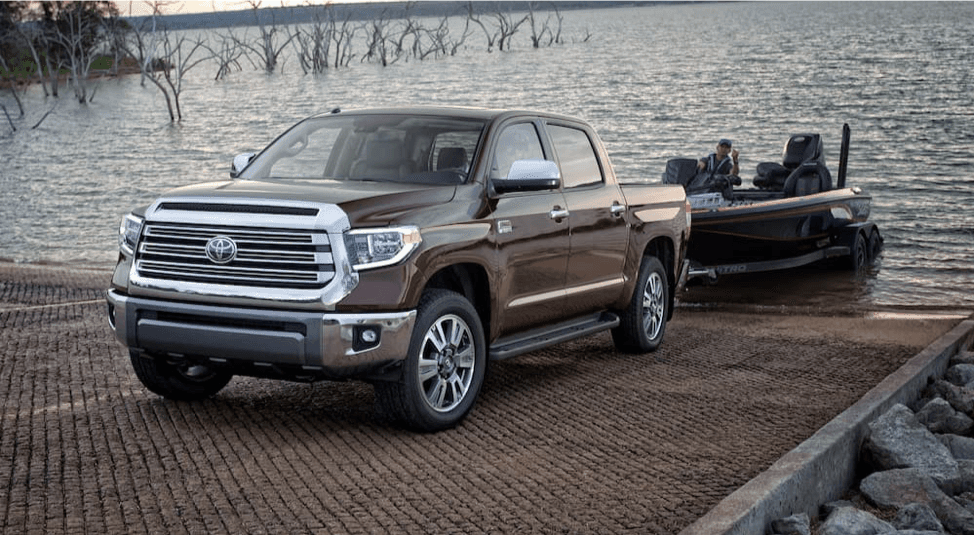 If you've been browsing used trucks for sale, you've probably experienced the internal debate on whether to go with a full size or mid-size truck. Both options certainly have their perks and drawbacks. Even if you originally thought you couldn't go without a massive truck, you might be surprised what a good midsize truck can do. With the right configuration, any size pick-up today can be easily customized to meet different needs.
For those looking to get maximum fuel efficiency and a lower sticker price off the lot, midsize tends to be better at fitting the bill. Nonetheless, the appeal of a full-size truck that can easily accommodate heavy towing with ample cargo and passenger room is tough to deny. There's no right or wrong answer, but thinking long and hard about what size truck you really need will narrow down your choices before hitting the dealership. Here are a few factors to consider when making your selection.
Judging a Truck's Capability
It's no secret that midsize trucks just don't have quite the same level of horsepower you can find in a larger, full-size truck. However, horsepower isn't the only measure of a truck's strength. If you estimate your usual towing needs to be under 6,500 pounds most of the time, a midsize truck might be more than enough to handle the job. Many midsize trucks have a payload just over 1500 pounds. Unless you're carrying 2,000 pounds of cargo on a regular basis, the right midsize truck could be just what you need. For really heavy loads, larger full-size trucks tend to have a higher towing capacity, but midsize trucks aren't far behind when well-equipped. Even if you're towing often, if the cargo isn't too heavy, you can probably do just fine with the right midsize truck.
Bigger Isn't Always Better
Full-size trucks boast of impressive capability statistics, but they also come with a full-size price tag. Larger trucks are more expensive from the get-go, especially if you plan on buying a brand new one. For example, the 2020 Toyota Tundra MSRP ranges from $33,425 – $48,505, while the smaller Toyota Tacoma's MSRP for 2020 is $26,050 – $36,030. Unfortunately, this added expense doesn't stop once you buy the truck. A higher cost vehicle is also going to come with a larger insurance and tax bill. Before spending extra on a full-size truck, think about whether or not you're actually going to max out on its capabilities on a regular basis. Otherwise, a midsize truck might be a smarter bet to put your hard-earned money towards.
There are several benefits to owning a midsize truck over a full-size, especially when it comes down to day-to-day driving convenience. If your truck is going to double as a family car for getting around town, midsize trucks can be much easier to park, fit in the garage/driveway and maneuver through traffic. This is a consideration not only for adult drivers but also for any less experienced drivers in the family. If your teenager might need to take the truck out to run errands once in a while, perhaps a midsize truck would be a little less intimidating to navigate.
Additionally, smaller trucks tend to be more fuel-efficient. If you plan on traveling long distances, a midsize truck can save you a lot of money in gas over time. Of course, with several newer trucks now offering diesel and hybrid engines, fuel efficiency varies widely among different brands and models. Truck technology and design have also improved quite a bit over recent years, making some larger trucks lighter than ever.
Personal Style and Budget
It would be naive to assume that every truck buyer makes their final decision based solely on practical matters, like capability and fuel efficiency alone. The reality is, a lot of times, the choice comes down to either personal style preferences or fixed budget constraints. If a truck that's anything less than full-size just doesn't feel quite right to you, you can always balance out the higher cost by opting for an older truck that's got a few extra years behind it. A well-made truck from a trusted brand is a worthwhile investment, especially in the resale market.
Although you may not technically require all of the capabilities of a full-size truck, opportunities might just have a way of finding you once everyone hears that you own one. Don't be surprised if you are suddenly being asked to help out friends and family with moving and towing more than ever before. Whatever you choose to do at Wilde Toyota in Milwaukee, WI, we are happy to help you find the truck of your dreams. Our selection of everything from midsize trucks, full-size trucks, used and even new models will leave you with plenty of top quality trucks to consider. Get behind the wheel for a test drive and decide for yourself first-hand.