Buying the Best Used Toyota SUV for Milwaukee Winter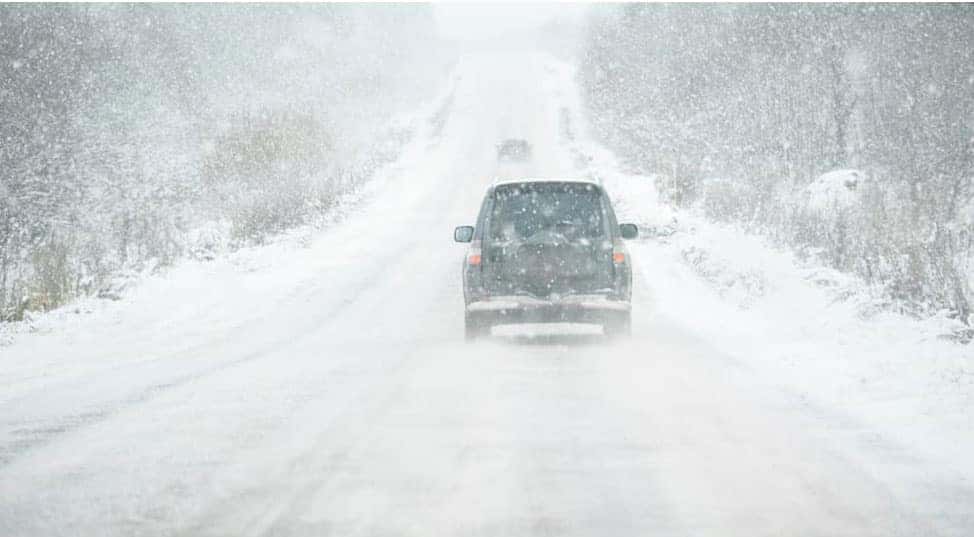 As one of the leading used Toyota retailers in Milwaukee, we get a lot of different kinds of SUV drivers. From the driver who stays at home to watch the kids, to the driver who wants to explore some of the beautiful rural countryside surrounding the Milwaukee area, our team at Wilde Toyota have seen it all. However, one of the main things we pay attention to when helping our customers purchase used SUVs in Milwaukee is what driving will be like when the winter season hits, and in Milwaukee, winter hits hard. On average, temperatures can drop as low as 20º Fahrenheit during the winter season, and per year we get a staggering 52.4 inches of snow. It's a lot of weather to contend with, and as a result, we urge our customers to purchase used Toyota SUVs that are able to handle the worst of it. What should you look for in a used Toyota brand SUV that is ready for the worst of the winter season? Well, continue reading, and hopefully, we'll point you in the right direction.
The Benefits of Buying Used
Before we get into the nitty-gritty details of what to expect from a winter-ready Toyota SUV, we figured it'd be a good idea to cover the benefits of buying a car used briefly. While we do offer a plethora of brand new vehicles here at Wilde Toyota, we also provide a number of used models as well. Used SUVs offer drivers a cheaper way to get behind the wheel of a high-performing Toyota brand vehicle. Sure, the vehicle has been previously owned; however, our team of auto mechanics rigorously check our vehicles to ensure that you are getting the best deal possible. Also, if you happen to purchase a Certified Pre-Owned model, you can drive home in a Toyota SUV that has been fully inspected and repaired by the manufacturer. Certified Pre-Owned vehicles are going to set you back a little more than your standard used car, but you'll also get the option of comprehensive warranties that can provide you with some serious peace of mind once the worst of the winter season hits the city of Milwaukee.
At Wilde Toyota, we understand that not all drivers are the same, and neither are their budgets. This is the reason why we provide affordable options to allow you to get behind the wheel of a great Toyota SUV without breaking the bank in the process.

What Does it Mean to Be Winter-Ready?
Snow, ice, and rain can all make the road a dangerous place to be; throw in a bit of below-freezing temperatures, and things get that much worse. Fortunately, you can purchase a used Toyota SUV that is fully braced for all of these hurdles and can still provide a stellar driving experience even when road conditions aren't necessarily the best.
One thing you'll want to look for is some variation of all-wheel drive. While front-wheel and rear-wheel drive can get the job done on dryer warmer days, all-wheel drive can provide you far superior traction when the weather takes a turn for the worst. All-wheel drive provides power to all four-wheels dynamically, which means if one wheel loses traction, three others are there to compensate for it. As a result, all-wheel drive makes for safer driving when roads are slick, slippery, or just covered in snow.
Another thing to take note of is the tires themselves. Your tires are intended to keep traction with the road and support the weight of your vehicle, which includes everyone and everything inside of it too. But when winter hits, you don't want to be settled on a set of standard three-season tires. Instead, you should opt for a set of all-weather that can handle the immense cold and the varying terrain of the road during winter. You can even consider purchasing off-road tires if you're feeling adventurous, as they'll provide the best traction when conditions aren't the best.
Last, but far from least, you should ensure that you purchase a used Toyota brand SUV that has a climate control system that is up to the task. With winter temperatures dropping to as low as 20º Fahrenheit, you should have a climate system that can keep you toasty regardless of what it feels like outside. All of these factors, combined with things like engine power, build quality, and overall safety features, can all play a huge role in what kind of vehicle you buy.
Used Toyota SUVs at Wilde Toyota
Toyota is an automaker that designs SUVs that one could consider perfect for the Milwaukee winter. There are a number of vehicles in the family lineup, and when buying used, you should be aware of some of the best ones. First on our list is the Toyota RAV4. This compact SUV has been a heavy-hitter for years now, providing drivers with a rugged, yet practical, driving experience since as far back as 1994. Modern versions of the Toyota RAV4 can be purchased with all-wheel drive which, as mentioned prior, does an excellent job at providing greater traction when road conditions are poor. Another thing to consider in the Toyota RAV4 is the level of active safety found in more recent models. Features like lane tracing assist, road sign assist, full-speed range dynamic radar cruise control, lane departure with steering assist, and automatic high beams can all play a huge role in keeping you safe behind the wheel through the holiday season. While the Toyota RAV4 is a serious contender as a leading used SUV for the Milwaukee winter, it isn't the only one worth mentioning in the Toyota family lineup.
If you're looking for something a little on the heftier side, we will urge drivers to consider the Toyota 4Runner. Since 2002, the Toyota 4Runner has provided a rugged driving experience, tailored to off-roaders and adventurers alike. That said, this extra level of capability can make driving through winter in Milwaukee a simple breeze. Drivers who decide to purchase a used Toyota 4Runner have the option of a 4×4 drivetrain, which is a step above the AWD found in the Toyota Rav4. A 4×4 drivetrain is typically more capable and dynamic than an AWD drivetrain, and while tailored to off-roading, can tackle slick roads with similar ease.
If you're a stay at home parent and want something big, winter-ready, and safe, the Toyota Highlander may be the vehicle for you. Having existed in the Toyota family lineup since 2001, the Toyota Highlander has spent nearly two-decades providing drivers with a truly stellar full-size SUV driving experience. Modern versions of the Toyota Highlander sport enough interior cabin space to seat up to eight passengers with plenty of room to spare. And with the option of a 4×4 drivetrain, the Toyota Highlander is the ultimate winter-ready family car.

Purchasing a Used Toyota SUV at Wilde Toyota of Milwaukee
Winter driving in Milwaukee can seem intimidating, but if you're equipped with the right Toyota brand vehicle, you can tackle the worst weather without breaking a sweat. At Wilde Toyota, we offer many of these previously mentioned vehicles and more in both used and new models. We believe that every one of our customers is different and works tirelessly to meet that difference with incredible service and cars that simply exceed all expectations. Buying a used SUV can be a challenge, but with our help, you can find a reliable vehicle that can carry you on through the new year safely and happily.