Beat the Snow: Best Toyota Models for Winter Driving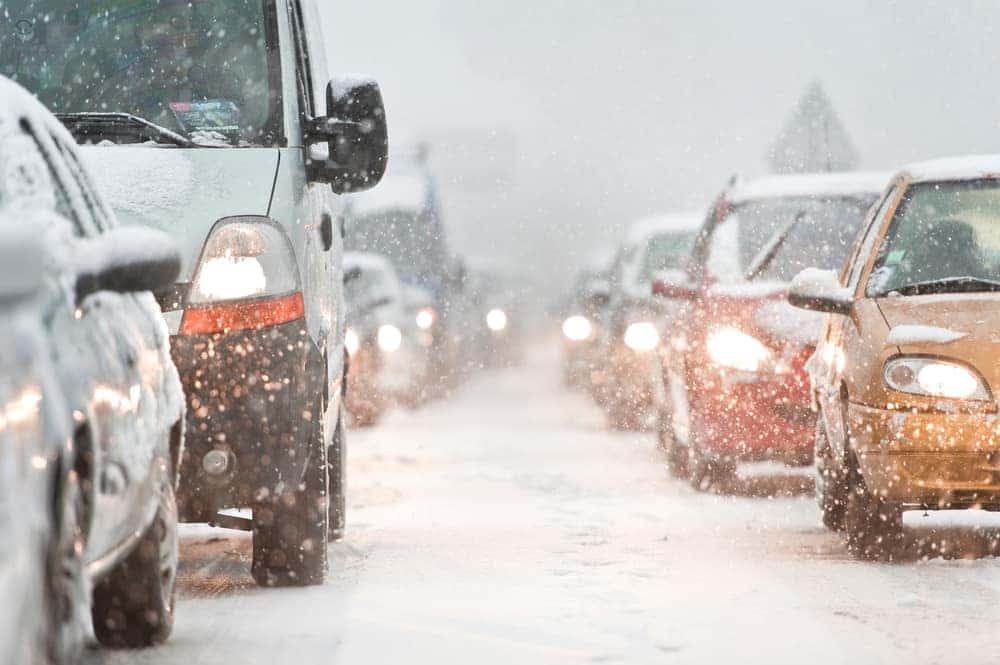 Thankfully January ended yet another snowy winter here in Milwaukee. It ended a season that was the 28th snowiest on record with 20.2 inches of snow.
How did your vehicle handle the winter weather this year? Did you wish you had a bit more traction? Maybe you got bogged down more than you would have liked.
If you've finally decided that it is time to upgrade, there are a few Toyota models you need to consider. Keep reading for the Toyotas that are going to keep you safe and moving on the winter roads next year.
Highlander Hybrid
The Highlander is on the higher end of the midsize SUV market, but it comes standard with many elite options. One of the most important features it has for winter driving is all-wheel drive.
All Wheel Drive
The setup for the all-wheel drive is different on the Highlander compared to other vehicles. There is an electric motor that powers the rear wheels. Other cars have a tunnel that houses the mechanical driveshaft.
The electric motor is improved because it applies extra power to the rear wheels when you need extra traction.
Safety Sense
Toyota included its Safety Sense features on the Highlander. This includes features like emergency braking, adaptive cruise control, lane assist, and automatic high beams.
All of these features will help you drive safer in both the dead of winter and summer. Make sure the sensors are clear of snow during the winter so they can function properly.
Gas Mileage
In addition to the safe driving features, you will get great gas mileage. You can expect to get an average fuel economy of 30 mpg during city driving and 28 mpg during highway driving.
Heated Seats
You have the option of getting heated front row seats in your Highlander. You can even upgrade to the Premium Package and have heated seats in the second row. Now everyone can keep toasty when the temperatures start dropping outside.
Towing Capabilities
With the Highlander's towing capacity you will be able to help others out who get stuck in the snow. You can tow up to 4,000 pounds.
4Runner
Toyota has developed the 4Runner over the years to build it into one of the best off-roading vehicles out there. Packed into it are traction management technologies that make this the ideal driving machine for snow and mud.
Four-Wheel Drive
Purchase your 4Runner with the optional part-time four-wheel drive system. This package also comes with 9.6 inches of ground clearance. This will come in handy when you're concurring those snow drifts.
While you are at it, check out the TRD Off-road package and the TRD-Pro package. You can add a locking rear differential, multi-terrain select, and crawl control.
Multi-terrain select lets you turn off the vehicle's mechanical systems. This lets you tune your 4Runner's performance to the specific driving conditions.
Crawl control is like low-speed cruise control. Use it to help you maintain traction in tough driving conditions.
Gas Mileage and Towing Capacity
You will get a respectable 17 mpg in the city and 22 mpg on the highway. For towing, you can haul up to 5,000 pounds.
Active Traction Control
Your 4Runner will come with one of two four-wheel drive systems. You could have the SR5 4WD and TRD Off-road package. This system uses a part-time four-wheel drive system that has active traction control.
The other option is the full-time four-wheel drive system. This system has a limited slip center differential with locking feature.
Heated Seats
The outside of the 4Runner is tough, but the inside feels like luxury. You have the option of heated and ventilated leather seats. This will have you toasty in the winter and cool in the summer.
Tacoma
For those who prefer trucks over SUVs, the Tacoma is a great option. This little truck that could is known throughout the industry for being tough as nails in almost any driving condition.
Driving Assist Packages
The Hill Start Assist package is an excellent feature and comes standard on the Tacoma and helps you navigate hills or any tough climbs.
Crawl Control, TRD Pro, and Multi-terrain Select are also available for the Tacoma.
Interior Creature Comforts
Just because the Tacoma is a truck doesn't mean you have to give up the creature comforts. You can opt for dual-zone automatic climate control. That way everyone can get warm to their desired temperature.
You have your choice of fabric or leather seats. Upgrade your seats, and you can enjoy heated seats to warm you up when you hop in.
Towing Capacity
The V6 engine in your truck has a towing capacity of 6,800 pounds. This is perfect for any job or fun adventure you decide to go on.
Safety Features
Your Tacoma comes with all of the latest safe driving features that are a part of the Safety Sense Package. You will get pre-collision pedestrian detection, lane departure alert, automatic high beams, and dynamic radar cruise control.
Gas Mileage
You'll get respectable gas mileage out of your Tacoma. In the city, you'll get 20 mpg, and on the highway, you'll get 23 mpg.
Bed 120V Outlet
Inside of the Tacoma's fiber reinforced sheet-molded composite has a 120V outlet. This outlet will help you stay powered in even the most remote of locations.
Shop the Toyota Models
So which one of these Toyota models are perfect for your needs? If you like to go off-roading in the summer, then the 4Runner can faithfully serve you in both winter and summer.
If you want to haul things and tow your toys, then the Tacoma is ready to help. For those who want a family SUV, the Highlander offers both winter driving security and family comfort.
Start shopping for your new winter-ready Toyota today by browsing our extensive inventory.