A Rare Toyota Found in The Wild!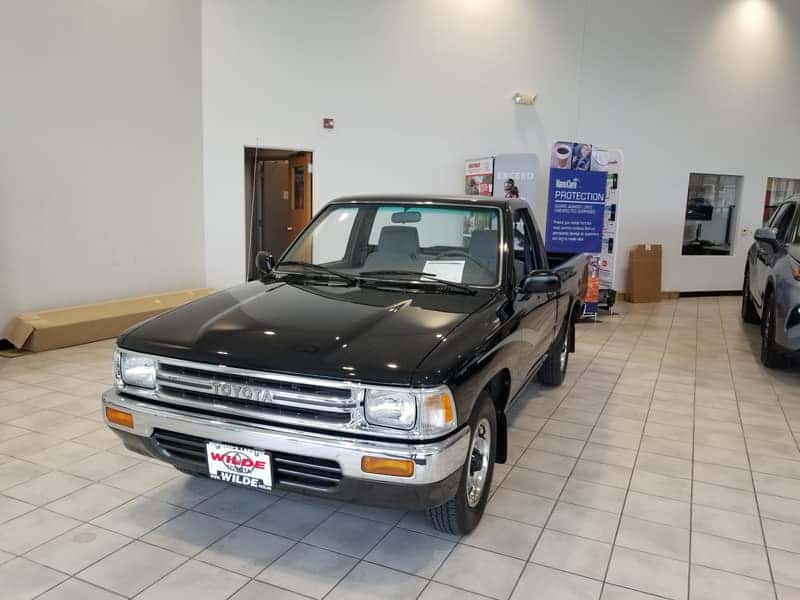 One of our Wilde Toyota Technicians managed to find and purchase a pristine 1990 Toyota Truck, with only 6,000 miles on it! I interviewed one of our lead technicians, the owner, Mark Wilke. He was given a lead on this vehicle through a chain of people who knew each other. The vehicle was owned by a man who passed several years ago. At the time of his passing he had the vehicle stored away and on jack stands. The spouse of the owner kept the vehicle on the jack stands and it had not seen the ground for over 25 years.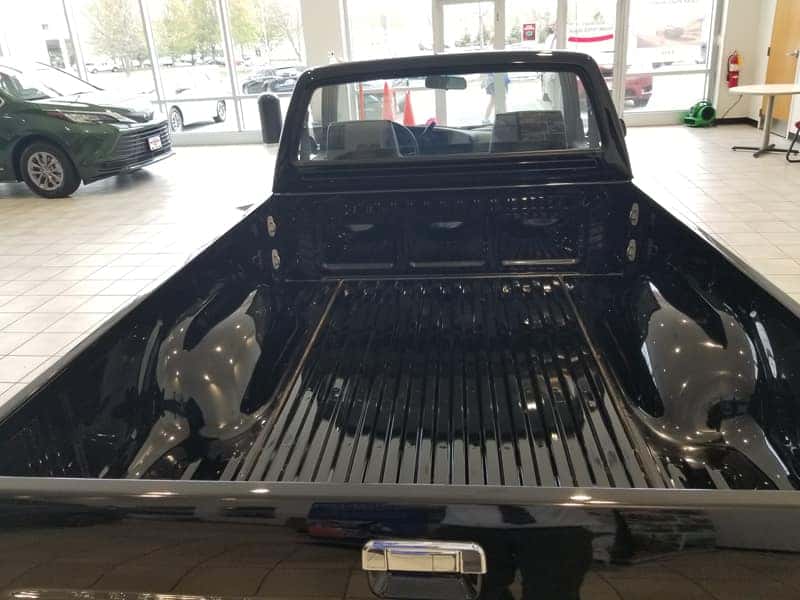 The vehicle was not running at the time and owner Mark Wilke did a little bit of work to clean it up and get it running. He intends to sell this vehicle however, we are displaying it on our show floor until that time. With 6,027 original miles, Mark bought it with 6,020 miles on it. He has worked on it, tuned it up, replaced a few components, and drove it 7 miles to ensure that it is mechanically sound. It's going to be a great vehicle for a collector and will likely sell well over it's original MSRP from Toyota of $9,683.
It has a clean body and the original factory shine that pictures do not do justice to. We are excited to have this on our showfloor as a display piece for the little time we will have it!